This Is Why Jessica Simpson And Nick Lachey Got Divorced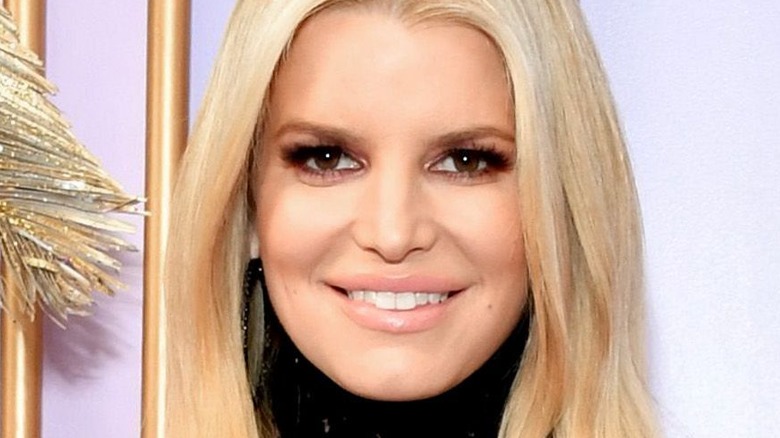 Amy Sussman/Getty Images
We may receive a commission on purchases made from links.
Jessica Simpson and Nick Lachey were the 1990s "fairytale" couple. The "Sweetest Sin" singer, who openly shared that she would not have sex until marriage, dated the "98 Degrees" frontman for several years before they tied the knot in 2002, per Us Weekly. But they lost their perfect couple status when "The Dukes of Hazzard" actress and "Where You Are" singer went their separate ways. Lachey eventually went on to marry Vanessa Lachey, with whom he shares children Camden, Brooklyn, and Phoenix, per Oprah Daily. After the split, the actress was linked to several celebrities, including Johnny Knoxville, per E! Online.
People speculated that the couples' decision to share their life with viewers on the reality show, "Newlyweds: Nick & Jessica," caused the relationship's downfall. The series captured the couple's disagreements and there were several moments of Lachey voicing his frustration with his then 22-year-old wife (remember the expensive watch or the pricey bra and panties)? And who can forget the best quote of the show: "Is this chicken or is this fish?" (via MamaMia).
However, the couple cited "irreconcilable differences" on the divorce filing, according to the Daily Mail. Simpson later confirmed to E! that the show was not at fault for the decline of the marriage, "I don't believe that the show is what tore our marriage apart."
So then what happened, Jess? Finally, we have some answers as to why Jessica Simpson and Nick Lachey got divorced.
Jessica Simpson says her career played a part in ending her marriage to Nick Lachey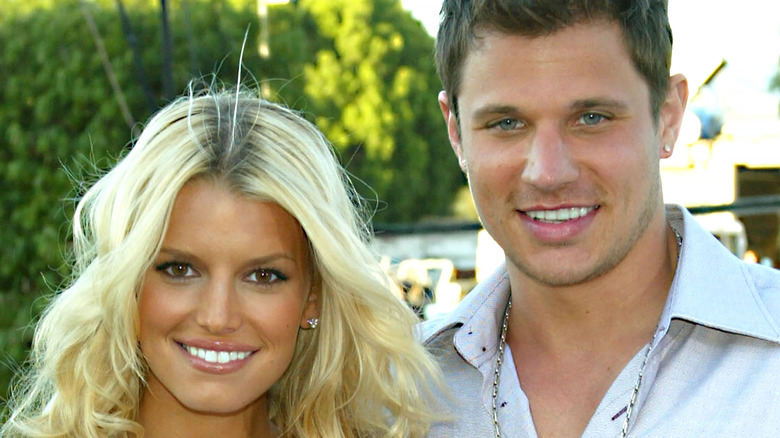 DFree/Shutterstock
When Nick Lachey and Jessica Simpson announced their split in 2005 some fans were shocked that the fairytale romance was over and wanted to know what happened.
It took a few years before Simpson, who went on to date John Mayer and Tony Romo, revealed the real reason why the couple called it quits in her memoir, "Open Book." It seems fame was part of the reason the singers parted ways, as Simpson began to garner more "endorsement deals" that didn't include Lachey. She told ET "there was a little bit of tension."
That tension mixed with a little bit of jealousy and constantly acting as that perfect couple for the cameras eventually led to the fall of their relationship, according to People. Theirs is not the first relationship to end due to one person's career taking off and the other's standing stagnant — Ryan Phillippe and Reese Witherspoon come to mind (via Showbiz Cheat Sheet).
Despite Lachey taking millions of dollars from the "Employee of the Month" actress in the divorce proceedings, Simpson came out of the divorce that much stronger (via Insider). Simpson went on to earn a hefty sum thanks to launching a billion-dollar fashion brand—Jessica Simpson Collection — that includes shoes, clothing, accessories and a home line. She also became a mom to Maxwell, Ace and Birdie, with husband, Eric Johnson (via People).