The Truth About Celine Dion's Childhood In The Spotlight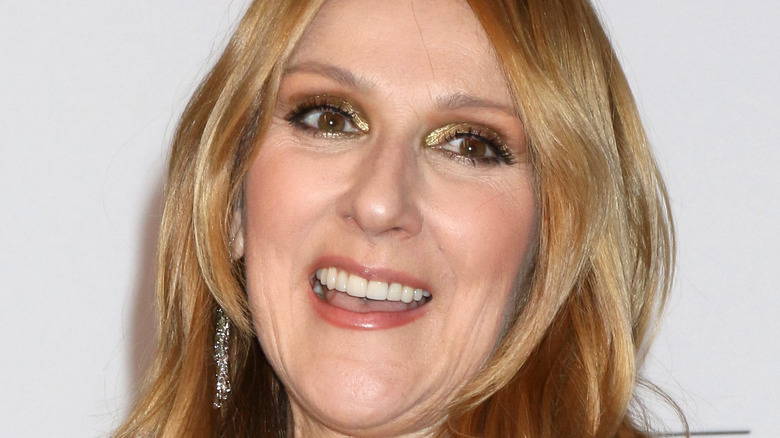 Kathy Hutchins/Shutterstock
Although it seems like Celine Dion simply burst onto the music scene in the early 1990s with hits like "The Power of Love," "If You Asked Me To," "Where Does My Heart Beat Now?" and "Beauty and the Beast," she was a seasoned star by the time those songs topped the American music charts. She just wasn't a star in the United States. In fact, those songs were some of the first she recorded in English.
Dion was born into a musical family March 30, 1968 in Quebec, Canada as the youngest of 14 children and spent her infancy on tour in Canada as her parents' family group, Dion's Family. That exposure to the music world during the earliest parts of her life led Dion to become an entertainer herself — while she was still a child. Eventually, her parents opened a piano bar and 5-year-old Dion would take the mic and entertain customers. By the time she was 12, she had written her first song with her mother and recorded it. That song changed her childhood and life (via Biography).
Celine Dion meets the man who would change her teenage years -- and life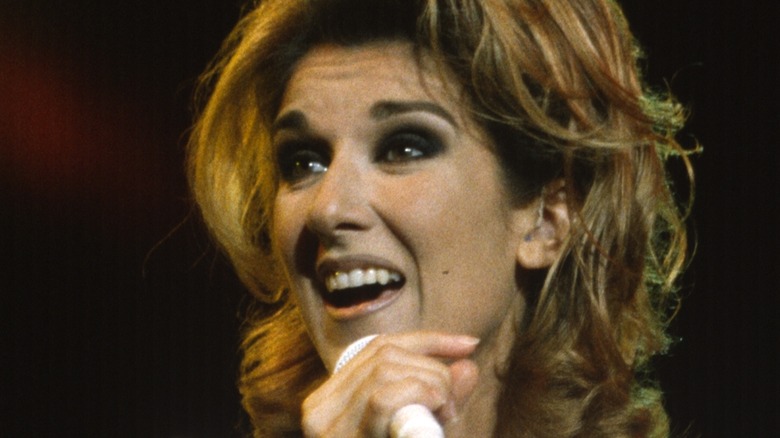 Tim Mosenfelder/Getty Images
That song Celine Dion wrote with her mother and then recorded would be the song that would make her a superstar — in a roundabout way. While it never became a hit, it did introduce her to music manager Rene Angelil, who was so taken by the young girl and her talent that he mortgaged his home to manage her career. And manage he did. As a teen, Dion recorded a whopping nine albums in her native French, winning Felix and Juno awards along the way. Those Canadian versions of the Grammys made Dion a bona fide teenage superstar throughout Canada — and much of the world (via Biography).
According to the singer's official website, Dion was only 13 years old when she was booked to sing on a Canadian television show, and 14 years old when she took home the gold in Tokyo at the Yamaha World Popular Song Festival. When she was 16 years old, Dion sang in front of 60,000 people — including Pope John Paul II — at Montreal's Olympic Stadium. When she was 17 years old she finally went on tour throughout Quebec, solidifying herself as a musical force to be reckoned with.
Celine Dion transforms from teenage phenomenon into adult megastar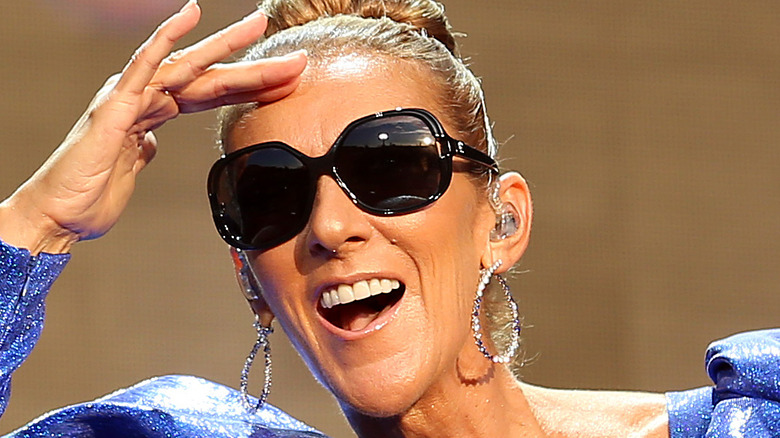 Simone Joyner/Getty Images
After years of performing and honing her skills as a singer with power and range that could match seasoned vocalists like Barbra Streisand, Celine Dion took a break from performing at the age of 18 so she could have time for herself and get ready for her next act in her professional life. During the 18 months she stayed out of the spotlight, Dion learned to sing in English and when she emerged back into public life, she landed a contract with CBS Records, according to the star's website. After a stunning win at the Eurovision Song Contest in 1988, she never looked back (via her official website).
With Celine Dion's marriage to Rene Angelil and hit after American hit in the 1990s, the singer eventually settled into a Las Vegas residency in 2003 (via The Daily Beast) where she could live a quieter life raising her children while still performing. Las Vegas remains her singing home as of this writing, although she recently had to cancel the opening of her latest residency due to health reasons (via Deadline).