Have Doctors Really Forbidden The Queen From This Favorite Daily Activity?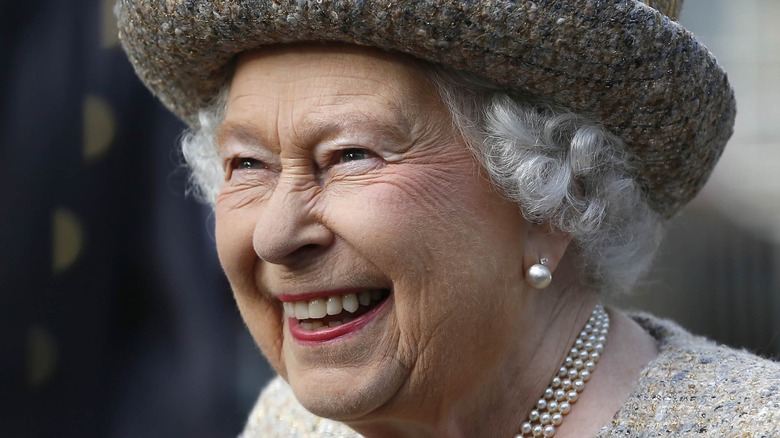 Wpa Pool/Getty Images
The health of 95-year-old Queen Elizabeth II has been in question over the last several weeks as she was spotted in public using a walking stick twice. Per CNN, the first time was at Westminster Abbey for a ceremony for the UK armed forces and the second time was just a few days later when she spoke at the opening of the Welsh Parliament (via NBC). On October 20, 2021, the queen suddenly canceled a planned trip to Ireland (via The Washington Post).
The next day, things seemed to get worse for Britain's longest-reigning monarch when the news broke that she had been hospitalized overnight for what were called "preliminary investigations," according to The New York Times. Cosmopolitan noted that she was even asked to stop drinking her favorite martinis at night and then missed church on Sunday, something that rarely happens (via The Sun). 
Now, the queen is being forced to give up another one of her favorite activities.
The queen's daily walks with her favorite friends might be a thing of the past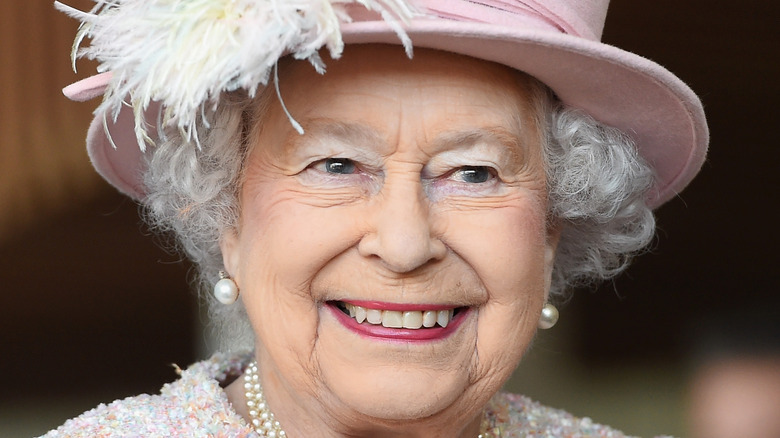 Stuart C. Wilson/Getty Images
Queen Elizabeth is known for her love of dogs and horses. When she was still Princess Elizabeth, her parents bought the family its first corgi named Dookie and since then the queen has been a corgi lover (via Vanity Fair). One of the queen's favorite things to do is to walk her corgis and she currently owns two corgi puppies, as well as one dorgi, which is a cross between a corgi and a dachshund.
According to the Daily Mail, being driven to an area near Frogmore Estate — not far from her own home at Windsor Castle — is part of the queen's daily routine and a highlight of her day. That's where she can walk her dogs as she's been doing for decades. However, since leaving the hospital she hasn't walked her precious corgis, with that duty now being taken on by staff.
The word from Buckingham Palace is that the queen is still undertaking "light duties" as of this writing and a decision is still being made as to whether she will travel to the COP26 Climate Summit in Glasgow Scotland next week.