Gwyneth Paltrow Shares Startling New Details About Apple's Birth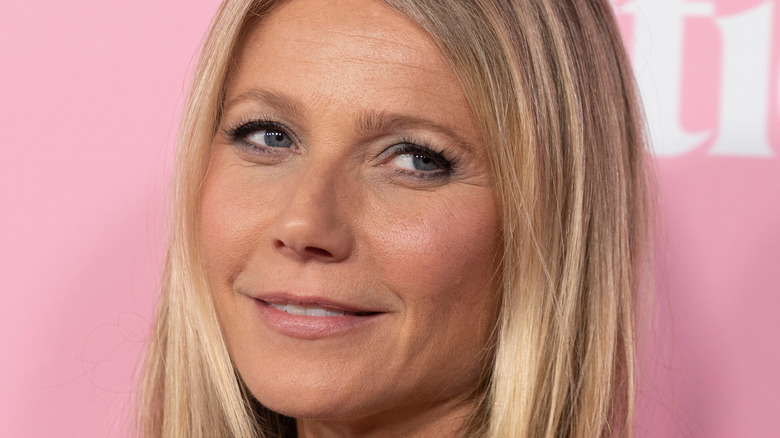 lev radin/Shutterstock
Gwyneth Paltrow has made no secret that she's in awe of her firstborn child, daughter Apple Martin. The Goop founder and actress has gushed over the teenager in the past and even revealed that she sees big things, including social changes, coming due to Apple's generation, per E! Online. 
In October 2020, Paltrow spoke to Adobe's chief marketing officer, Ann Lewnes, and admitted that she thinks the younger generation of young women are going to change the world and demand equality in a way that no generation has before.
"By the time my daughter is in the workforce, those girls are not going to stand for it," Paltrow said. "When I see my daughter with her friends, they are so empowered." She continued: "They have — and I mean this word in the best possible way — they have a sense of entitlement that's beautiful. It's not spoiled." 
Paltrow went on to explain the use of the word "entitlement" to mean that these girls know who they are, what they're worth, and they're not afraid to speak out about being treated fairly. "It's like, 'No, we are here for what the boys are gonna get, too,'" Paltrow said. "I find it very uplifting and heartening that we all seem to be going in this direction together."
However, according to Paltrow, Apple Martin has been a fighter from the very start.
Gwyneth Paltrow gets candid about childbirth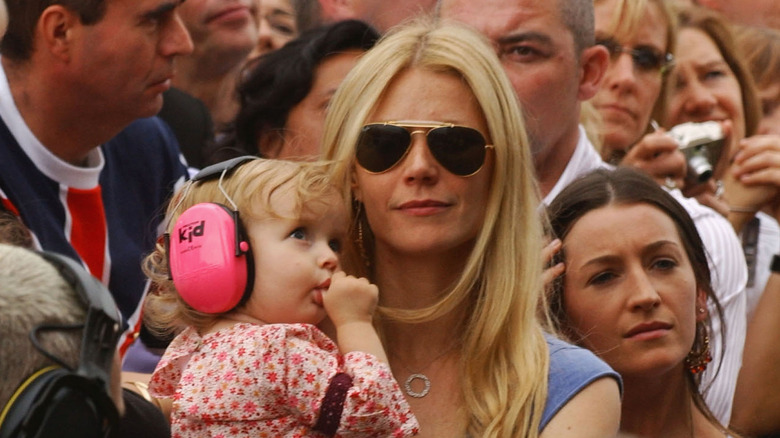 Dave M. Benett/Getty Images
During a recent interview with Dax Shepard on the "Armchair Expert" podcast, Gwyneth Paltrow opened up about the toll that labor took on her body (via People). The "Iron Man" star admitted that the birth of her daughter, Apple, now 17, was a bit dramatic and nearly killed both of them. 
"I had two cesareans," Paltrow revealed. "My daughter was an emergency. It was crazy — we almost died. It was, like, not good." Thankfully, both Paltrow and her daughter fought through it to emerge healthy following the delivery.
However, Paltrow confesses that her body has never been the same since giving birth to Apple. "There's a big scar across your body, and you're like, 'Oh, wow, that didn't use to be there.' And it's not that it's bad, or you want to judge it, but you're just like, 'Oh, my God,'" she said. "Thank God there wasn't Instagram when I had babies because now it's like if I see someone, 'Oh I just gave birth two weeks ago and I have a completely washboard stomach,' and I'm like, 'Wow that's not what I [looked like].'"
It seems that Apple had a dramatic start to life, and, years later, Paltrow believes that her daughter is ready to take on the world. "You are brilliant and hardworking," the actress recently said of her daughter in honor of her 17th birthday, per Page Six. "You are fully YOU which I respect and admire so much."