Apple Martin Pokes Fun At Mom Gwyneth Paltrow In A Hilarious Way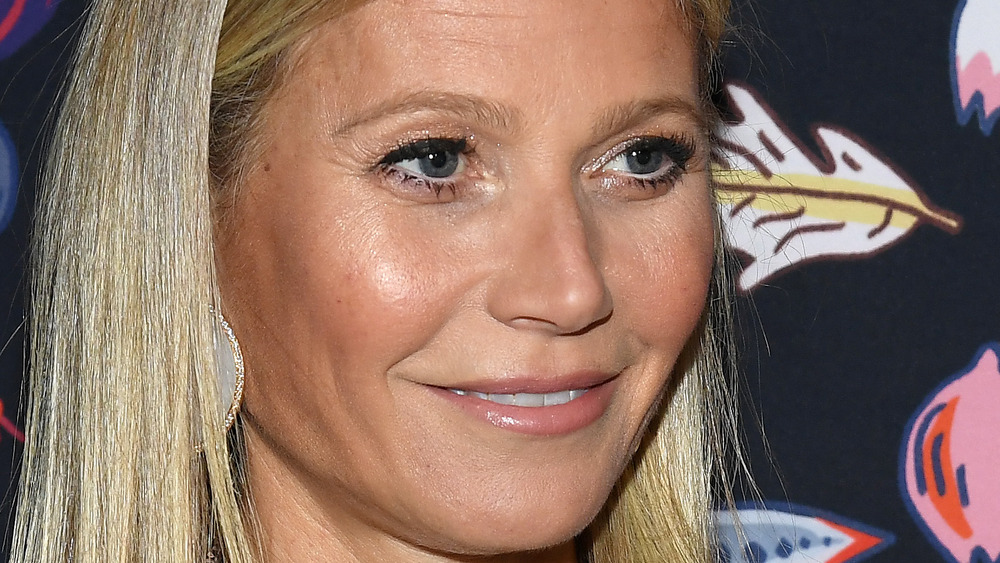 Pascal Le Segretain/Getty Images
Even fans of Gwyneth Paltrow and her wellness empire, Goop, may roll their eyes every once in a while about the over-the-top health advice and products posted by the actor's brand. We most certainly are not knocking all the truly positive and uplifting messages Paltrow and her company send out into the world for other women to receive, and some of us have absolutely tried the recipes, products, workouts, and meditations they've recommended over the years. But as silly as some of her products and beliefs can seem, (anyone remember the vagina candle?), turns out we don't even need to roast her over them; Gwyneth's daughter Apple is doing it for us! 
Apple took over Goop's TikTok account with a "true" look inside Madame Paltrow's morning routine, and we can't stop laughing! In a video aptly titled "A Morning With My Mom, Gwyneth Paltrow," Apple videos her mother going through the start of her day moment-by-moment and task-by-task, narrating in scathing fashion all the way through (via PageSix).   
Apple Martin roasts her mom like any teenager
Apple first shows Gwyneth Paltrow drinking what looks like a tall glass of something healthy and says that her mom starts her morning by drinking GoopGlow Morning Skin Superpowder and then, "She eats nothing except for dates and almond butter." Apple went on to quip that the GoopGlow is a part of a cleanse that her mom has "been on since the day I was born, apparently." 
After making fun of the way her mother eats, the teen launched into a humorous tirade about her mother's crazy-complicated and expensive skincare routine, showing her mother applying products to her face while narrating, "It's 8 a.m., and she's been doing this since 7 a.m....She just prances around the bathroom putting on her millions of GoopGlow products for her glowing skin."  
Then, for the cherry on top of this perfect takedown sundae, Apple jokes that her mother is about to spend the rest of her busy day, "making some more vagina eggs and candles ... and vagina perfumes ... and just everything vagina," she says. 
Goop captioned the video "When you get roasted by your Gen Z daughter," and boy is that accurate! If you need a laugh, we highly recommend a watch.