Tucker Carlson's New Title Has Twitter In A Tizzy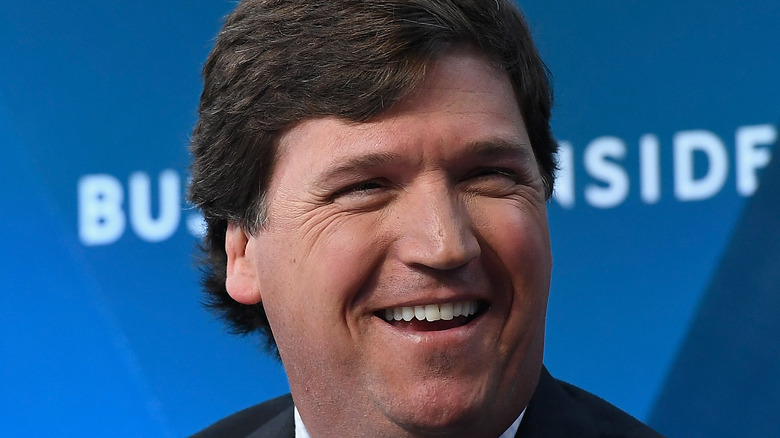 Roy Rochlin/Getty Images
Every year the publication Adweek releases a list of the top players in the television sphere. The publication's 2021 TV Hot List features executives like HBO and HBO Max's content chief Casey Bloys, streaming service Disney+, and content creators like beauty star Manny MUA. While this list largely includes beloved figures, there are a few more complicated inclusions. Fox News anchor Tucker Carlson was named an honoree for the year's "Hottest News Host." His blurb read (via TV Newser), "He may be cable news' most controversial personality, but he's also the most popular one, by far. His show, 'Tucker Carlson Tonight' is the most-watched show on all of basic cable at 8 p.m. for the year to date, and also the No. 1 cable news show in any time slot."
The writer added that Carlson is also slated to embark on a new career endeavor, saying, "Carlson signed a deal to create exclusive content for the Fox Nation streaming service, including a daytime show, Tucker Carlson Today."
Upon learning Carlson was included in this celebratory list, many critics took to Twitter to share their disapproval.
Does Tucker Carlson deserve to be celebrated for his Fox News contributions?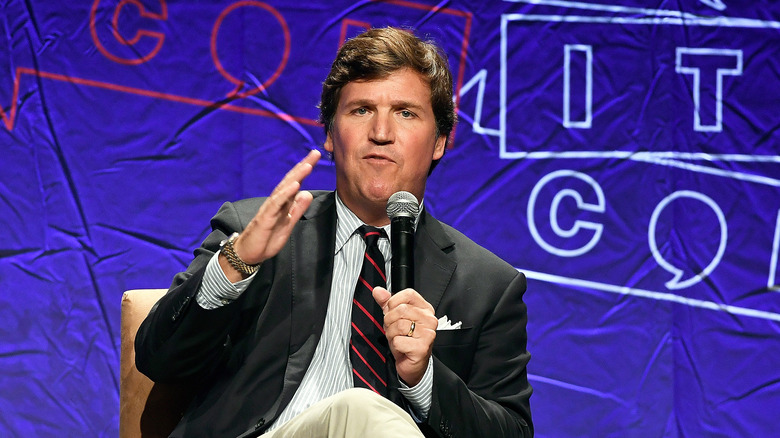 Michael S. Schwartz/Getty Images
After Tucker Carlson was named the "Hottest News Host" by Adweek, journalist Mehdi Hassan revealed the implications of this decision on Twitter. He linked the article with the caption, "The normalization of fascism." So far, thousands of people have liked the tweet and over a thousand have retweeted it. One of them expanded on Hassan's idea, tweeting, "Every day, we get betrayed by so many in the media. 'Love him or hate him?' This is the worst kind of both-sidesism, equating fascism and lies with democracy and truth."
Hassan also further elaborated on his assertion on Twitter. He noted the Fox News host's "recent repetition of the Nazi-esque far-right 'Great Replacement Theory,' as well as his anti-vax & anti-mask lies and conspiracies" shouldn't be reduced to "controversial" behavior. 
Another Twitter user argued that the true danger here lies in companies valuing profit over progress. She wrote, "A natural consequence of organizations following the capitalist maxim of prioritizing what maximizes profit over what makes society better."