Why Zendaya Fans Are Upset About Her Latest Film Role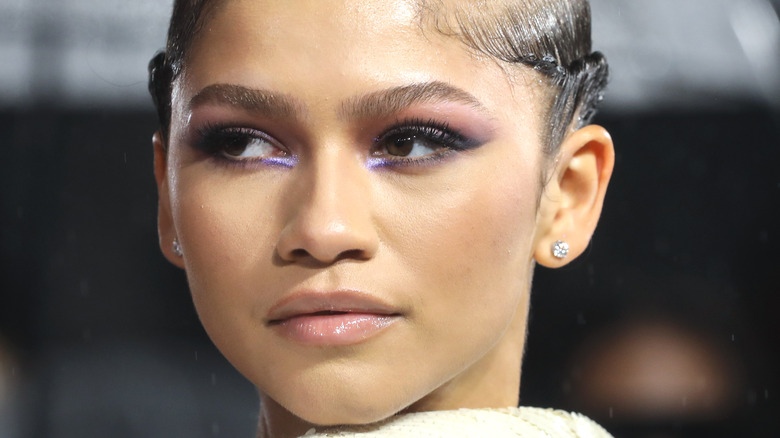 Lia Toby/Getty Images
Move over, "Star Wars" — it's another sci-fi fantasy film's turn to take center stage on a galaxy that's just as far, far away. Denis Villeneuve's newest book-to-screen adaptation, "Dune," was released just days ago, on October 22 (via Roger Ebert), and so far, audiences are absolutely loving it. Indeed, this Oscar-bait film has Rotten Tomatoes users calling it, "amazing," "impressive," "Shapespearean," and "monumental," with other publications echoing generally similar sentiments. Director Christoper Nolan even chimed in and deemed the film "one of the most seamless marriages of live action photography and computer-generated visual effects," as well as "a real gift to film fans everywhere" (via Games Radar).
It stars Timothee Chalamet — whose background in theater and penchant for compelling characters shines through, as usual — as well as Oscar Isaac, Rebecca Ferguson, Jason Maomoa, and a cast of other impressive names (via NME).
While opinions of the films have thus far been quite positive, there's one element of the film that fans are particularly unhappy with, and that's Zendaya's role in it.
Zendaya was only on screen for seven minutes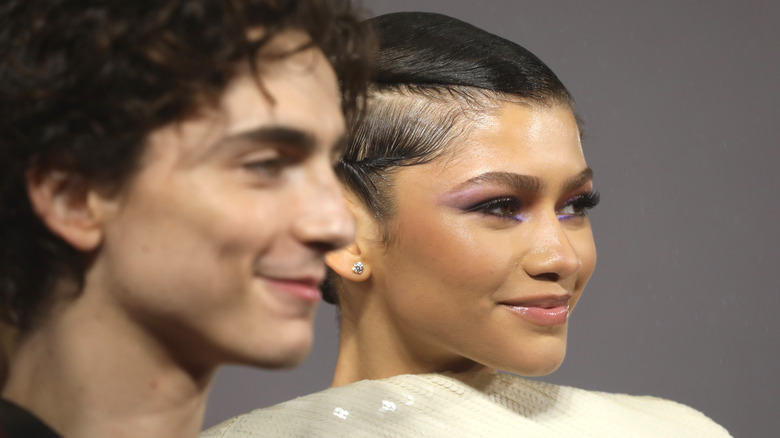 Lia Toby/Getty Images
While some fans filled the seats of theaters in order to immerse themselves in a diegesis predicted to be an expansive and lush universe of sci-fi and fantasy goodness, others had different motivations in mind. Indeed, since the moment it was announced that Zendaya would appear in "Dune," fans have been counting down the days they can catch their favorite dancer-turned-actress grace the big screen. But they were swiftly disappointed when the movie ended, and she was only in a small fraction of the film. In fact, of the nearly two and a half hours of space desert content, Zendaya was said to have only appeared in about seven total minutes of it (via The New York Post).
Many found this to be quite a let down, as Zendaya appears in a large majority of the trailers which lead fans to believing she would be a much larger part of the film, suggesting she was used as a sort of false incentive for fans to buy tickets to see it.
Anyone else feeling a bit lied to?
Will there be a sequel?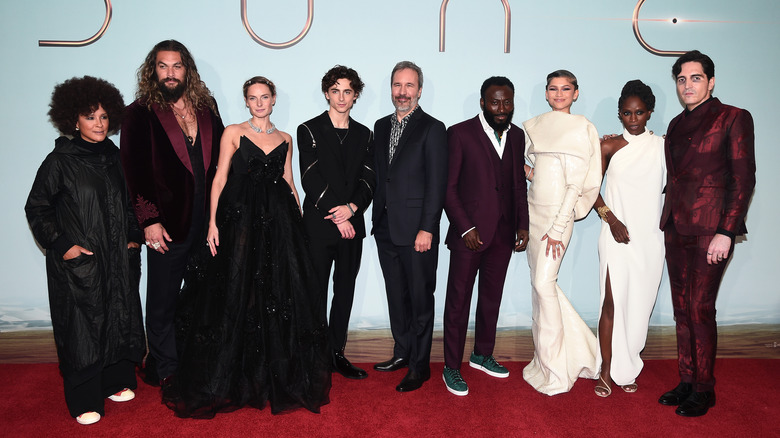 Eamonn M. Mccormack/Getty Images
Die-hard disappointed fans took to social media to express their sadness with the lack of Zendaya in "Dune," per Cosmopolitan. One Twitter user wrote, "Literally the only reason I was going to watch it like Zendaya you couldn't have auditioned for a bigger role?!" Another fan complained, "[Dune] was a scam. Why [Zendaya] only got 5 min screen time." One user even joked that the credits were longer than Zendaya's total screen time, per Twitter.
But why is it that Zendaya's character, Chani, had such little screen time? According to Erik Kain in Forbes, Zendaya's part in "Dune" was meant to be more of an establishment of a character and a set up for her role, that is said to be even bigger in the next film. That's right — there's going to be a sequel. Despite the film having just come out a matter of days ago, Deadline reports that a second "Dune" film has already been slated to be coming out in October 2023. So fingers crossed we get to see some more Zendaya action then.