Inside Alana Thompson's Reunion With Dad, Sugar Bear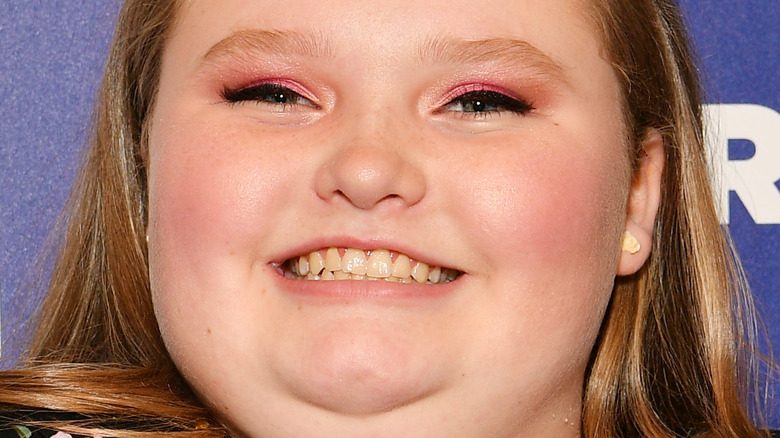 Dia Dipasupil/Getty Images
Alana Thompson hasn't had the most normal upbringing. She originally came to international attention as one of the precocious youngsters pageanting hard on "Toddlers & Tiaras," with Thompson proving such a natural in front of the cameras that she was gifted her own spinoff show, "Here Comes Honey Boo Boo," so-called after her own cutesy nickname. The entire Thompson clan soon became known to audiences watching at home, laying out all of their most private business in the process (via Teen Vogue). These days, Mama June is the main reality star of the family, thanks to her show "Road to Redemption," which charts June's complicated sobriety journey.
As a result of that show, fans have been given a glimpse into Thompson's unconventional home life, too. As People reported, the artist formerly known as Honey Boo Boo has lived with sister Lauryn "Pumpkin" Shannon for years, due to Mama June's increasingly erratic issues with addiction and personal relationships. Shannon took legal guardianship of Thompson following their mother's arrest in 2019, for possession of drug paraphernalia and a controlled substance. According to The Irish Sun, while celebrating National Daughters Day on Instagram in 2021, Shannon admitted she had to be both "mom and sister" to Thompson, after taking her in.
As for their dad Sugar Bear, that's an entirely different story.
If you or anyone you know is struggling with addiction issues, help is available. Visit the Substance Abuse and Mental Health Services Administration website or contact SAMHSA's National Helpline at 1-800-662-HELP (4357).
Alana Thompson has been living with her sister for awhile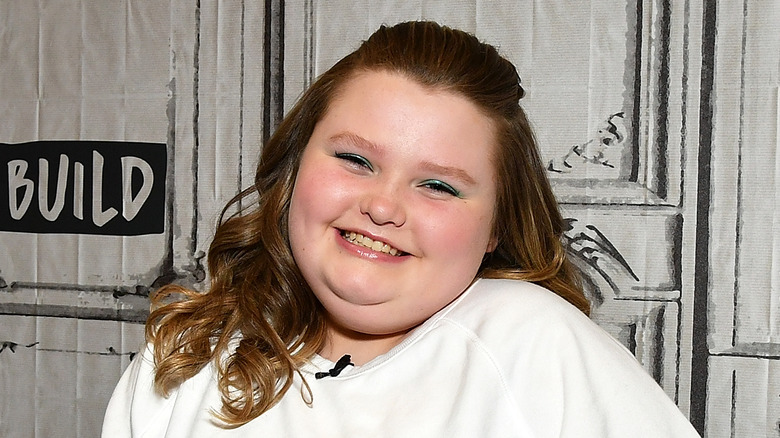 Slaven Vlasic/Getty Images
In a March 2021 interview with The U.S. Sun, "Road to Redemption" star Mama June revealed that Alana Thompson's estranged father, Mike "Sugar Bear" Thompson, wasn't speaking to her, despite his wife, Jennifer Lamb, pushing him to try to obtain custody of the teen from her sister, Lauryn "Pumpkin" Shannon. Confirming there were no plans to move Thompson out of Shannon's custody, June revealed, "The real reality of that is the only time Sugar Bear does have to do with Alana is when he's in production. There is no communication. None, none! Besides when we are in production." 
She added, "It's kind of like 'hey,' do whatever he needs to do and then it's gone. It's not, 'Hey I want to spend time with her after.' It's been that way now for 15 years." However, just a month later, Sugar Bear stepped up in a very visible way, taking his daughter out for a spa day during which the two genuinely bonded for the first time in years. 
Sugar Bear tried his best to reconnect with Alana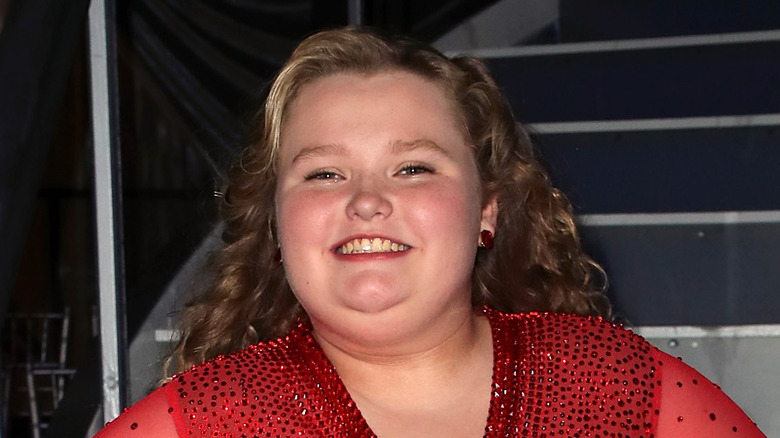 David Livingston/Getty Images
The Sun confirmed Alana Thompson managed to mend fences with both her parents in "Mama June: Road to Redemption," suggesting things are finally improving for the scandal-plagued family. Dad Sugar Bear admitted their relationship was strained, acknowledging, "I know my daughter ain't my biggest fan, but I'm glad you got me and Alana back together. I love her and I really do hope this will help mine and hers relationship." During their pamper day, he expressed hope June was finally on the mend too, reassuring Thompson, "Maybe she's changed for y'all."
Sugar Bear even ignored a phone call from his wife, explaining, "It doesn't matter who's calling me, today is about me and my daughter." Things got real when Sugar Bear revealed he'd recently been admitted to the hospital in a diabetic coma, before encouraging Thompson to take her health more seriously since, "It is hereditary and you can get it." He added, "I want you to promise me you'll go to the doctor and get checked." The teenager promised she would. Hopefully, the only way is up.