A Look At Serena Williams And Kim Kardashian's Friendship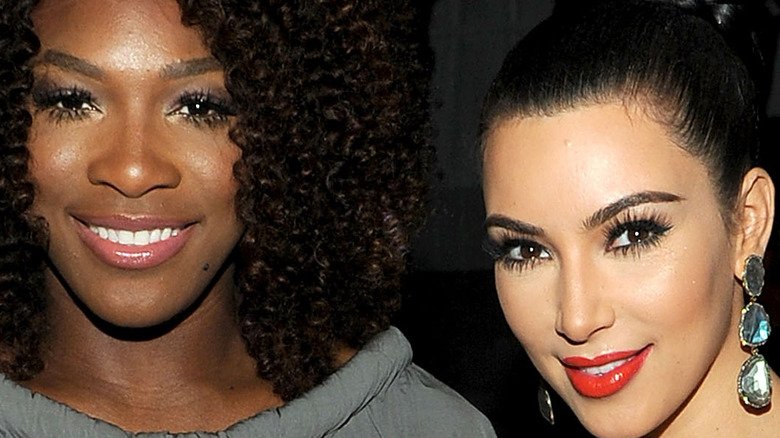 Larry Busacca/Getty Images
Serena Williams and Kim Kardashian seem like they exist on two opposite ends of the celebrity spectrum. On one hand, you've got Williams, one of the greatest and winningest tennis players of all time. On the other hand, you've got Kardashian, who first got a taste of stardom by being Paris Hilton's closet organizer (via PopSugar) and truly rose to fame after her family's reality show, "Keeping Up With the Kardashians," which premiered on E! in 2007. And while on the surface, the two gals seem like the least likely pair to strike up a friendship, Williams and Kardashian have actually been friends for a really long time — and it's all because of the SKIMS founder's early eBay resale business and her closet organizing business.
A profile by Player Magazine in 2006 revealed that Kardashian was so great at her job that she earned the title of "Queen of the Closet Scene," and one of her clients, Bernadette Robi, referred the reality star to a slew of her famous friends, including Kenny G, Robe Lowe, Cindy Crawford, Nicky Hilton, Nicole Richie, and of course, Serena Williams (via Business Insider Australia).
Kim Kardashian got candid about her friendship with Serena Williams in 2017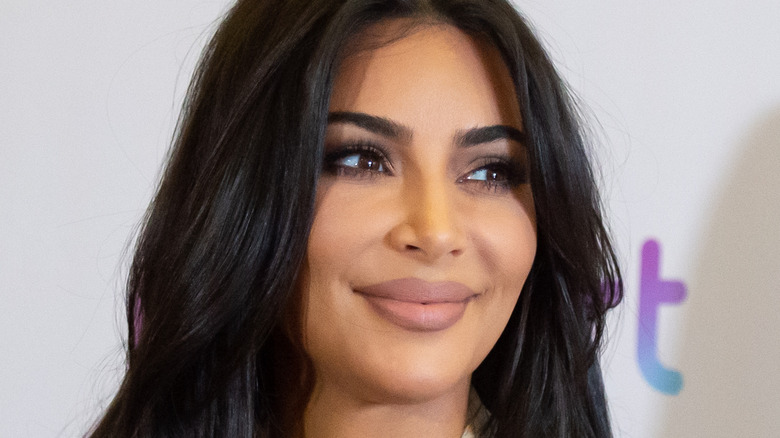 Asatur Yesayants/Shutterstock
While Serena Williams may have once been Kim Kardashian's boss, the pair's working relationship blossomed into a beautiful friendship over the years, and in a 2017 interview with Vogue, the "Keeping Up With the Kardashians" star couldn't stop gushing about the tennis phenom, telling the magazine all about Williams' "silly side" and her love for karaoke. "She is obsessed with karaoke, which personally is my biggest fear in life. I remember a dinner in San Francisco before a DNC fund-raiser. Serena sang, Obama sang, Kanye sang. It was legendary. She gives herself those moments — it's how she recharges," Kardashian revealed.
The mother of four went on to praise her friend of over 15 years, sharing details about Williams' character and why she admires her so much. "Serena's the girl you can call and say anything to. She'll never judge you, and she's never too busy for you," Kardashian added. "Oh, and she can keep any secret."
Kim Kardashian attended Serena Williams' wedding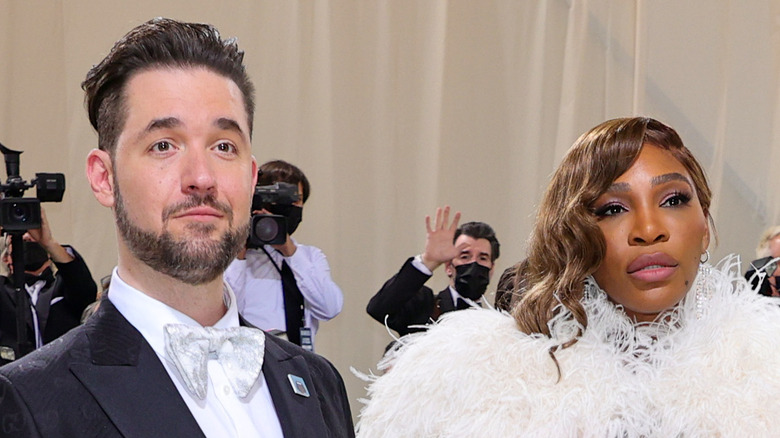 Theo Wargo/Getty Images
Serena Williams' star-studded wedding to Reddit co-founder Alexis Ohanian in November 2017 was attended by A-listers like Beyonce, JAY-Z, Eva Longoria, tennis star Caroline Wozniacki, LaLa Anthony, Kelly Rowland, and of course, Kim Kardashian (via People). Speaking with Vogue about Williams' gorgeous New Orleans wedding, the reality star couldn't help but gush about Williams' new hubby, telling the outlet that she knew they were destined to be together from the moment they laid eyes on one another.
"I've known Serena for so long and am so happy she's found her prince. From the moment she told me she met Alexis in Rome, it was like ...  she's been so happy and has this light about her that is so special to see," Kardashian told the magazine. "You just know it is so real. He makes her so happy and that just makes her friends happy."
Not only did Kardashian attend Williams' wedding, but the reality star also showed her support for her longtime friend at her fashion show in 2019, sitting front row for the tennis star's show at New York Fashion Week (via Page Six). Additionally, Kardashian took to Instagram in September to wish Williams a happy 40th birthday (via Essentially Sports), so it's safe to say their friendship is still as strong as ever!