The Truth About Carlos Correa's Wife, Daniella Rodriguez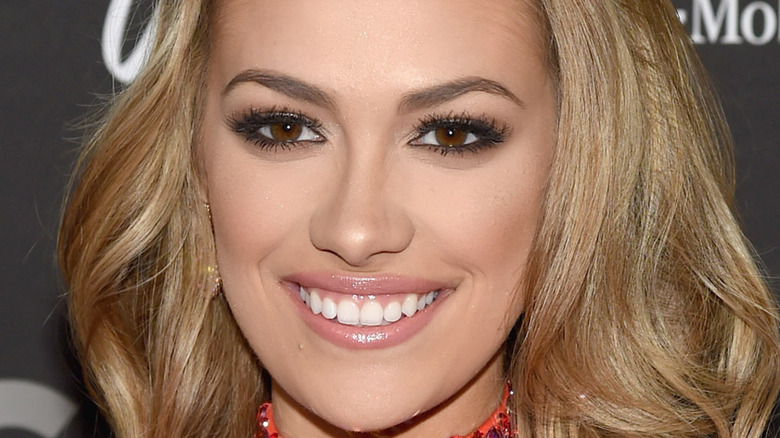 Ethan Miller/Getty Images
With the 2021 World Series underway, we can't help but take a closer look at the players facing off for the highest honor in Major League Baseball. This year the Houston Astros are taking on the Atlanta Braves (via ESPN). While the Braves took home the Game 1 win, the Astros have star player Carlos Correa on their side. Correa is widely regarded as at the top of his game and often labeled one of the best shortstops of the moment (via Beyond the BoxScore). Though many Astros fans will surely be pulling for Correa to help lead Houston to victory, no one will be cheering harder for the 27-year-old than his wife Daniella Rodriguez.
Correa proposed to Rodriguez at the end of the 2017 World Series and the pair wed two years later in the Dominican Republic (via ABC). Since their union, fans have become even more intrigued by the women who captured the baseball star's heart. Here's everything we know about Rodriguez.
Daniella Rodriguez has an impressive career of her own
One of the most noteworthy things about Daniella Rodriguez is her beauty pageant success. The influencer was crowned Miss Texas in 2016 (via LMT Online). Aside from enjoying the prestige of winning this honor, Rodriguez met her husband Carlos Correa while performing her official duties. The pair connected in 2016 when Rodriguez threw the first pitch at an Astros game. Since connecting with Correa her career has grown immensely. Rodriguez boasts over 231,000 Instagram followers, a successful YouTube channel, and even a business.
Rodriguez launched Sweet D by Daniella Correa at the top of 2021. Her business sells cruelty-free, vegan, and paraben-free lip products, such as lipgloss and matte lip kits (via Sweet D by Daniella Correa). In addition to running a business, maintaining her social media presence, and traveling the country with her husband, Rodriguez is currently expecting her first child with Correa. The happy couple revealed in August that they are excited to welcome a baby boy into this world. Rodrigues shared photos on Instagram with Correa sitting under blue balloons. She captioned the gender reveal, "I can't wait to hold our baby boy in our arms," and has continued to update fans on her pregnancy journey. We can't wait for baby Correa to join the world!