The Actual Lip Color Lacey Chabert Wore As Gretchen In Mean Girls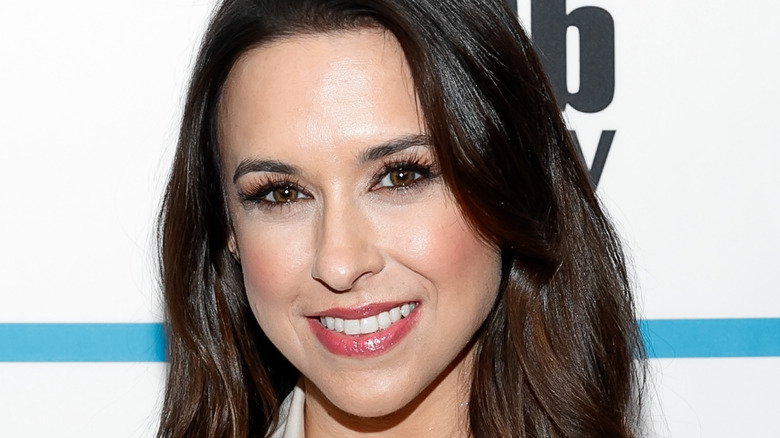 Rich Polk/Getty Images
We may receive a commission on purchases made from links.
It's tough to imagine a time when "Mean Girls" wasn't a thing. The iconic teen movie celebrated its 15th anniversary in 2019, but despite its early-2000s fashion and technology, "Mean Girls" remains a cultural touchstone for fans all over the world. 
As star Lacey Chabert, who played Gretchen Weiners, revealed to Entertainment Weekly, she's frequently approached by fans, both online and IRL, who eagerly quote the movie back to her. The actor acknowledged proudly, "Everyone knows those lines, everyone knows that film."
"Mean Girls" evidently meant just as much to everybody who was involved with it, too. In fact, Chabert admitted the movie even influenced her beauty routine. Gretchen's look became her go-to, with Chabert explaining to PopSugar, "I feel like everyone has a way that they feel most comfortable." She added, "I feel like over the years, while I want to be versatile and I try and change my look here and there, I've learned to not fight it." 
If you're looking for some of that Gretchen glam, this is the exact lip color Chabert wore in the beloved film. 
Gretchen Weiners favored a glossy nude lip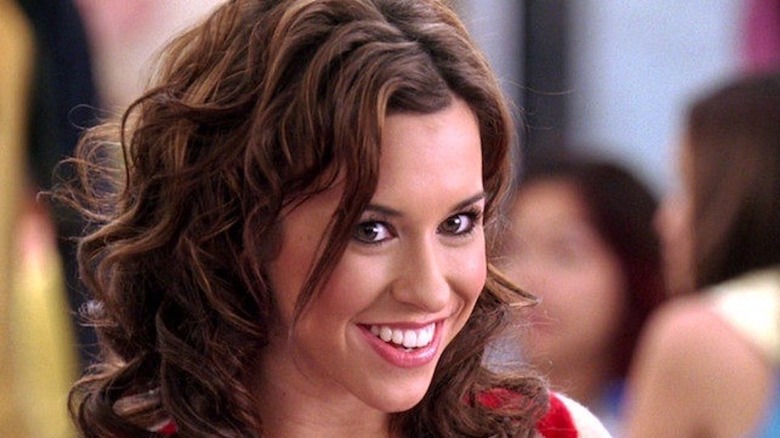 Paramount Pictures
Gretchen was always glossed to perfection in "Mean Girls," even memorably reapplying her lip gloss while revealing all of BFF Regina George's deepest, darkest secrets (via YouTube). According to makeup artist Brittany Cale, those working behind the scenes on "Mean Girls" used a combination of products to create Gretchen's iconic, super-slick, neutral lip look. 
She revealed in a TikTok video that makeup artists on the hit film opted for the MAC Lip Pencil in Spice and DuWop Lip Venom. If you're having trouble finding that particular gloss online, however, since it may be discontinued, Cale recommends the Too Faced Lip Injection Extreme Lip Plumper or the Buxom Plump Shot Collagen-Infused Lip Serum as good substitutes. 
"Mean Girls" obviously meant a lot to all of us, and for actor Lacey Chabert, even more so. She gushed to ET that "playing Gretchen was one of the most fun characters I've ever played." Chabert would be totally up for doing a sequel, and she reckons the rest of the cast and crew would be, too, admitting she's dying to know what Gretchen is doing nowadays. 
On what the actor reckons herself, Chabert hilariously reasoned, "I feel like Gretchen is running the toaster strudel empire and she probably ended up marrying Jason [played by Daniel DeSanto] and they probably have like six babies."