Twitter Is In An Uproar Over Tucker Carlson's Upcoming Special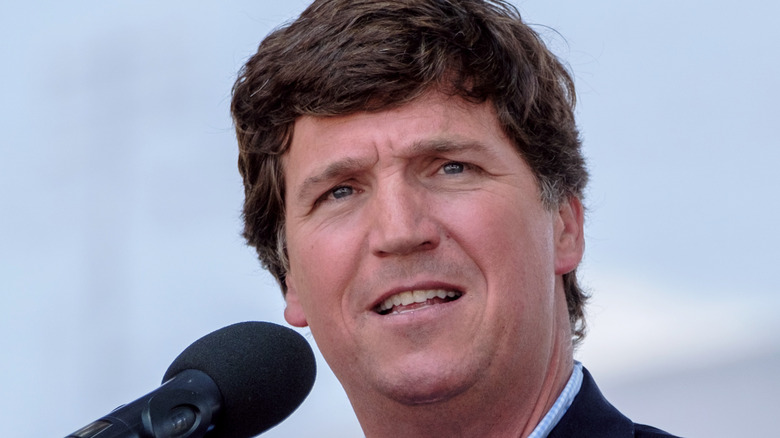 Janos Kummer/Getty Images
Now that things appear to be heating up over the January 6 riot that engulfed the U.S. Capitol, Fox News' Tucker Carlson is set to air a three-part special on FOX News Media's streaming platform, FOX Nation. Carlson claims of his special, "it answers a lot of the remaining questions from that day." Adding, "Our conclusion? The U.S. government has in fact launched a new war on terror. But it's not against Al Qaeda, it's against American citizens." 
Newsweek, which reported on the program, said it purports to tell what Carlson calls "The true story behind 1/6." It also appears to be describing "The War on Terror 2.0 and the plot against the people" by featuring soundbites from interviews that claim "the left is hunting the right" and that "The domestic war on terror is here. It's coming after half of the country."
Carlson has floated the idea that the FBI was involved in the Capitol insurgency in the past, but these have been debunked by his critics who consider the Fox News host's claims to be conspiracy theories. 
GOP faction in an uproar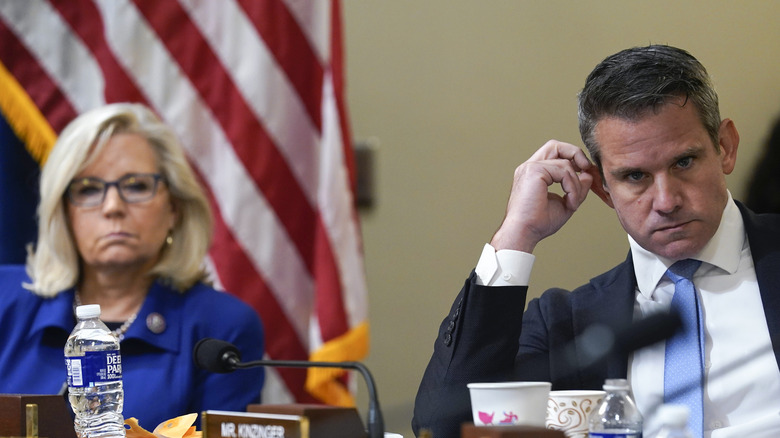 Pool/Getty Images
Social media users are in an uproar over Tucker Carlson's new special, none more so than Republicans and conservatives who identify as Never Trumpers. An irate Illinois Rep. Adam Kinzinger tweeted, "Anyone working for @FoxNews must speak out. This is disgusting. It appears @foxnews isn't even pretending anymore." Conservative commentator Bill Kristol also took to social media with a warning, tweeting, "I can't bear to watch this kind of dreck, so when I saw news of this yesterday, I just assumed it was bad and moved on. But for some reason I did click on it this morning. You really should do so. It's far worse — more extreme, more loathsome, more dangerous — than I imagined." 
Meanwhile, a furious Wyoming Rep. and January 6 commission vice-chair Liz Cheney took to Twitter to call out Fox News, saying, "It appears that @FoxNews is giving @TuckerCarlson a platform to spread the same type of lies that provoked violence on January 6. As @FoxNews knows, the election wasn't stolen and January 6 was not a "false flag" operation," as she tagged the network's owner Rupert Murdoch, Fox News President Jaya Wallace, the network's CEO Suzanne Scott and former House Speaker Paul Ryan. Even Carlson's fellow Fox News star  Geraldo Rivera appears to have called out Carlson's new program, tweeting,"'False flags!?' Bullsh**"
Conservative commentator and former-GOP member Joe Walsh also took to Twitter in protest, writing, "Everyone who works at Fox News and every Republican elected official should be asked if they agree with Tucker Carlson that January 6th was a "false flag" operation."
Fox, Wall Street Journal under fire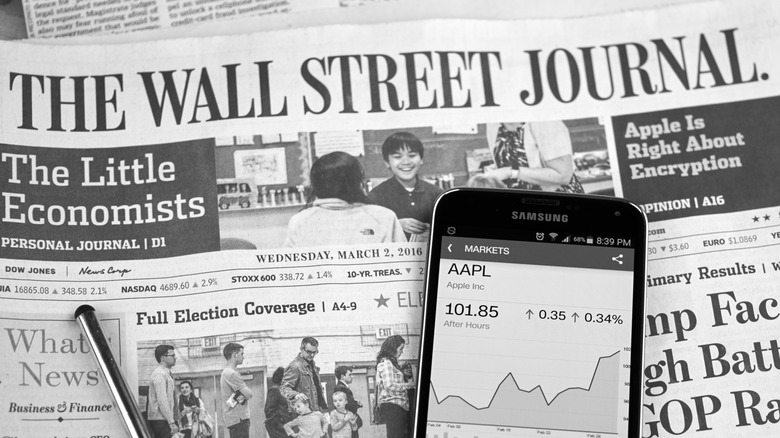 dennizn/Shutterstock
Fox News, as well as its owner Rupert Murdoch, is under social media fire for editorial decisions which have been made both at Fox News and at its sister organization, The Wall Street Journal. One day after Tucker Carlson's program was unveiled, The Journal's op-ed section ran a letter from former president Donald Trump repeating false claims about the November 2020 elections in Pennsylvania. The decision is being criticized by fellow media organizations like The Washington Post, whose writer Philip Bump called out the Journal for not "assessing the claims and demonstrating where they were wrong, misleading or unimportant." 
He adds that "The main thing you need to know about the letter, of course, is that Donald Trump is still railing against his election loss 358 days after it occurred. And that prominent institutions are still enabling his dangerous misinformation more than 358 days after they should have known better."