Debbie Matenopoulos Just Called This Co-Host On The View Mean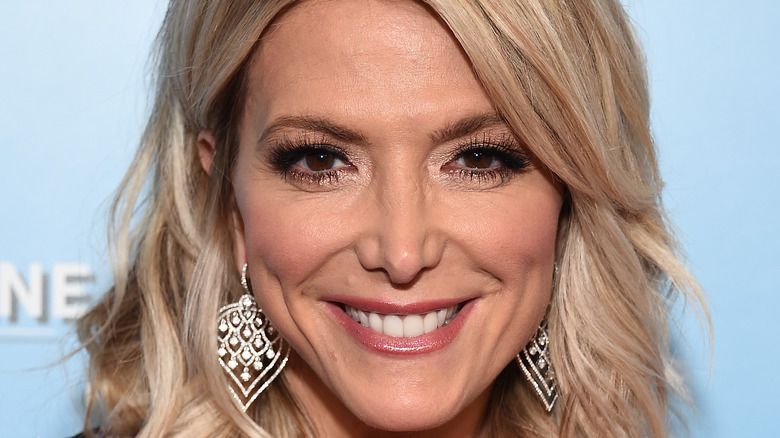 DFree/Shutterstock
In honor of the 25th anniversary of the daytime talk show "The View," ABC has elected to invite former hosts back for "Flashback Friday" episodes (via Entertainment Weekly). Notable guest hosts include award-winning actress Reese Witherspoon, "Dear Evan Hansen" star Ben Platt, and former congresswomen Mia Love, as well as a few former permanent hosts. Original "The View" co-host Star Jones joined current hosts Whoopi Goldberg, Joy Behar, Sunny Hostin, Sara Haines, and recurring co-host Ana Navarro on September 10, 2021, while OG host Debbie Matenopoulos made her grand return to the series on October 22, 2021 (via PRIMETIMER).
The journalist remembers her time on "The View" as "the best experience of [her] life" and something that prepared her to take on anything. Though Matenopoulos was eager to return to the show that kickstarted her impressive career, one co-host soured her walk down memory lane. During an appearance on "The Michelle Collins Show" on SiriusXM, the 46-year-old personality claimed that Navarro was "hateful" towards her.
Debbie Matenopoulos claims The View has developed a 'catty' reputation
Former "The View" co-host Debbie Matenopoulos revealed on "The Michelle Collins Show" that current recurring host Ana Navarro was very cold toward her when she appeared on a recent "Flashback Friday" episode. She said, "She was kind of hateful to me. She wouldn't even look at me in the eyes. Backstage and on-air, she was not nice to me." Matenopoulos continued, "She seemed to be nice to everyone else except for me. I was like, 'What?' I don't even know. Legit, like she just has an issue with me."
The Virginia native noted that she gave Navarro skincare products from her brand Ikaria Beauty, but ultimately said, "I guess, listen, everybody can't like you, what can you do?" Though Matenopoulos got along well with the rest of the co-hosts, she told Collins that the series has changed since she was on it. She concluded, "They sort of have a reputation of kind of being catty and mean and hateful to other women — and that's not what Barbara intended at all."