Why Jamie Lee Curtis Hated Her Name Growing Up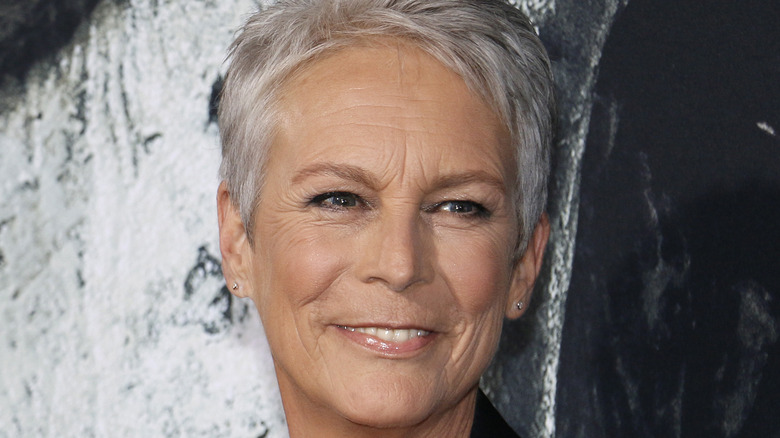 Tinseltown/Shutterstock
Jamie Lee Curtis is beloved both on and off-screen. The daughter of Hollywood icons Janet Leigh and Tony Curtis is captivating in every film on her resume, and she is also totally relatable in real life — particularly when she talks openly about plastic surgery, beauty standards, and aging. But she didn't always feel so comfortable in her skin.
Trying to figure out who you are and feel comfortable with yourself can be a lifelong undertaking. Coming into your own and being confident about yourself is not easy, and it's refreshing to hear that it's something even celebrities struggle with. Still, it's a little surprising to learn that the "Halloween Kills" star — who once posed in her underwear and bra for the cover of "More" magazine, and then went topless at age 50 for "AARP" — once hated so many things about herself when she was growing up.
The "My Girl" actress described her high school experience as a "nightmare" and shared that not only was she "not pretty" but she was also insecure, per The New Yorker. As it turns out, Curtis also despised her first name.
Jamie Lee Curtis wanted to be called Janey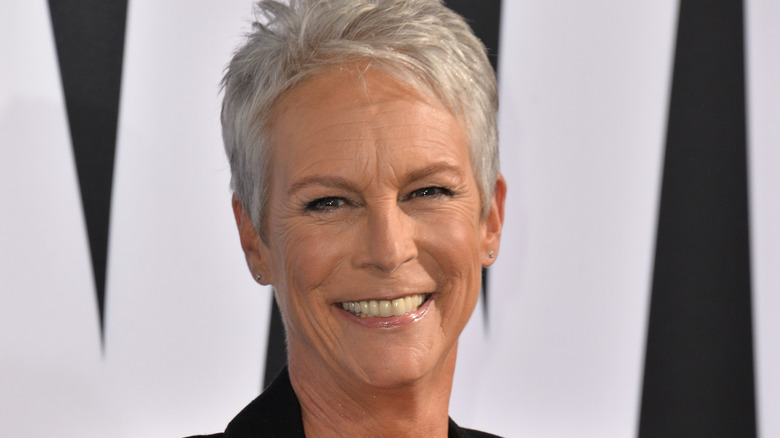 Featureflash Photo Agency/Shutterstock
The name "Jamie" did not sit well with Jamie Lee Curtis when she was a child, she revealed on the October 5 episode of "The Late Late Show With James Corden" (via E!). The reason for her dislike of the name had everything to do with the fact that she used to be made fun of for her name sounding "like a boy's." In fact, Curtis hated her name so much that she tried on variations of the moniker for a short time. The "Knives Out" actress even once asked to be called Jane, and her famous parents complied. 
But the name change didn't last long. As the "Freaky Friday" star told The Independent, "I think they called me Janey for, like, a day. And then it got stupid."
Curtis, who shares adult children Ruby and Annie with husband Christopher Guest, has come a long way since those years of feeling insecure. Today, she is an advocate for self-love and self acceptance, often posing for makeup free-selfies. Plus, Curtis' vulnerability and honesty make us love her that much more!
Though the actress has come to terms with her given name, there is still someone who calls her by her once-chosen name, Jane. As Curtis revealed to The Independent, Guest will refer to his wife as "Janey" in "intimate moments." "That moment when you don't want to be laughing, he'll say, 'Oh, Janey,' and he'll make me laugh," she revealed.