Is Mejuri Jewelry Worth The Investment?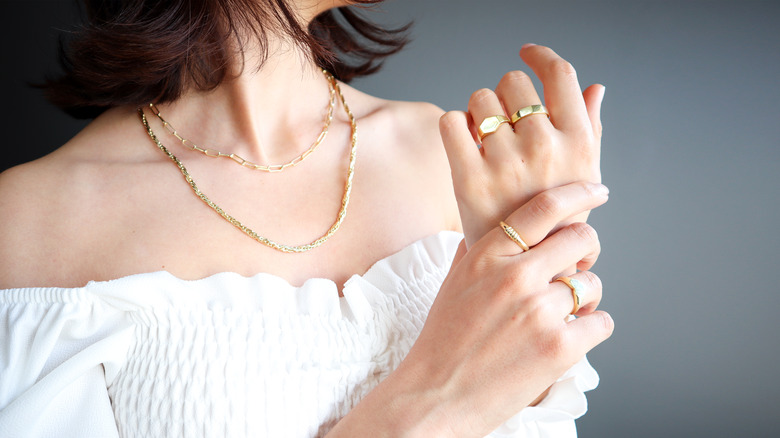 Thedugme/Shutterstock
A minimalist wardrobe tends to stand the test of time, as a curated ensemble with neutral colors goes with just about every passing fashion trend. And Mejuri tuned into that aesthetic by creating jewelry that was meant to be timeless and worn every day — with whatever outfit you decide to wear. Founder Noura Sakkijha told Goop that she wanted "to bring in pieces that, even though they're made with precious materials, you don't have to be precious about wearing." She said, "You can wear your 14-karat gold and your diamonds every day. And as fashion becomes simpler, jewelry becomes the fun part of getting dressed."
Clearly, Sakkijha knew her target audience; the brand now has a million followers on Instagram while being spotted on every other influencer page. You could pick from thin bands of gold for arm candy or diamond studs that add subtle glamor to your outfit — the brand's offerings are wide but carefully selected. Read on to know if their jewelry should earn a place on your body.
Mejuri jewelry goes with every outfit — but it may cost you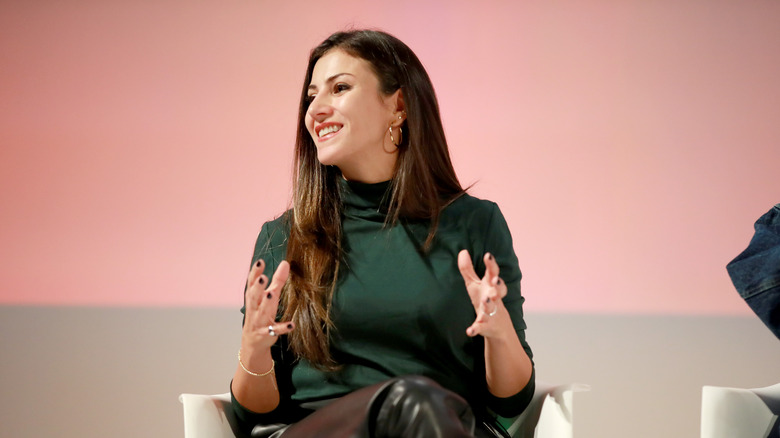 Rich Fury/Getty Images
Every piece in the Mejuri best sellers list can be described as simple, dainty and covetable. Their classic earrings, like the croissant dome hoops, would set you back about $75 — while pieces like the Heirloom Ring (which features semi-precious stones) cost $550. So, it really depends on the occasion (and just how much you want to spend!) but Mejuri definitely has splurge potential.
However, unlike other precious jewelry, Mejuri's mission is "fine jewelry for every day, for our own damn selves." The jewelry you buy from the brand is meant to be constantly worn, used and complimented. The styles are also easily stackable and beg to be layered, which means that it can become expensive for each layer you add on.
But the pieces are also made with ethical, high-quality materials that make the investment worth it. Founder Noura Sakkijha told Goop, "Our manufacturers are vetted by organizations like the Responsible Jewelry Council, and all of our materials are high-quality and use genuine, ethically sourced diamonds." Ultimately, Sakkijha has this message for potential customers: "When you're working hard and making your own disposable income, buy yourself the damn diamond!"