Kieran Culkin Almost Played A Different Role In Succession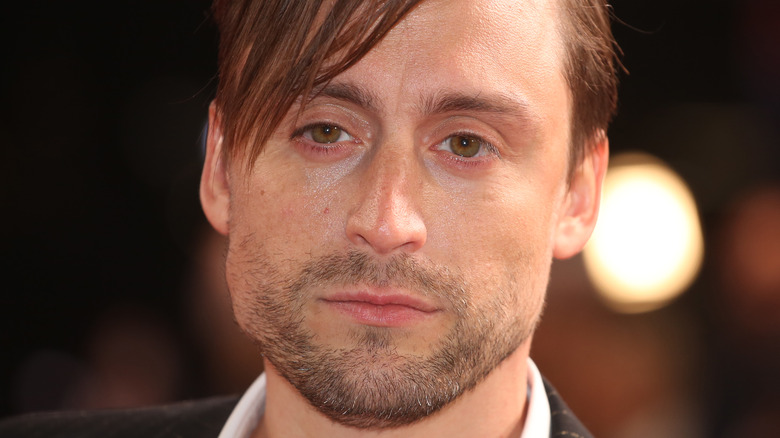 Lia Toby/Getty Images
Willingly, we re-enter the world of generational politics in the third season of "Succession." The HBO drama has collected accolades from Emmys to Golden Globes since it premiered in 2018, cajoling many to pay for the streaming service. The show captures the insidious dynamics of the Roy family where the patriarch (Brian Cox) dangles the future of his billion dollar empire as bait to manipulate his four children.
Kiernan Culkin plays the youngest of the Roy kids, bringing wit and humor to the otherwise serious drama in his portrayal of 30-something Roman Roy. He exudes charm with an appropriate amount of cockiness, and is also filled with fake adulation for his father. His easy banter and immaturity make his thinly-veiled contempt for the rest of his family less intense — and he arguably makes the show everything it is. It's hard to imagine Culkin playing literally anybody else on the show, but, as it turns out, he originally auditioned to portray an unlikely character.
Kiernan Culkin knew he was perfect as Roman Roy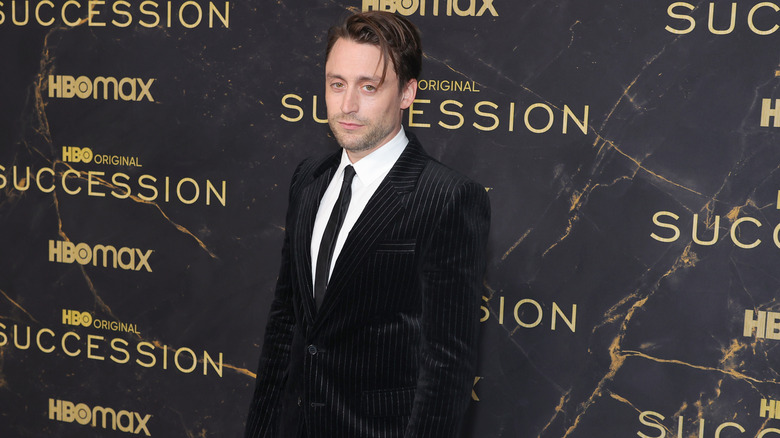 Theo Wargo/Getty Images
The fictional Logan Roy is reminiscent of Rupert Murdoch, the founder of Fox News. In the "Succession" universe, Logan, like Murdoch, is a billionaire who owns the biggest media conglomerate. Vying for his fortune are three out of his four children: Kendall Roy (Jeremy Strong), Shiv Roy (Sarah Snook) and Roman Roy (Kieran Culkin). However, there are other players in the game, as you'd expect when you're that rich. Speaking of more these more distant relations, initially, Culkin was supposed to play an awkward great-nephew who is far removed from the family.
In 2016, the casting director for the show wanted Culkin to read for the naive Cousin Greg, who's now played by Nicholas Braun. But Culkin knew he "was too old and could tell in my belly straight away that I wasn't right for that part," the actor told The Guardian. "But ... when Roman walked in, his first line was 'Hey, hey, motherf***ers.' The way he spoke just looked like fun." So Culkin recorded audition clips for Roman instead — and got the job soon after. 
Jesse Armstrong, the creator of the show, told The Hollywood Reporter that he knew he found his Roman immediately.
"I had that feeling of gratitude and relief: You've written a part, you have a cadence or a sense of a person, but you're not completely sure if that person exists in the world or if your rhythms will fit anyone," Armstrong recalled. "It's just extraordinarily comforting to see somebody do it 'right.'"