Here's What The November 4 New Moon Means For Water Signs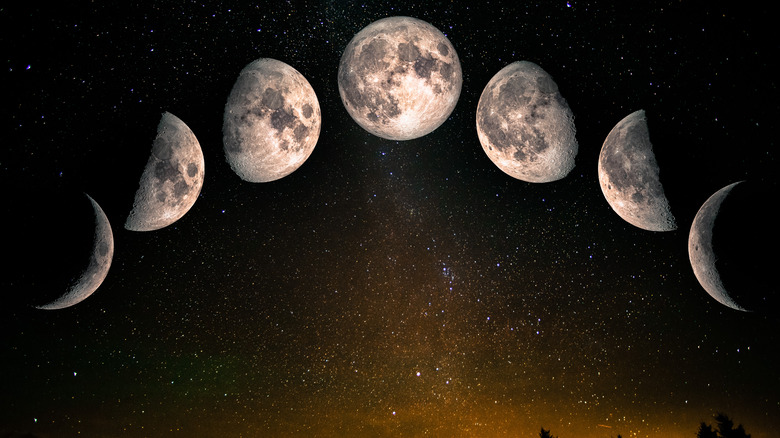 Elena11/Shutterstock
Scorpio season kicked off on October 23, 2021, and on Thursday, November 4, there will be a new moon in Scorpio. This means the sun and moon will be aligned, with the sun and earth on opposite sides of the moon (via timeanddate). This also means, as pointed out by Allure, that people should focus on fresh starts and new beginnings, as this is a transformative time. Furthermore, the new moon will oppose Uranus and as such, this will be a great time to focus on breaking free, being yourself, and bringing about change (via Shape).
So with that in mind, how will this lunar phase impact water signs? The zodiac includes all four elements — fire, earth, air, and water — and those in the latter category are Cancer, Scorpio, and Pisces, all signs that are emotional, intuitive, and caring (via mindbodygreen). Read on to learn what these types can expect during the new moon, with effects taking place in the days surrounding the lunar occasion and on the actual day. 
The new moon will bring a sense of reawakening to water signs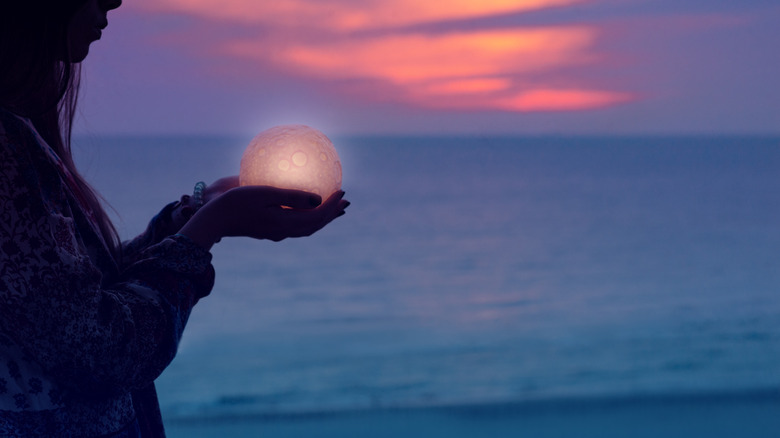 Alla Simacheva/Shutterstock
A new moon is all about reformation and regeneration, and the one on November 4, 2021, will impact water signs significantly.
According to StyleCaster, Cancers can expect reawakening this new moon season, especially when it comes to romantic relationships and/or creative projects. "This phase has a very important impact on everything to do with relationships, because it increases our emotional sensitivity," astrologist Susan Taylor told Astrofame. For Scorpios, the goal during this time will be to remind yourselves how powerful you are and how powerful you can be. Those with Pisces as a sign may want to consider taking a trip this month, in order to embrace adventure.
Astrologer Jaime Wright echoed these thoughts to PureWow. One reminder for a Cancer is that showing off your artistic side can help you feel more like yourself. While Scorpios are remembering their power, they may also experience a glow-up in some way, shape, or form. And that trip recommended for a Pisces will be a good way to decompress.