How Aubrey Plaza Started Her Improv Career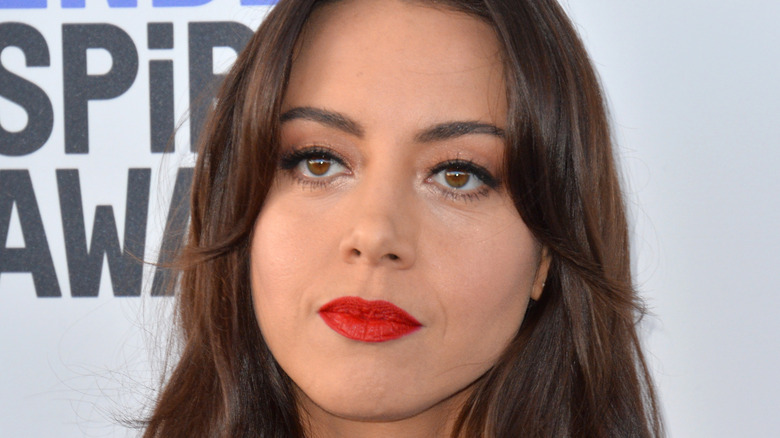 Featureflash Photo Agency/Shutterstock
Having seen Aubrey Plaza inhabit the role of April Ludgate for seven seasons on "Parks and Recreation," the actress has undoubtedly found major success on the small screen. "Parks and Rec" was arguably her breakthrough role, but prior to the hit NBC series, the future "To Do List" star had already appeared in a number of roles on a few TV different shows, per IMDb. These included playing Page on episode of "30 Rock," Stephanie in "Keith Powell Directs a Play," and six episodes of "Mayne Street" as Robin Gibney.
The actress also appeared in a handful of short films, including "Killswitch," "In Love," "Daddy's Little Judge," "Funny People," and "Mystery Team." But for fans of the web series "The Jeannie Tate Show," they'll recognize Plaza as the daughter of the show's titular (and fictional) soccer mom host, who interviewed famous faces in her minivan like Bill Hader, Rob Riggle, and Plaza's future "Parks and Rec" co-star Rashida Jones.
Despite starting her on-screen career with short films, web series, and supporting roles, Plaza was already pretty well-known in the comedy circuit — thanks to her improv.
Aubrey Plaza's work with the Upright Citizens Brigade was a springboard for her career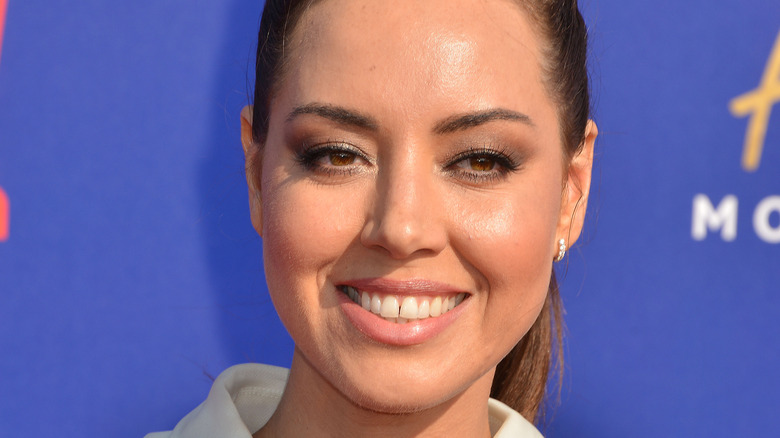 Tsuni-USA/Shutterstock
Like many comedians who've ended up with careers on the small and big screen, Aubrey Plaza was part of a comedy troupe as she made her way in the industry. Her initial interest in comedy came from her mom, who was the first to show her "Saturday Night Live" when Plaza was just a kid, she told The Guardian in 2012. "I became really obsessed with comedy and improv," she explained. "I wanted to be on that show for as long as I could remember." Plaza would later intern for "SNL" in her early 20s, according to NME.
After researching what former cast members had done to get on "SNL," Plaza went to an improv school in Philadelphia before moving to New York to study film at NYU, she told The Guardian. It was here that she joined the renowned Upright Citizens Brigade, which had since relocated to the city after originating in Chicago, per The New Yorker. Plaza had caught a few episodes of their Comedy Central series in the '90s and '00s, and was mesmerized. "Oh my God, who are these people?" she recalled wondering to NME. One of UCB's founding members, Amy Poehler, would obviously end up playing a major part in Plaza's future career — the two would go on to star together on the hugely successful "Parks and Rec."
This time period ended up being a major springboard for Plaza's career. "It was the best time of my life, looking back on it," she gushed to NME.