The Show Aubrey Plaza Couldn't Stop Thinking About During Her Parks And Rec Audition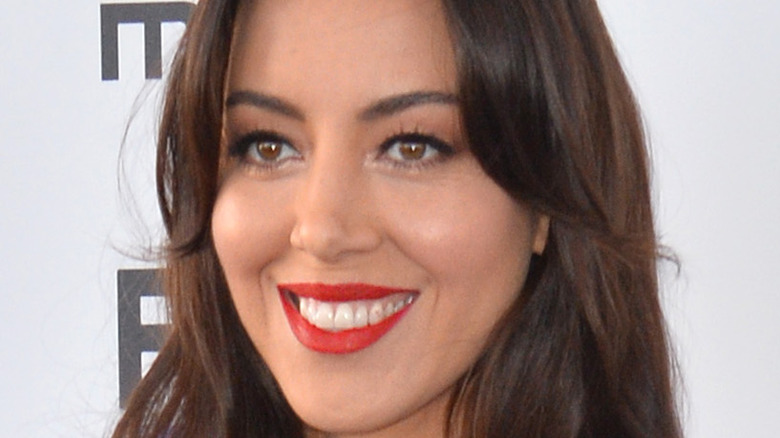 Featureflash Photo Agency/Shutterstock
In the six years it aired on NBC, "Parks and Recreation" became a cultural darling, becoming both a fan and critical favorite. The NBC sitcom brought audiences such iconic lines as the mantra "Treat yo'self," as well as this rule to live by: "We need to remember what's important in life: friends, waffles, work. Or waffles, friends, work. Doesn't matter, but work is third."
While "Parks and Rec" was a vehicle for actress and comedian Amy Poehler, who portrayed the lovable Leslie Knope on the show, it also set the stage for breakout performances from co-stars Nick Offerman, Chris Pratt, and Aubrey Plaza, amongst others.
But long before she was cast as April Ludgate on the beloved sitcom, Plaza dreamed of becoming a cast member on "Saturday Night Live" just as Poehler had done. "I became really obsessed with comedy and improv," Plaza told The Guardian in 2012. "I wanted to be on that show for as long as I could remember." While Plaza came close to her big break on "Saturday Night Live" when she auditioned for the show, ultimately she wasn't selected (though she did intern for the long-running sketch series). Instead, she made her way to Los Angeles, where roles in movies like "Funny People" and "Scott Pilgrim vs. The World" awaited.
Aubrey Plaza fangirled over 'The Office' when auditioning for 'Parks and Rec'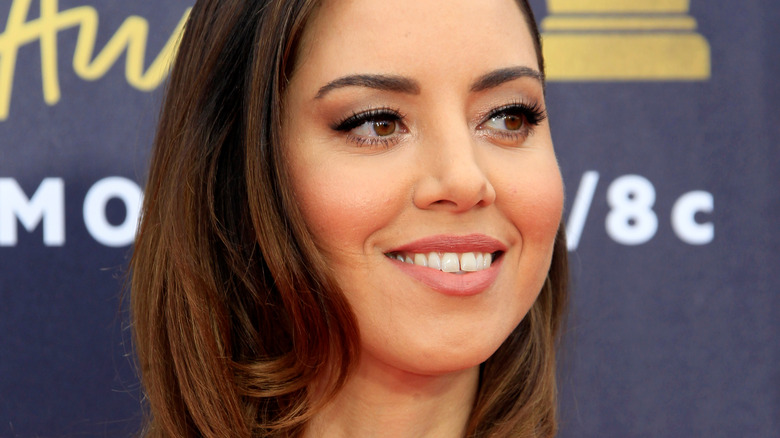 Kathy Hutchins/Shutterstock
In 2009, when Aubrey Plaza was still coming up in the world and starting to book more roles, the biggest show on the air was "The Office." So when it was announced that "Office" writer Michael Schur would be penning his own show, starring Amy Poehler, obviously that was the stuff of countless comedians' dreams. When Schur was looking to cast what would eventually become "Parks and Rec," he held meetings on the set of "The Office." And that's where Plaza auditioned met with him.
"I had literally gotten fired from a waitressing job the week before, and I was struggling not knowing what I was gonna do," the actress later revealed in an interview with "Off Camera." "My meeting was on the set of 'The Office,' so I was psyched to be going to the set." Plaza, clearly a fan of the Steve Carrell hit, couldn't help but fangirl while on set. "The whole time I was in Mike Schur's office I was just looking out in the hallway trying to see who was walking by," Plaza recalled. "'Cause I saw at one point Mindy Kaling walked by and BJ Novak or whatever, and I kept just being like 'Oh my god! People on 'The Office'!"
Even if Plaza's mind was elsewhere, her meeting with Schur clearly went well — not only was she cast on "Parks and Rec," but he created the character of April Ludgate for her.