The Heartbreaking Death Of Ivana Trump's 4th Husband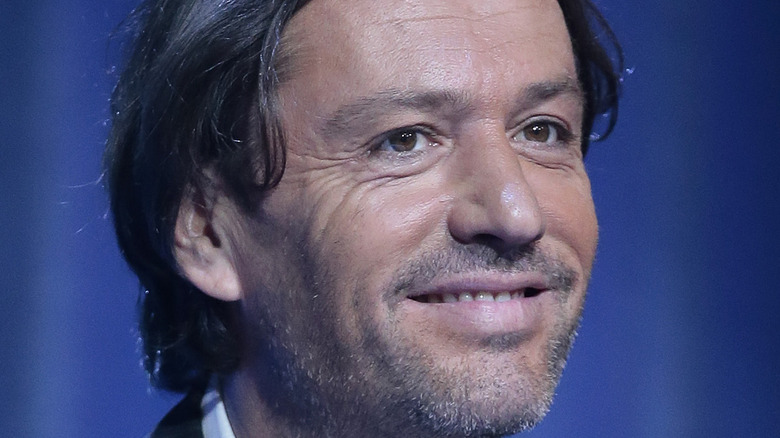 Emilio Andreoli/Getty Images
In shocking news on Friday, outlets across the globe announced the death of Ivana Trump's fourth husband, Rossano Rubicondi. While Trump and Rubicondi have not been married for some time, the news of his passing likely came as a quite a shock. Here's what we know. 
An Italian actor and dancer, Rubicondi was born on March 14, 1972, in Rome, Lazio, Italy, per IMDb. He is best known for his roles in "The Eighteenth Angel" with Rachael Leigh Cook and "The Golden Bowl" alongside Uma Thurman and Kate Beckinsale. Prior to his death, Rubicondi was working towards opening a pizzeria in West Palm Beach, Florida that he was planning to call "Rossano To Go," per Daily Mail. No cause of death was listed, just that he had been suffering from an unnamed illness. Italian news outlet InterNapoli suggested that the illness was melanoma, but that has not been confirmed. 
Italian television reporter Simona Ventura was the first to announce Rubicondi's death on Twitter. "Rossano ... Thanks for the journey we made together, for the good times and the bad, and also the tears and laughter, so many, and everything that we did together. Farewell. RiP," she tweeted on Friday.
Rossano Rubicondi and Ivana Trump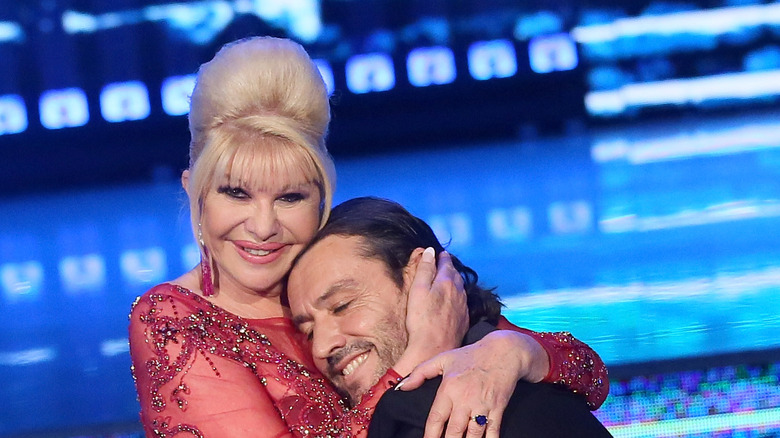 Elisabetta A. Villa/Getty Images
Ivana Trump confirmed the death to People, saying she is "devastated." Her reaction is warranted, considering the two have quite the history. After six years of dating, the two wed in April of 2008. The wedding cost a whopping $3 million and was hosted by her ex-husband, Donald Trump. Ivana's daughter, Ivanka Trump, served as her mother's maid-of-honor. The couple had a long-distance marriage, but one that worked for them — for a while, at least. "It's not a 24-7 marriage, but we're both enjoying it," Ivana told People in 2009. 
The two went on to file for divorce less than a year later, but they remained in an on-again-off-again relationship for some time, per The New York Post. It wasn't until after performing together in the Italian version of "Dancing with the Stars" that Ivana announced that the two were done. "The relationship just ran its course," Ivana told Page Six in 2019, adding that they remained friends. However, it looks like the two may have been on their way back to one another yet again. Italian film director Roberto Alessi told Italian website Corriere della Sere that friends of the two believed Trump and Rossano Rubicondi may have been getting back together. "Lately he got closer to Ivana Trump and many thought they also wanted to remarry," he said, per Daily Mail. 
While they may not have had their chance to remarry, it was surely a comfort to both that they remained close.