What The Queen Is Doing To Recover After Her Health Scare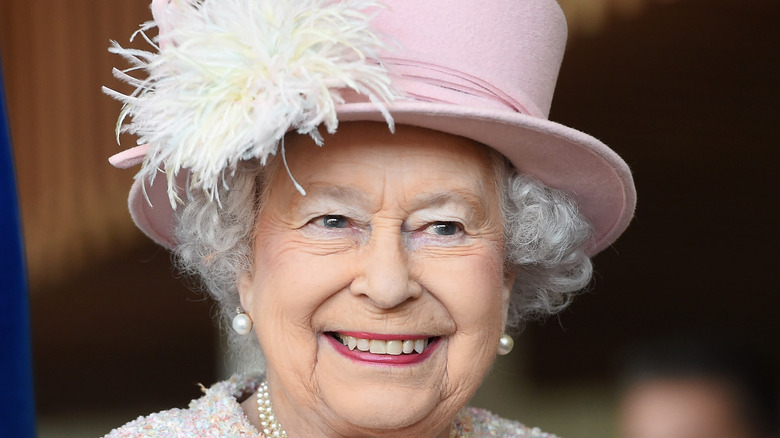 Stuart C. Wilson/Getty Images
Queen Elizabeth II has had quite a few weeks and is now on doctor's orders to rest. While there have been no details released on what exactly is wrong with the Queen, she did spend a night in the hospital for tests in October (via BBC) after being seen in public twice with a walking stick. She also has reportedly been told to stop walking her dogs (via The Daily Mail) and was forced to cancel a trip to Northern Ireland, as well as her appearance at the COP26 climate summit with other world leaders (via CBS News).
The news that the Queen was given medical advice to rest for two more weeks came on October 29. NBC News reported that she was to make no public appearances and instead perform "light, desk-based" thankfully, she has a staff full of courtiers around her to keep her company and help nurse her back to health.
The Queen's longtime loyal servants are there by her side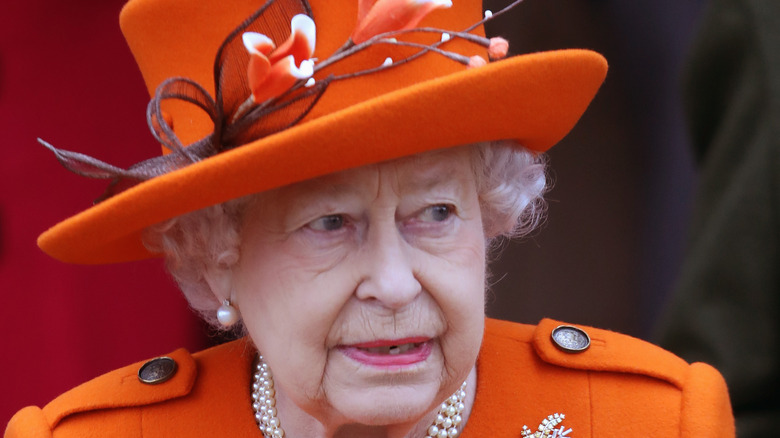 Chris Jackson/Getty Images
Britain's longest reigning monarch has been a busy woman for more than 70 years in her official capacity as Queen, but 2020 and 2021 have been quite taxing. Her grandson, Prince Harry and his wife, Meghan Markle, famously left the royal family behind for California life, and her husband, Prince Philip, passed away in April of 2021 at the age of 99. She continued to keep a busy schedule after Philip's death, but now that she is resting at Windsor Palace, she has her favorite courtier, Paul Whybrew, by her side, as well as her longtime dresser, Angela Kelly, according to The Daily Mail.
Whybrew, who is known as "Tall Paul" due to his 6 foot, 4 inch stature, is also said to be the only person the Queen trusts to touch her jigsaw puzzles, so he and Kelly are there to help keep the Queen busy with hobbies, as well as keep her company as she watches television.
According to The Daily Mail, she is also sticking to a healthy diet and has given up her evening martini, while making sure to get some light exercise to keep her joints working.
The outlet reports that she has received words of good wishes from the British public. "The Queen is very grateful for the loyal support she has received," a palace source said.