Why Lala Kent Felt Disrespected Over Demi Lovato's California Sober Lifestyle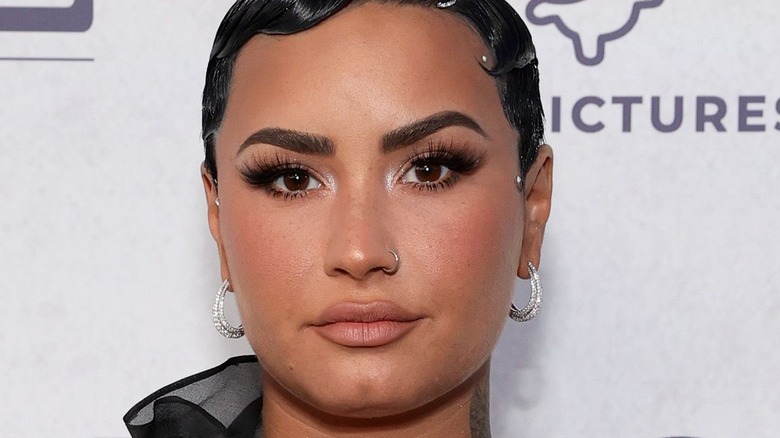 Rich Fury/Getty Images
Demi Lovato is one of the most popular and talented singers of their generation, and ever since they showcased their singing chops on the Disney Channel Original Movie, "Camp Rock," their millions of fans have been watching Lovato's every move. And although Lovato has had a wildly successful career, the 29-year-old singer has also had their fair share of struggles in their personal life, and has been open about their battle with drug and alcohol abuse, as well as disordered eating, in the past. After years of going in and out of treatment for eating disorders and substance abuse, Lovato had seemingly come out on the other side of addiction, celebrating their six year sober anniversary in March 2018 (via Glamour).
However, just a few short months after their six-year sobriety mark, news broke that Lovato had suffered an apparent overdose (via TMZ); Lovato later revealed in their four-part YouTube docuseries, "Demi Lovato: Dancing With The Devil," that they were "5-10 minutes from death" after overdosing on heroin laced with fentanyl (via People).
Lovato also revealed that they are what's considered "California sober." "I know I'm done with the stuff that's going to kill me," Lovato said. "Telling myself that I can never have a drink or smoke marijuana, I feel like that's setting myself up for failure because I am such a black-and-white thinker. I had it drilled into my head for so many years that one drink was equivalent to a crack pipe" (via Self). 
If you or anyone you know is struggling with addiction issues, help is available. Visit the Substance Abuse and Mental Health Services Administration website or contact SAMHSA's National Helpline at 1-800-662-HELP (4357).
If you are struggling with an eating disorder, or know someone who is, help is available. Visit the National Eating Disorders Association website or contact NEDA's Live Helpline at 1-800-931-2237. You can also receive 24/7 Crisis Support via text (send NEDA to 741-741).

Demi Lovato's 'California sober' comments didn't sit well with 'Vanderpump Rules' star Lala Kent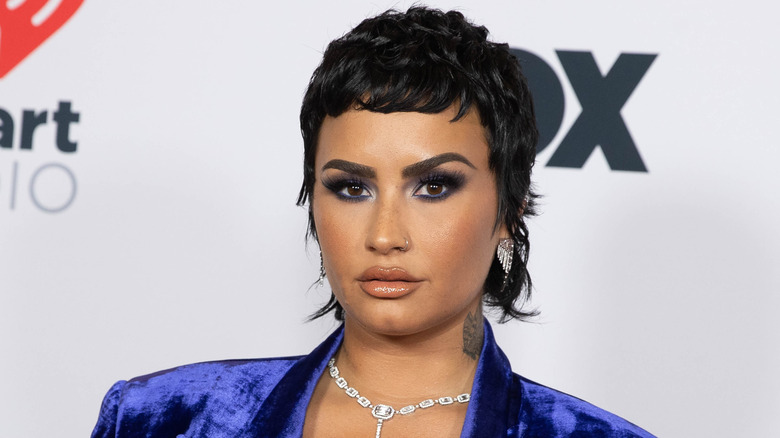 Emma Mcintyre/Getty Images
During an exclusive interview with CBS' Tracy Smith in March, Lovato elaborated on being "California sober," telling Smith, "I think the term that I best identify with is 'California sober.' I really don't feel comfortable explaining the parameters of my recovery to people, because I don't want anyone to look at my parameters of safety and think that's what works for them, because it might not" (via New York Post). The "Cool for the Summer" singer went on to say that abstaining from all substances isn't a one-size-fits-all solution for some recovering addicts, just as partaking in alcohol and marijuana in moderation doesn't work for some either.
Lovato's "California sober" comments particularly didn't sit well with "Vanderpump Rules" star Lala Kent, who recently celebrated three years of sobriety after abusing marijuana and alcohol for years, much of which was documented on the first few seasons she joined the cast of "VPR." During an appearance on "Watch What Happens Live" in October, Bravo patriarch Andy Cohen asked the "Give Them Lala" author what she thought about fellow castmate Raquel Leviss' comments about fiancé James Kennedy — whose own sobriety journey has been documented on "VPR" — identifying as "California sober," just as Lovato does."It's not a real thing. [It's] not a real thing," Kent explained (via People).
Lala Kent didn't hold back about those who call themselves 'California sober'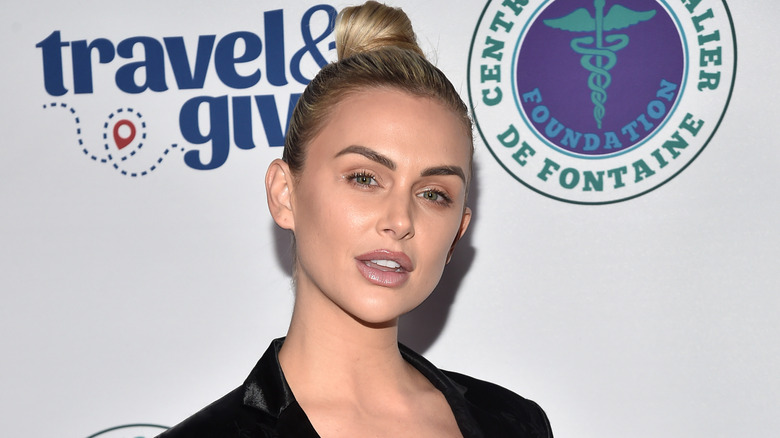 Alberto E. Rodriguez/Getty Images
Lala Kent went on to explain her feelings about those who call themselves "California sober," addressing why the term has never sat right with her. "The term is dry, and I'm obviously in the program. I'm with a lot of incredible men and women who do everything in their power to never pick up any sort of substance," she said (via People). "So to hear someone say, 'I'm California sober,' it doesn't sit right with me. Because I'm a person who only drank and smoked weed and almost lost my entire life. So, I don't like it."
"The smallest amount of anything could potentially — you could fall off the wagon," the "Vanderpump Rules" star continued. "So for me, I just think ... just don't disrespect people who work really hard to never pick up anything and remain in their right frame of mind at all times."
This isn't the first time Kent opened up about her sobriety journey and how hard she's worked to get to where she is today. Kent wrote about her battle with substance abuse in her memoir, "Give Them Lala," and also slammed Demi Lovato's "California sober" approach during a July appearance on"Behind The Velvet Rope with David Yontef," saying, "I've been in rooms with men and women who have given up everything just to not pick up. You're not sober if you're drinking or you're smoking weed. You are not sober" (via Us Weekly).