The Surprising Thing Demi Lovato Is Investigating In Her New Peacock Series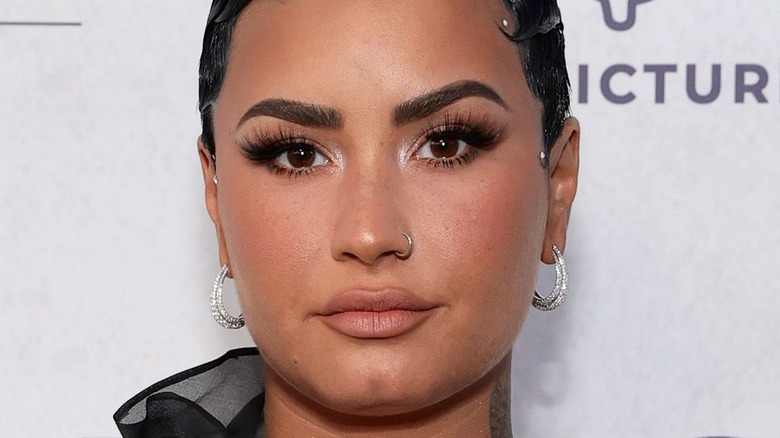 Rich Fury/Getty Images
It's been a whirlwind couple of years for Demi Lovato. In 2020, the former Disney star's roller coaster relationship with "The Young and the Restless" actor Max Ehrich made headlines seemingly every other week, which isn't too shocking, considering they went from dating to engaged to calling off their engagement in a very short span of six months (via Us Weekly). Less than a year later, Lovato's four-part documentary series, "Demi Lovato: Dancing with the Devil," which chronicled the events leading up to the "Cool for the Summer" singer's nearly fatal 2018 overdose and the aftermath of it, premiered on YouTube in March.
"It was a healing experience for me. I was able to tell my story at a time where the world had been quieted, everything had stopped and slowed down, so it gave me time to reflect," Lovato said of the documentary at Deadline's Contenders Television: Documentary + Unscripted event in May (via Deadline). "The healing that did inside of me was so profound and I'm so glad I had that opportunity to do that. It was really difficult though, I will be honest. It wasn't easy, but I knew that someone out there needed to hear what I had to say in my story so that it could help prevent them from possibly going down the same road that I did."
Demi Lovato has a new series coming out, and the subject is truly out of this world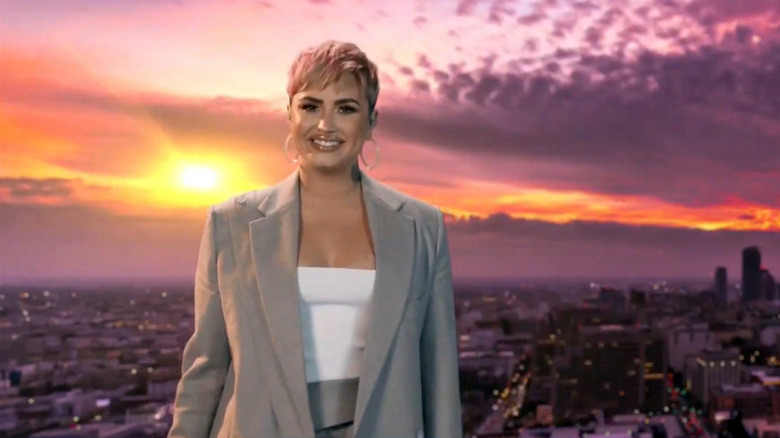 Handout/Getty Images
Per The Hollywood Reporter, the former "Camp Rock" actress will explore UFOs in a brand-new series on Peacock called "Unidentified with Demi Lovato." During the four-part series, Lovato, her best friend Matthew Scott Montgomery — who also appeared in "Dancing with the Devil" — and her older sister, Dallas, will "attempt to uncover the truth about the UFO phenomena." The trio will "consult with experts" and "will investigate recent eyewitness encounters, uncover secret government reports, and conduct tests at known UFO hot spots."
It sounds like Lovato is already a true believer of life outside the realm of Earth, as she reportedly believes that extraterrestrials are "already here" and will also interview "scientists and alien abductees," as well as conduct "her own experiments to initiate those close encounters and make peace with the aliens, and ultimately save ourselves."
Lovato took to Twitter to announce the exciting news on May 11, and fans had mixed reactions about her new UFO endeavor. "Girl what are you doing with your career at this point I can't," one fan wrote, while another, who's clearly excited for the upcoming Peacock series, wrote, "Come on scientist Lovato! We can't wait."