Penn Badgley's Worst On-Screen Kiss Isn't What You Expect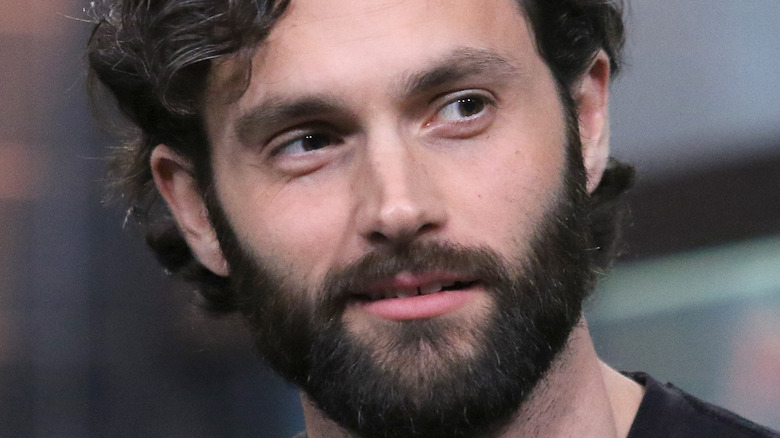 Jim Spellman/Getty Images
Long before Penn Badgley began enjoying the immense fame that came with starring as Joe Goldberg on the global phenomenon "You," he starred on another wildly beloved series (via IMDb). For six long seasons, Badgley played Dan Humphrey — a.k.a. Lonely Boy — on the CW drama "Gossip Girl." 
Throughout his time on the series, Badgley's character embarked on many swoon-worthy romances. From his fiery fling with frenemy Blair Waldorf to his obligatory stint with longtime best friend Vanessa Abrams and his short-term situationship with Olivia Burke, Dan had his fair share of romantic connections. However, his most meaningful relationship of all was with his dream girl Serena Van Der Woodsen.
Dan and Serena date each other on and off until they ultimately get married at the end of the show. Throughout their lengthy relationship, the pair share many memorable embraces. While Dan was almost always happy to kiss Serena, Badgley didn't always enjoy smooching the character's real-life counterpart (via Showbiz CheatSheet).
Penn Badgley had his ups and downs with ex-girlfriend Blake Lively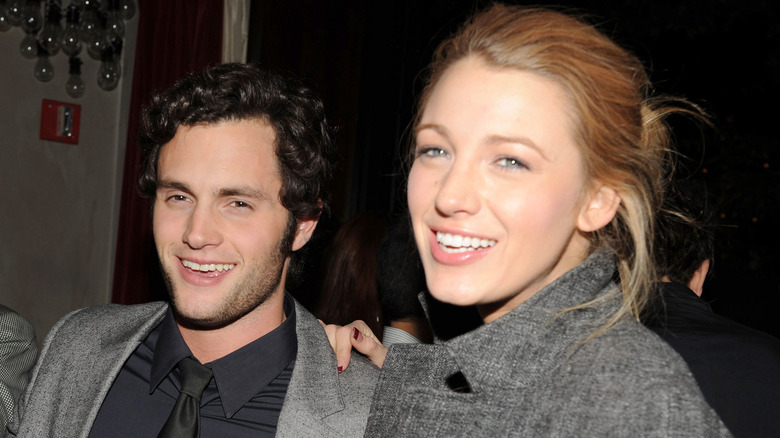 Bryan Bedder/Getty Images
Penn Badgley and Blake Lively began dating while filming "Gossip Girl" in 2007 and they stuck it out until 2010 (via Elite Daily). Much like Dan and Serena remained in each other's lives post-split, Badgley and Lively were forced to run in the same circle after their relationship ran its course. The pair even managed to hide their breakup from the series' cast for many months. "Gossip Girl" executive producer Joshua Safran recalled, "I don't even know how they did it. They kept it from everybody which is a testament to how good they are as actors. Because they did not want their personal drama to relate to the show."
Despite maintaining extreme professionalism in the aftermath of their breakup, Badgley confessed on "Watch What Happens Live With Andy Cohen" that things weren't exactly picture-perfect. When asked which cast member he liked kissing the most and the least on screen, the "Easy A" star said Blake Lively — for both (via Bravo TV). 
Badgley explained, "I'd say best... I'll say it was Blake, because we actually had a relationship at the time." Discussing his worst kiss, he said, "Maybe Blake after we broke up. We should both pat ourselves on the back because anything is complicated in that way... and we handled it." Regardless of how tough their real-life relationship may have been at times, Badgley and Lively consistently delivered amazing performances on "Gossip Girl."