Huma Abedin Shares Startling Confession About The Anthony Weiner Scandal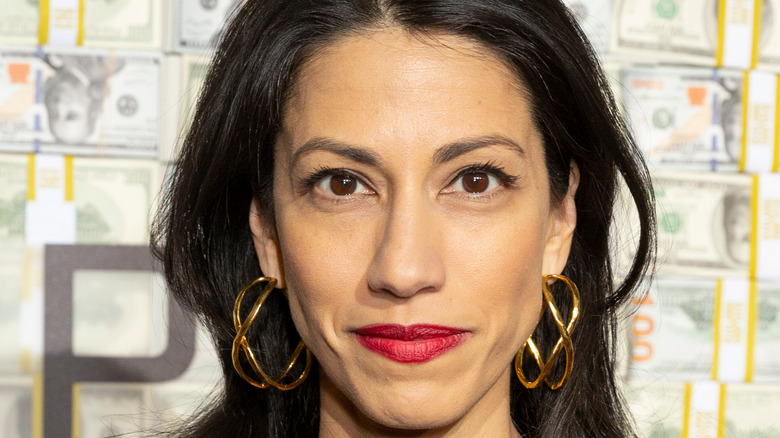 lev radin/Shutterstock
Huma Abedin is revealing all in her new book, "Both/And: A Life in Many Worlds," including details about her tumultuous marriage to former U.S. Representative Anthony Weiner. The two met while Abedin was working for Hillary Clinton, and married in July 2010 in a ceremony performed by former President Bill Clinton. Just one year later, however, a photograph of a man in his underpants was posted on Weiner's Twitter account. While he originally claimed his account was "hacked," Weiner eventually admitted the photo was jokingly meant to be sent as a direct message (per The Washington Post). 
Abedin was already pregnant with the couple's son, Jordan, when the first scandal hit. Six months before the birth, Weiner resigned from Congress, but it appeared that he and Abedin were trying to work things out. "At the time, we were very early in our marriage, but it was an old friendship," she said in a New York Times interview. "He was my best friend. In addition to that, I loved him. There was a deep love there, but it was coupled with a tremendous feeling of betrayal. It took a lot of work, both mentally and in the way we engage with each other, for me to get to a place where I said: 'O.K., I'm in. I'm staying in this marriage.'"
But Weiner's sexting scandals continued — even during his campaign to become the mayor of New York City — and in August 2016 Abedin announced that they were separating.
Huma Abedin's anger towards her ex nearly ended her life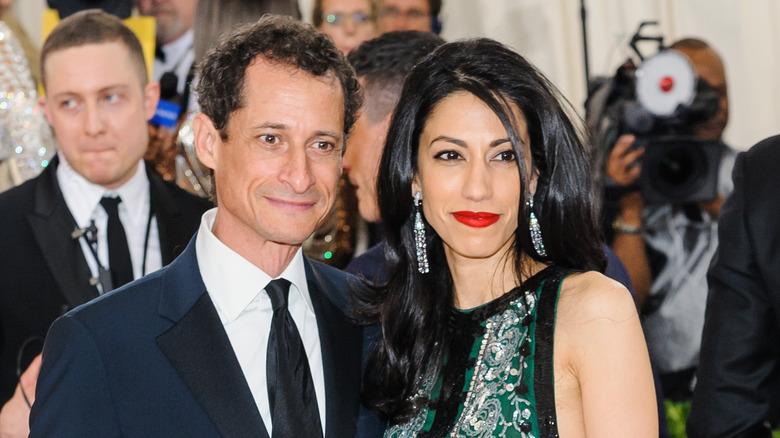 Sky Cinema/Shutterstock
While Huma Abedin tried to make her marriage to Anthony Weiner work, his continued sex scandals forced her to finally end her marriage. In an interview to promote her book, Abedin admits that the anger she felt towards her now ex-husband "almost killed" her. Although she forgave the initial scandal in 2011, others emerged, including one during Weiner's campaign for New York City mayor in 2013. "My world exploded again in the most unexpected, shocking, humiliating, horrible way," she said on "CBS Sunday Morning," adding, "We crossed a threshold. It was just surviving at that point."
And when one of his scandals came out near the end of the 2016 presidential election when Abedin was working for candidate Hillary Clinton, Abedin recalled writing in her notebook, "I don't know how I'm going to survive this. Help me God." She filed for divorce the same day and is now focused on Jordan, her son with Weiner.  
"We're co-parenting," she explained, "and I learned the full truth. I processed it, and I've moved on and I wish him well." As for any hard feelings she has towards her ex, Abedin has learned to let it go. "I can't live in that space anymore. I tried that," she said. "It almost killed me."