The Real Reason Nina Dobrev Changed Her Name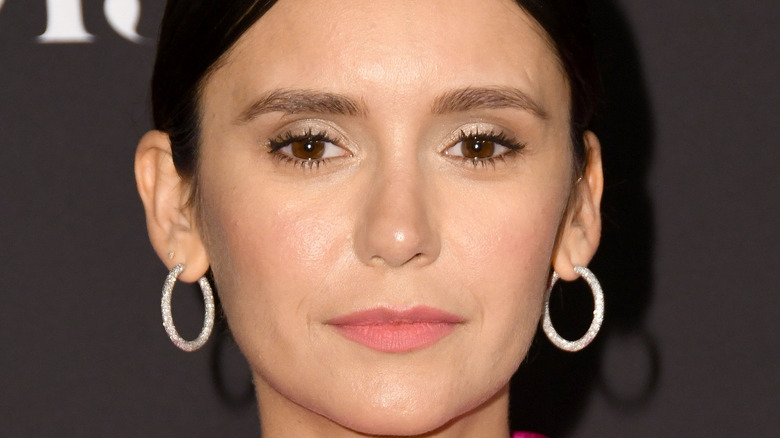 Quinn Jeffrey/Shutterstock
When you're watching your favorite show, you usually become completely entangled in the lives of the characters on-screen. Will the main characters end up together? Are they going to solve all their problems before graduating high school? Is the nice guy going to get the girl? 
Eventually, you find yourself becoming enamored with the actors who depict these beloved characters, as is the natural progression of fandom. This breeds an entirely new concept of attachment, as you follow the actors on social media, wait breathlessly for their red carpet arrivals at every award show, and generally try to learn everything you can about them.
This is why it's totally strange when you find out that your favorite actor or actress has changed their name before making it big. It happened to many of us when we became enthralled with "The Vampire Diaries," and by extension, Nina Dobrev, who played main character Elena Gilbert. Dobrev is an amazing actress, a constant source for fashion and beauty inspiration, and someone who fooled us into thinking she was using her real name and not a stage name for her performances (via InStyle). Though she didn't pull a total change, like Lana Del Rey or Jamie Foxx, Dobrev did shorten her moniker from its original version.
Nina Dobrev, originally born Nikolina Konstantinova Dobreva, decided to change her name for one specific reason (via TheThings).
Nina Dobrev shortened her name from its original Bulgarian spelling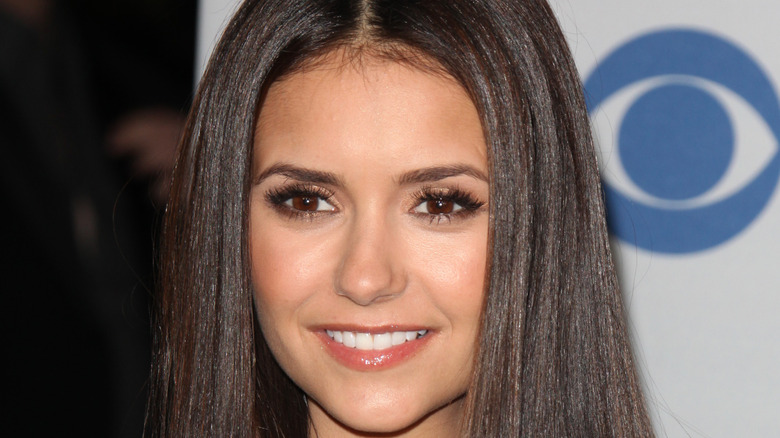 Kathy Hutchins/Shutterstock
If you didn't already know, Nina Dobrev was born Nikolina Konstantinova Dobreva in Sofia, Bulgaria (via Yahoo!). The actress decided to change her name when she began acting because she thought Nina Dobrev would be easier for fans to remember and pronounce (via More). We think her Bulgarian name is beautiful, but many celebrities choose to adapt their names to make it easier to get parts in a variety of productions. As People notes, some actors and actresses choose sentimental nicknames, whereas others take Dobrev's approach and slightly change their existing names.
Even though Dobrev decided to step away from her traditional name to adopt a more common moniker, she's still closely tied to her Bulgarian roots. For Vanity Fair, she filmed a video in which she uses Bulgarian slang terms and describes what each of them means. She also speaks Bulgarian during many of her talk show appearances. In 2015, Dobrev was a guest on "The Late-Late Show With James Corden," where she recited lyrics to "Bump N' Grind" in her native language (via YouTube).
Dobrev is also fluent in Russian and French, in addition to Bulgarian and English (via EconoTimes). Is there anything she can't do?