The Real Reason Scheana Shay And Brock Davies Signed A Prenup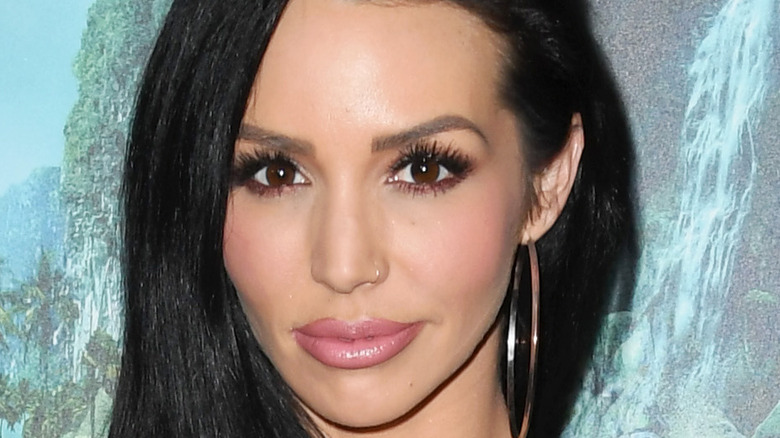 Jon Kopaloff/Getty Images
"Vanderpump Rules" fans have watched Scheana Shay struggle to find the right partner for years now, from her devastating divorce from longtime love Michael Shay to unsuccessful stints with co-star Adam Spott, soap actor Rob Valletta — whose skills included putting up a TV in less than seven minutes, per Bustle — and reality star Robby Hayes (via Us Weekly). Even though she's always impressively all-in when it comes to relationships, the Bravolebrity just couldn't seem to find a man who was on her wavelength. 
So fans were thrilled when, in July 2021, Shay confirmed her engagement to Brock Davies, her relatively new boyfriend and the father of Shay's daughter, Summer Moon. The couple confirmed the happy news in a splashy photo spread in People, with both parties gushing about how thrilled they were to have found each other. 
During Season 9 of "Vanderpump Rules," fans have gotten some insight into the little family's home life, too. Clearly, Shay intends for this marriage to go the distance, hence her decision to get a prenup.
Scheana Shay learned about divorce the hard way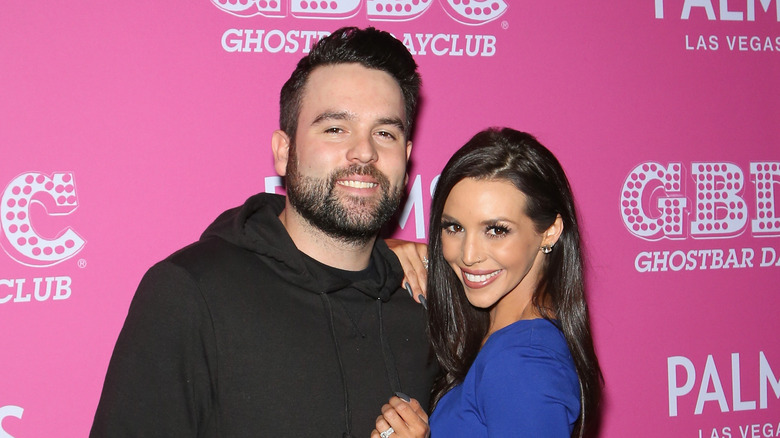 Gabe Ginsberg/Getty Images
Scheana Shay learned the hard way what can happen if a couple opts not to sign a prenuptial agreement. Back in 2017, she revealed during an appearance on "The Tomorrow Show With Keven Undergaro" that ex-husband Mike Shay had received a settlement of $50,000 under their divorce decree. 
"It was very amicable and as much as I didn't want to give $50,000 to a person with a drug problem, he deserved it for just being a part of the show for so long and my life and my story," she said, per E! News. "I'm like, look, I'm not trying to like cut you out and leave you high and dry so here's how much we have is that okay and he agreed."
The couple filed for divorce in November 2016 after less than two years of marriage. Scheana previously admitted to the outlet that she'd never considered divorce as an option "because I took our vows very seriously," she said. They were the best of friends, and, as far as the "Vanderpump Rules" star was concerned, she and Mike could get through anything together. Unfortunately, that didn't turn out to be the case. 
Scheana Shay wants to be smarter this time around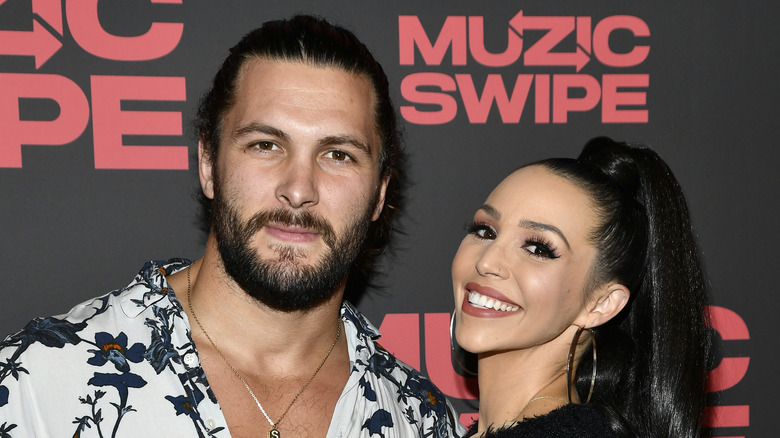 Michael Tullberg/Getty Images
Although Scheana Shay hopes her marriage to baby daddy Brock Davies will last forever, as she explained during an episode of her "Scheananigans" podcast (via People), "This time around ... I wanted to be smart about it." The happy couple has been discussing tying the knot ever since they welcomed daughter Summer Moon, especially since "we had a bassinet that said 'Baby Shay' for five days in the hospital with a baby girl whose name is not 'Baby Shay,'" she said. 
The couple actually signed a prenuptial agreement prior to Davies even proposing. According to Bravo's Daily Dish, the rugby player explained during an appearance on his fiancé's podcast: "Just to be very clear, I get zero." Davies elaborated, "We get what we earned, we keep what we earned, and we put it into a group account moving forward, just in case anyone had any ideas."
Shay has no idea what kind of wedding she wants the second time around, but one thing's for sure — the sooner she can change her name, the better.