The Truth About Jimmy Fallon And David Letterman's Relationship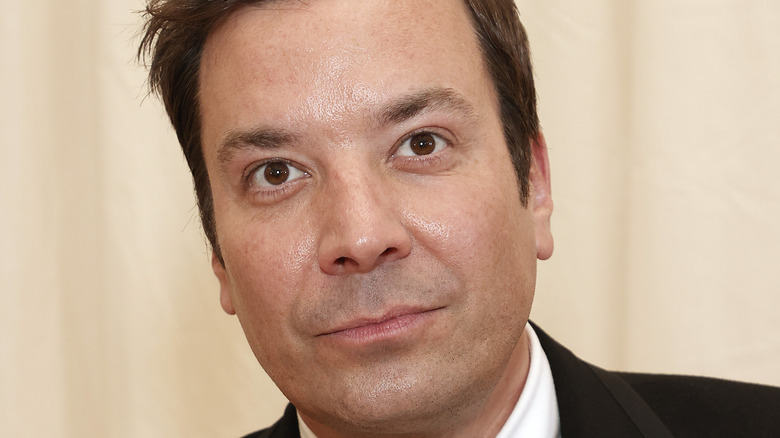 Arturo Holmes/mg21/Getty Images
It's no secret that David Letterman and Jay Leno weren't the best of friends when Letterman hosted "The Late Show With David Letterman" on CBS and Leno hosted "The Tonight Show With Jay Leno" on NBC. Yes, they were time-slot rivals in the late-night comedy game, but Letterman also wanted Leno's job when it first became available. 
Johnny Carson announced his retirement from his "Tonight Show" duties in 1992, and Letterman thought he would get the hosting slot. When it went to Leno, he was shocked and defected to CBS to star in his own show. But how does Letterman feel about the current "Tonight Show" host, Jimmy Fallon?
Fallon has been hosting "The Tonight Show" since 2014, after Leno left the late-night gabfest for the second time (via Biography), and he has his own feelings about Letterman that go back years — to when he was still a regular on "Saturday Night Live."
David Letterman has taken a few jabs at Jimmy Fallon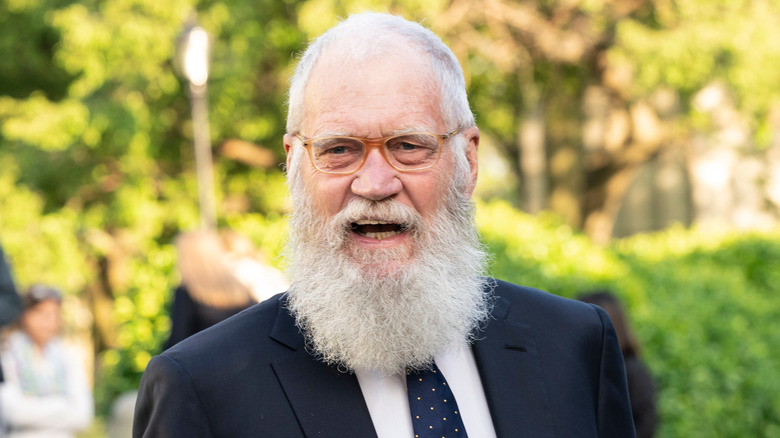 lev radin/Shutterstock
David Letterman left his "Late Show" duties in 2015, but that doesn't mean he's remained quiet. He had his own Netflix talk show and occasionally appears on other shows and gives interviews. 
One such interview in October 2016 found Letterman criticizing Jimmy Fallon for how he handled his own on-air interview with Donald Trump not long before the 2016 presidential election. Letterman offered his opinion on Fallon's interview skills at The New Yorker Festival, hosted by The New Yorker editor Susan Morrison. 
"I would have gone right after him," Letterman said (via Deadline). "I've known Donald Trump for years ... I would have felt confident and completely comfortable saying, 'What the hell is wrong with you? You need an appointment. Get yourself some therapy, get yourself a goddamn bag of, of ... get a prescription.'"
When Letterman appeared on the other Jimmy's show, "Jimmy Kimmel Live," he got a dig in at Fallon once again — but in a backhanded way (via YouTube). "By the way, for the purpose of this conversation, I have nothing but the highest regard for all of the talk show men and women, even Jimmy Fallon," Letterman said. "I'll include him."
Jimmy Fallon admits that David Letterman inspired him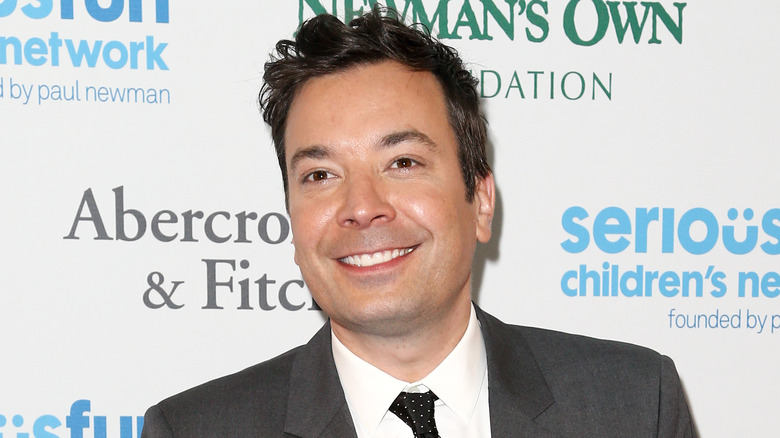 Debby Wong/Shutterstock
Jimmy Fallon's feelings for David Letterman may be a little more gracious. When the COVID-19 pandemic began, Fallon recalled another tumultuous time in American life when Letterman reminded him and the country that it was OK to laugh. 
It was right after 9/11, and Fallon was a regular "Saturday Night Live" cast member. During a virtual interview with Howard Stern, Fallon recalled how Letterman inspired him and others. "I remember watching Letterman," he said. "He was out there doing the show. We didn't know what to do, can we laugh or do anything?"
After Letterman returned with new shows on Sept. 29, 2001, and paid tribute to first responders on stage, he also told Americans it was fine to laugh, according to Entertainment Weekly. When COVID-19 began taking American lives en masse and shut down the world, Fallon recalled Letterman's words of encouragement for the country.
"'There's only one requirement in all of us and that is to be courageous,'" Fallon said, paraphrasing Letterman for Stern. "He's like, 'Courage defines all human behavior.' Then he said, 'And I've been around long enough and I think pretending to be courageous is just as good as the real thing.'"
That's when Fallon decided he would do "The Tonight Show" from home, inspiring other talk show hosts to do the same while helping people get through the pandemic with humor.