Why Kristy Swanson's COVID-19 Diagnosis Has Twitter In A Tizzy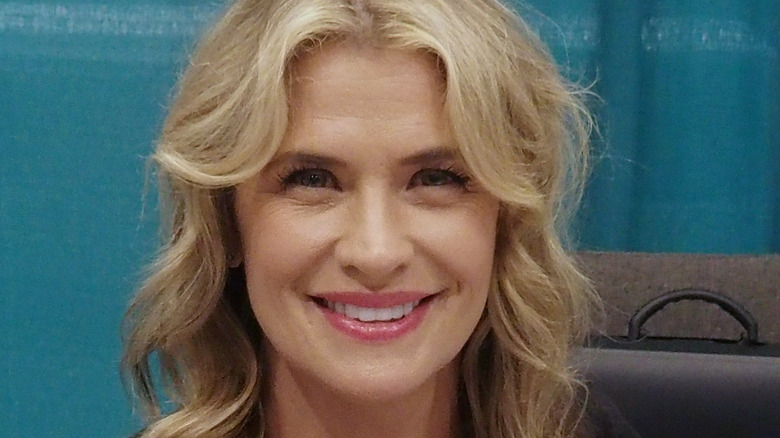 Bobby Bank/Getty Images
On Monday, "Buffy the Vampire Slayer" actress Kristy Swanson revealed that she had been rushed to the hospital over the weekend due to COVID-19-related pneumonia. In a series of tweets, Swanson relayed the seriousness of her pneumonia diagnosis to her followers. "Prayers for me please," Swanson shared in a Twitter thread. "Yesterday I took an ambulance ride to the hospital. I'm still here with pneumonia, I'm on oxygen etc, all [Covid] related of course. I'm in good spirits and in great hands ... I was just at the tail end of my Covid diagnosis when it jumped into my lungs. So they are treating me with Baricitinib [and] blood thinners so I don't clot."
Those who hadn't been keeping up with Swanson's latest ventures were likely to have been at least a bit surprised by the response that she received upon revealing her health issues. Her famous friends, like her "Pretty in Pink" co-star, Jon Cryer, wished her well, others were not so kind (via Yahoo). "Kristy Swanson is an anti-vaxxer and is now in the hospital ... taking up space that a person who believes in science could be using. How about that?" one user tweeted. Other tweets contained digs about Swanson's portrayal of Buffy the Vampire Slayer versus that of Sarah Michelle Gellar's portrayal of the famous character. "I would reply and wish her well, but she blocked me when I called her 'Rough Draft Buffy,'" another Twitter user said.
This is why Twitter is angry with Swanson amid the news of her COVID-19 diagnosis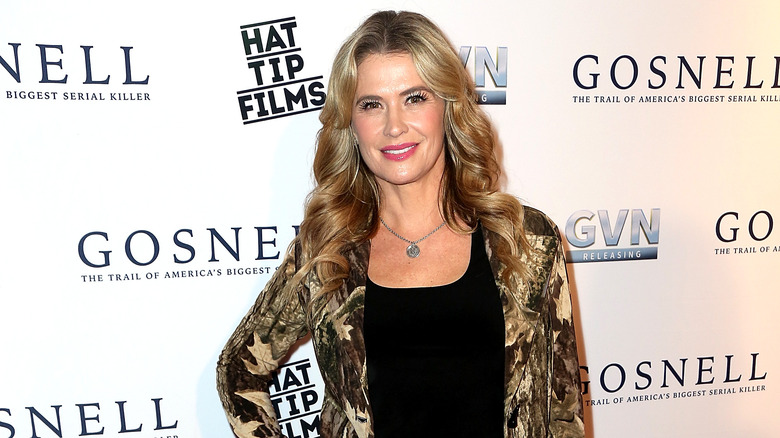 Maury Phillips/Getty Images
Just one quick look through Kristy Swanson's Twitter page will tell you at least one thing — she is a big fan of former President Donald Trump. In fact, at the very top of her Twitter profile is a pinned photo of herself posing next to Trump in the Oval Office. According to The Hill, Swanson even worked on a stage play based on the texts exchanged between former FBI agent Peter Strzok and lawyer Lisa Page that contained negative opinions about Trump.
Throughout the COVID-19 pandemic, Swanson has been accused of spreading COVID-19 misinformation on Twitter. According to Yahoo! News, Swanson has promoted conspiracy theories and anti-mask and anti-vaccine content. "Oh I see, so it behaves just like the flu," Swanson tweeted in September. "Every year a new flew strain arises [and] a new vaccine comes out for it, if you want to get one. That's exactly what this whole thing is, except this time they want to mandate vaccines so they can make mo-money."
Despite her promotion of anti-vaccine content, it is unknown if Swanson is vaccinated against the coronavirus. In response to one headline posted on Twitter that referred to her as "anti-vax," Swanson replied, "I have NEVER said I am anti-vax," according to People.