Why Kristen Stewart Thinks Princess Diana Only Showed Her True Self Around These Royals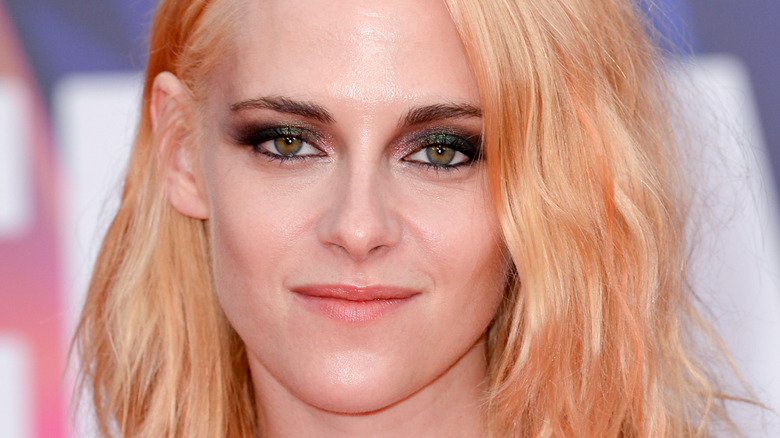 Eamonn M. Mccormack/Getty Images
Actress Kristen Stewart is gaining global attention for her portrayal of Princess Diana in the upcoming film "Spencer." The former "Twilight Saga" star dove into the life of the iconic royal family member to play the part, and stepping into Diana's shoes was no easy task for her, per ABC News. "There are some people that are endowed with an undeniable penetrating energy," Stewart said of Diana. "I think the really sad thing about her is that she — as normal and sort of casual and disarming her air is immediately — she also felt so isolated and so lonely. She made everyone else feel accompanied and bolstered by this beautiful sort of light and all she wanted was to just have it back."
Stewart went on to reveal that she felt that Diana just wanted someone to connect with. "The idea of somebody being so desperate for connection and somebody who is able to make other people feel so good, feeling so bad on the inside and being so generous with her energy — I just think we haven't had that many of those people throughout history," the star stated. "She really sticks out as a sparkly house on fire."
Recently, Stewart elaborated on playing Diana again. This time she revealed that she believes there were only two people that ever really saw the princess' true self.
Kristen Stewart reveals Diana's important bond with her sons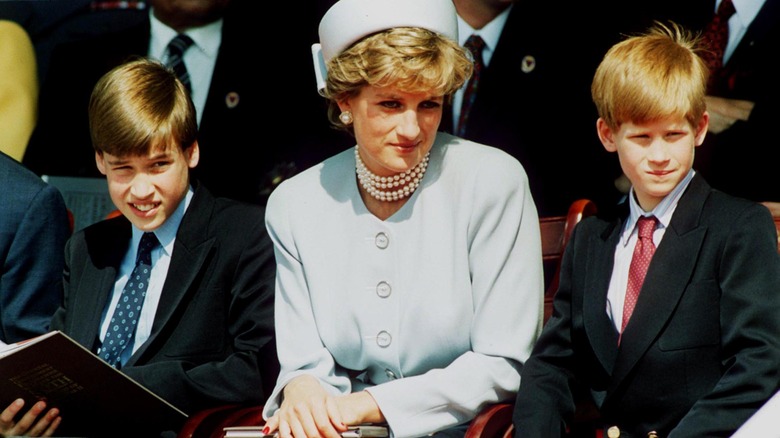 Anwar Hussein/Getty Images
Entertainment Tonight reports that Kristen Stewart took her role as Princess Diana in "Spencer" very seriously. The actress dived deep into the life of the royal and examined her relationship with her two sons, Prince William and Prince Harry, as well. "The whole thing about watching her, within that space when her children are close to her, it's a nucleus. It's a three-headed animal, sort of an unstoppable beast," Stewart told the outlet. "You don't want to mess with moms, you just don't do that. I think [Diana] feels so embodied and so unconditionally herself when she is with her kids. In all of the research, that I was like, 'Man, that is what we are protecting here.'"
Of course, Stewart admits that she doesn't fully understand what it's like to be a mother. However, that didn't hold her back while portraying Diana on the big screen. "I mean, I'm a kid of a parent. I do know what it feels like, that exchange. I can't say with certainty that I know what it feels like to be a mother. But I have, you know, I have all the natural feelings. I am human," she said.
According to Variety, Stewart is already gaining Oscar buzz for her performance in the Spencer, which hits theaters on November 5. Meanwhile, fans couldn't be more excited to see the film.