Jennifer Garner Swears By This Neutrogena Body Oil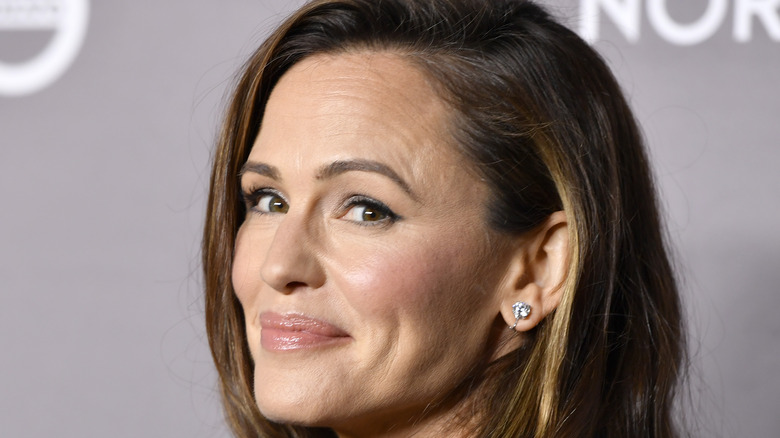 Frazer Harrison/Getty Images
We may receive a commission on purchases made from links.
Jennifer Garner is the ultimate girl next door: an actor, mother, and social media favorite who we want to be and befriend in equal measure. In stark contrast to many other high-profile Hollywood women, Garner cultivates a relatively normal, down-to-earth vibe even when she's fully glammed up on the red carpet. The "13 Going on 30" star is also aging like a fine wine thanks in large part to her no-nonsense skincare routine. Garner even extolled the virtues of everyday sunscreen wear in a chat with Hello Giggles. 
Likewise, these days, Garner is "much better about eye cream" and "much more likely to put a serum on under a cream going out into the day." The actor doesn't neglect her neck either, since it's an important part of putting her best face forward. It's always nice to learn that someone who's famous and beautiful is putting effort into looking good, rather than simply being gifted perfect skin alongside everything else. 
Thankfully, Garner is more than willing to share her favorite products, including this affordable little beauty. 
Jennifer Garner has been a Neutrogena fan for a long time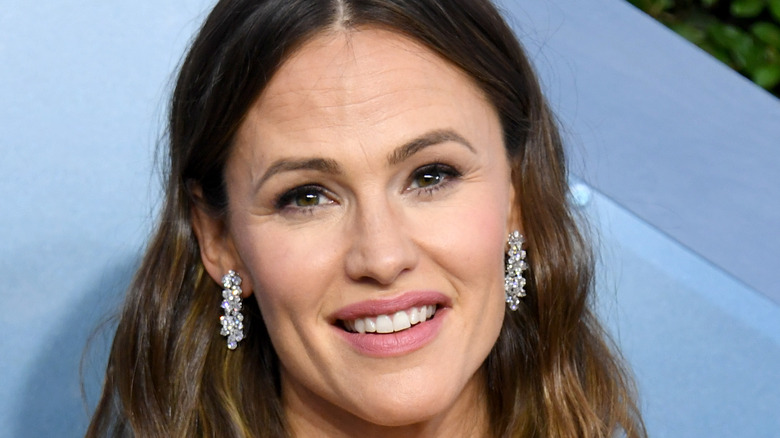 Jon Kopaloff/Getty Images
In a chat with Prevention, actor Jennifer Garner shouted out Neutrogena's Lightweight Body Oil as one of the key products she can't live without. "I would never be able to get by without my sesame body oil," Garner admitted. "I love the smell of it, I love that it's clean. It's such a light fragrance and such a light oil." The stunning star has actually been using this particular oil since she was in her late teens/early twenties, gushing, "It just feels like me." You can pick some up yourself for $32.04 from Amazon. The actor is a long-time Neutrogena ambassador, per Glamour, and she uses several of their products as part of her daily skincare routine. 
Garner has learned plenty about the basics from dermatologist Dr. Doris Day, too, noting, "She told me you should almost have a tackiness to your skin after you apply a product. ...I think that's really smart." Garner religiously applies products with just her hands, and she's learned over the years what works best for her personally, opining, "I've been with [Neutrogena] for all these product lines, as new technology has emerged, and there's nothing like retinol."
Meanwhile, when it comes to oil for her face, specifically, the beloved star pointed to their Rapid Wrinkle Repair Face Oil Retinol Serum, which is just $13.57 on Amazon (list price $24.97).