The Affordable Anti-Wrinkle Oil That Jennifer Garner Swears By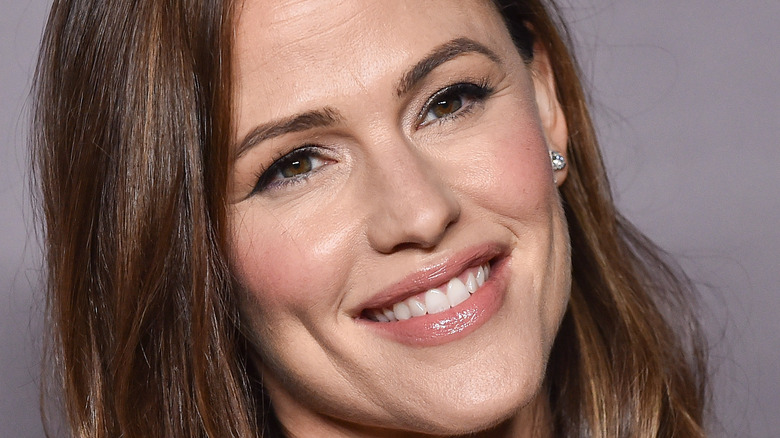 Shutterstock
We may receive a commission on purchases made from links.
Jennifer Garner is a true Hollywood stalwart, with her breakout role as the lead of hit TV series "Alias" all the way back in 2001. In the decades since, the busy working mother of three has made her mark on rom-coms ("13 Going on 30"), superhero fare ("Elektra") and dramedy ("Juno"), alongside essentially every other genre you can imagine. Garner has also cultivated a "nice girl" persona, per The Hollywood Reporter, which makes sense, given the characters she portrays and her ever-present smile.
As director Jason Reitman opined, "She cares about her family, she cares about acting, she cares about dancing, she cares about cooking — she unabashedly cares." Garner cares about her beauty routine too, which is obvious considering she barely seems to have aged a day since "Alias." However, in keeping with her down-to-earth persona, the "13 Going on 30" star doesn't break the bank when it comes to her favorite products. In fact, her go-to anti-wrinkle oil is a drugstore favorite we can all easily afford.
The beloved actress is all about retinol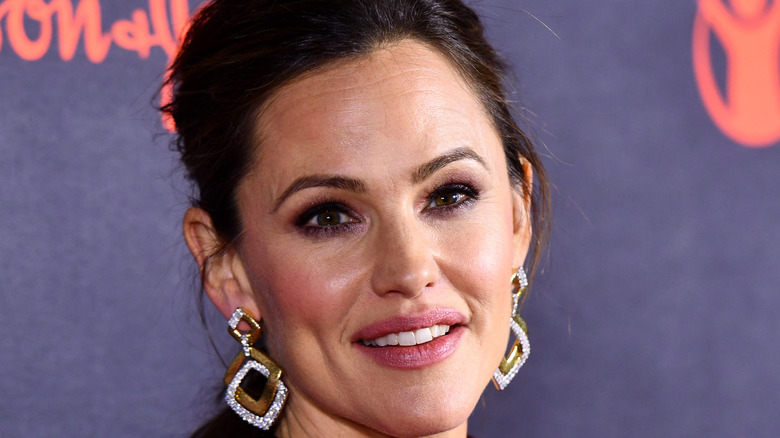 Noam Galai/Getty Images
Jennifer Garner's most beloved role found her playing a 13-year-old girl in the body of a woman more than twice her age, and completely pulling it off in the process. In reality, though, the actress still looks like she could pass for 30. Rather than simply relying on good genes (though she clearly has those too), Garner revealed to Glamour that she opts for drugstore staple Neutrogena Rapid Wrinkle Repair Retinol Oil "because it's hydrating." (You can pick up a pot for just $20.43 from Amazon!) Key ingredient retinol promises to minimize fine lines and wrinkles after as little as seven days of use and, judging by Garner's face, it totally works. 
The actress has been a Neutrogena brand ambassador for over a decade, according to Glamour, so her loyalty to their products makes sense. "I've been with them for all these product lines, as new technology has emerged, and there's nothing like retinol," she enthused, adding, "My skin is very happy." When it comes to tackling the aging process in general, however, Garner got some brilliant advice from her mother — simply don't look in the mirror too often. As the "Alias" breakout explained, "Just care less, be grateful that you're getting older, and use the time you have to be leaving the world a little bit better instead of staring at yourself in the mirror and worrying."