Why Donald Trump's Claim About The Virginia Election Has Twitter In A Tizzy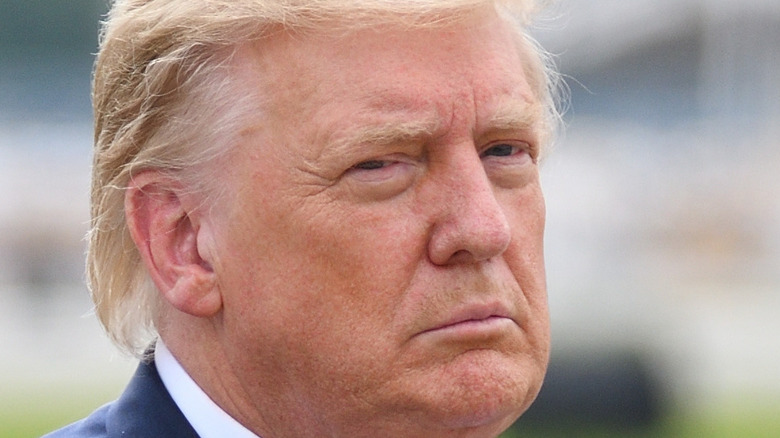 Evan El-Amin/Shutterstock
While conservative and right-wing GOP supporters are celebrating Glenn Youngkin's victory over Terry McAuliffe as Virginia governor, no one cheered louder than former President Donald Trump, who issued a statement crediting his base for the new governor-elect's victory. "Without you, he would not have been close to winning," he said in his press statement. "The MAGA movement is bigger and stronger than ever before ... Thank you to the people of the Commonwealth of Virginia and most particularly, to our incredible MAGA voters" (via Twitter).
Other former Trump administration officials also celebrated Youngkin's win, with Kayleigh McEnany tweeting: "I cannot wait for 2022. But mostly, I cannot wait for 2024. Sleepy Joe has got to go!" Donald Trump Jr. also had a dire warning for President Joe Biden and his administration, saying: "When Biden wakes up tomorrow afternoon, somebody's gonna have to tell him he's now officially presiding over the collapse of the Democrat party."
But it didn't seem like everyone within the GOP was on board with Trump's assessment, which is that a MAGA drive helped propel Youngkin, who has a background in private equity, to victory. Insider pointed out that at no time did Youngkin campaign with Trump, and even though the former president endorsed him and took part in a telerally to support him, Youngkin was conspicuous by his absence. 
Youngkin's victory is a good sign for GOP's never Trumpers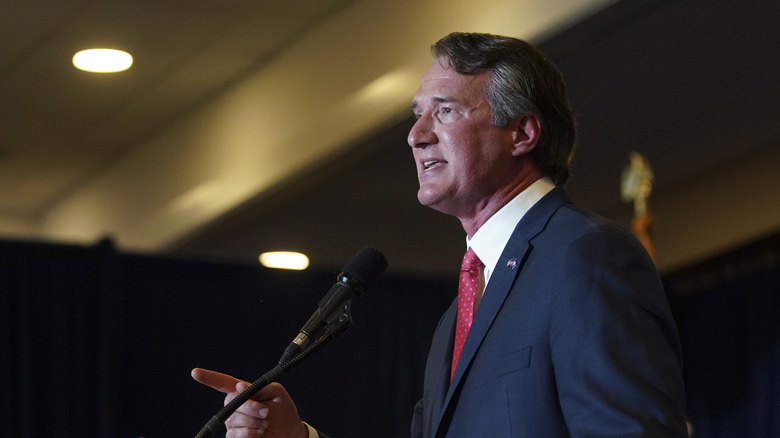 Bloomberg/Getty Images
Prominent Never Trumpers within the GOP also took pains to point out that Youngkin's victory couldn't be seen as a Trump victory. Lincoln Project Co-founder Rick Wilson went after the Trumps, saying: "Let's face it. @GlennYoungkin banned Donald Trump from coming to VA. Besides, Youngkin is richer than Trump. Thinner than Trump. Better looking than Trump. He doesn't need Trump." Former GOP House representative Joe Walsh also took aim at the former president, tweeting "Youngkin won because he pretty much kept Trump locked up in an attic. That won't be easy for Republicans to do in 2022, and it most certainly won't be easy for Republicans to do in 2024 when Trump is their nominee." Trump administration deep throat Miles Taylor also tweaked Trump by saying: "I wonder how Trump feels about Youngkin not mentioning him once in his victory speech. For the GOP to win, they're learning they must lose Trump."
But among the Democrats there was just disappointment and anger over the losses the party faced at the local and state levels. As Mary Trump tweeted: "We need to get angry ... And CHANNEL our anger." And as another Democratic supporter pointed out: "First of all, Dems (Senate and DNC) DO need REAL TRUE EFFECTIVE EFFICIENT leaders. Also, this Admin DOES need to hold the previous Admin accountable for chaotic 2017-2021, incl. Jan. 6th. Till then, Dems are serving GOP with 2022 Congress + 2024 White House on a golden tray."