Is This Really How Meghan Markle's Dad Feels About Prince Harry?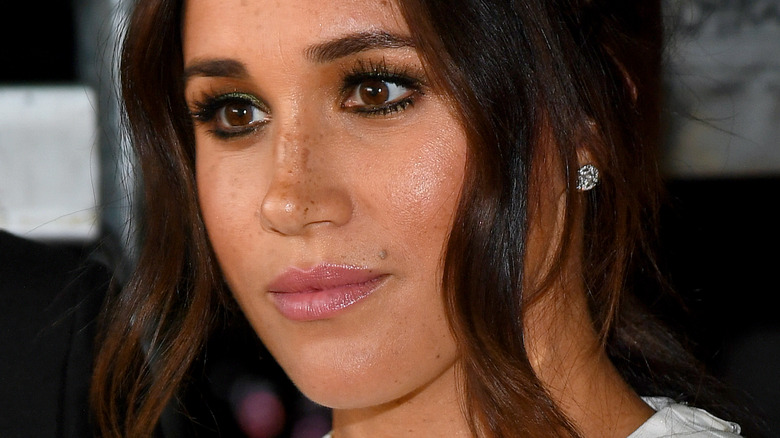 Kevin Mazur/Getty Images
It's no secret that Meghan Markle has a rocky relationship with her family, especially where her father, Thomas Markle Sr., is concerned. The Duchess of Sussex's father has publicly spoken out in criticism of his daughter, as well as her husband, Prince Harry. Most recently, Markle Sr. had some harsh words for Meghan and Harry during an interview with "Good Morning Britain" (via The Sun). "I think Harry has abandoned the queen, his grandmother, the royal family, the British people, and the Army. He's abandoned them all," Meghan's father stated. "All he does now is ride a bicycle around the neighborhood ... I don't know if it's much of a life for him either. It doesn't make sense."
Markle Sr. also revealed that he doesn't condone Harry's upcoming memoir and shared that he believes money drives his daughter and her husband in all of their endeavors. "Harry is coming out with a book and that can't be anything but cruel, and to insult his grandmother ... it's a ridiculous idea and it's just something for money," he explained. "Everything they're doing is for money. To do that to your grandmother, who is 95 years old, is shameful."
Now, Meghan's brother, Thomas Markle Jr. has elaborated on his father's reported feelings about Meghan and Harry.
Thomas Markle Jr. reveals harsh critisicm of Prince Harry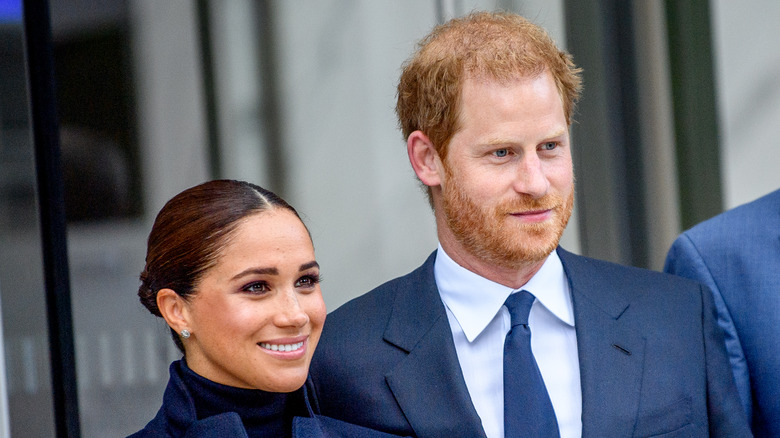 Roy Rochlin/Getty Images
Per The Mirror, Meghan Markle's brother, Thomas Markle Jr. is a cast member on "Big Brother VIP." And during his time on the show, he has spoken out about his famous sister. Markle Jr. had some barbarous words about the Duke and Duchess of Sussex while explaining how his father, Thomas Markle Sr., supposedly feels about the royals. Markle Jr. claimed that his father doesn't care for Harry as a son-in-law and that he doesn't even trust him to protect Meghan and their two children, Archie and Lilibet. "My dad doesn't approve of him. My father says he couldn't even protect those chickens in their backyard if he needed to," Markle Jr. stated.
Previously, Markle Jr. confessed to New Idea that he decided to appear on "Big Brother VIP" so that his half-sister could get to know him a bit better. "I really hope Meghan is watching, that's why I'm doing this, so she can see the real me," he said. "I want everybody watching to take away this side of me, the real me. I am lovable, nice, I'll give you the shirt off my back, I'm funny," he added.
Meanwhile, Meghan has opted to stay quiet about her father and her siblings, despite their public criticisms.