What Does Green Day's Wake Me Up When September Ends Mean?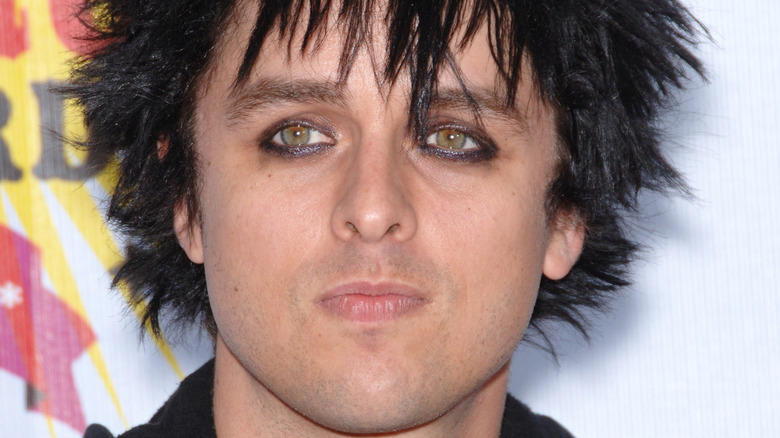 Featureflash Photo Agency/Shutterstock
Green Day's "Wake Me Up When September Ends" is a poignant number from the band's "American Idiot" album. It's a song that gets a lot of airplay toward the close of summer. 
On the surface, it appears to be a simple goodbye to the joys of the warm-weather season. The second verse says, "Summer has come and passed / The innocent can never last / Wake me up when September ends / Ring out the bells again / Like we did when spring began / Wake me up when September ends."
The real meaning of the song is much deeper — and sadder. The titular line came from something lead singer Billie Joe Armstrong said when he was just 10 years old, after the death of his father. In September 1982, Andrew Armstrong died of esophageal cancer (per Popbuzz). The grieving boy took to his room and refused to leave, uttering the now-famous words to his mother. 
Years later, he explained in an interview with Howard Stern that the phrase stayed in the back of his mind for years, until he finally came to a place in his life where he could write a song about the experience. "The month of September being that anniversary that always is just, I don't know, kind of a bummer," Armstrong told Stern (via Yahoo! News). "It's weird because when things like that happen when you're that young, it's like life starts at year zero again."
Billie Joe Armstrong isn't all too affected by the song's memes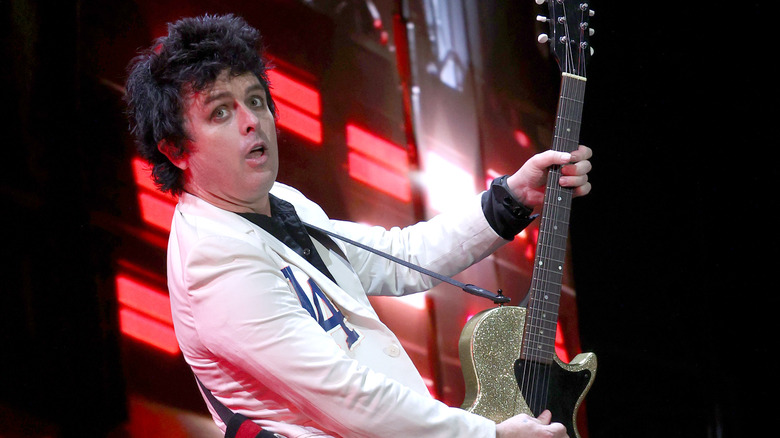 Kevin Winter/Getty Images
"Wake Me Up" is just one of many songs whose true meaning tends to get lost over the years. ("Every Breath You Take" is not a love song, per American Songwriter. Nor is "Born in the USA" a patriotic anthem or "I Will Always Love You" about a failed love affair, via Insider.) Accordingly, around October 1, it's common to see would-be comedians posting tweets or memes featuring Billie Joe Armstrong and a line like, "note: to radio programmers, you can stop playin' that f***ing song now" (via Know Your Meme).
Vulture once asked Armstrong his opinion of the yearly ribbing. In the interview, which can be viewed on YouTube, the rocker replied, "It's like when Jesus was born on December 25, people go, 'Hey, it's Christmas time.' When the Easter bunny comes, it's like, 'Hey, it's Easter.' Or when September comes, people go, 'Hey, it's that guy from Green Day.'" Asked if he had anything to say to the well-meaning meme-makers, Armstrong smiled and said, "Have fun, but get a life at the same time."
Armstrong and his bandmates are anything but asleep these days. Green Day just concluded their "Hella Mega" international tour, which spawned a single of their rendition of KISS's "Rock and Roll All Nite" (via the Green Day). On December 10, they'll drop their latest album, "BBC Sessions," a compilation of their best tracks recorded at the BBC from 1994 to 2001. No indication yet as to whether "Wake Me Up When September Ends" will be included in the mix, but if it is, knowing its origins only adds to the appreciation factor.