The Truth About Emma Stone And Kieran Culkin's Relationship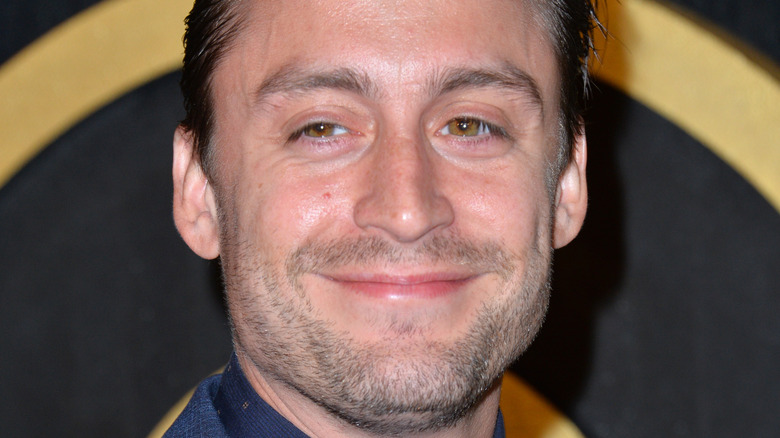 Featureflash Photo Agency/Shutterstock
It's hard to deny that actor Kieran Culkin is having a moment. Although the actor has been working in Hollywood for years — much like his older brother Macaulay Culkin — starring as Roman Roy in "Succession" has put him on the map in a new way. And although Culkin's star is rising, he has no interest in the fame aspect of acting.
"I'd rather leave it please, not take it," Culkin told director Edgar Wright in an interview for The Guardian. "What scared me about doing 'Scott Pilgrim' was that people might actually see it. I wanted to fly under the radar as much as possible."
Although Culkin isn't interested in being a celebrity, he calls working on "Succession" his "dream job," even if there are downsides. "As for fame, I think most people, if they really saw it close up, would go: 'This is awful,'" he said. "Well-adjusted people wouldn't pursue the celebrity aspect. It changes your life and not usually in a positive way. I'm getting recognized more now and trying not to let it bother me. It bugs me if people surreptitiously take pictures of my wife or kids. Otherwise, I just try to live my normal life."
Culkin's past with Emma Stone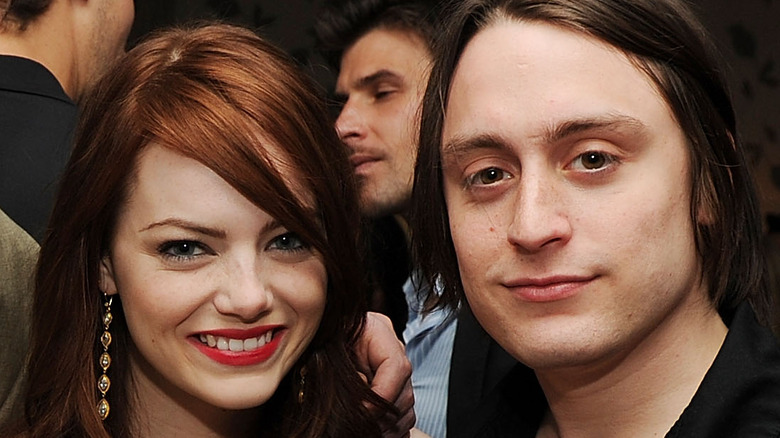 Stephen Lovekin/Getty Images
Just like Kieran Culkin prefers to generally keep under the radar now, the same was true even when he was a younger, more up-and-coming actor. People notes that, back in 2010, Culkin dated "Spider-Man" and "La La Land" actress Emma Stone, after the two portrayed a couple in the film "Paper Man" alongside Jeff Daniels, Ryan Reynolds, and Lisa Kudrow (via The Things). However, the two kept their romance close to the chest.
"They took a few pictures together with other castmates and chatted briefly," a source told the Daily News after spotting the pair together at a party for the Ugg brand, "but you'd never think they were a couple." Culkin and Stone split after only a year together, at which point Stone began dating "Spider-Man" co-star Andrew Garfield, who was fresh off a romance with Shannon Woodward (via the Daily Mail).
Culkin married Jazz Charton in 2013, whom he had met at a bar one year prior. "I asked if he was her boyfriend and when she said no, I asked if I could be her boyfriend. We've been together ever since," Culkin recalled to iNews. Together, the two share two children, a boy and a girl (via People).