Blake Horstmann Gave Dale Moss This Advice For Dealing With Heat From Bachelor Nation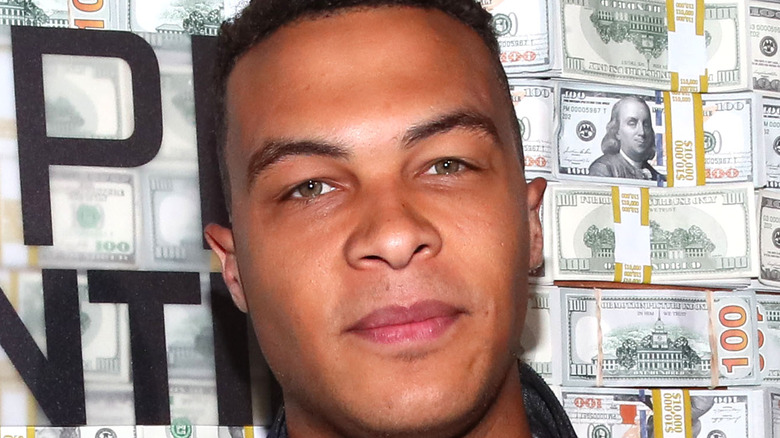 Astrid Stawiarz/Getty Images
Clare Crawley and Dale Moss's relationship came to a (definitive?) end in September 2021 after months of back and forth, including an engagement, allegations of infidelity, and tons of shady social media behavior, per Us Weekly. 
Moss only agreed to take part in "The Bachelorette" after seeing an interview with Crawley, and, although their season was derailed by the COVID-19 pandemic, once it kicked off properly, it was clear that Moss was the only man for Crawley. In fact, she ditched all the other contestants and accepted his proposal before the season was even up. However, despite their whirlwind romance, they just couldn't make things work.
In early 2021, reports emerged that the two were dealing with some "serious issues," and, by mid-January, Moss confirmed on Instagram that they'd called it quits. "We appreciate the love and support we've received from so many people, but this is the healthiest decision for both of us at this time," he wrote. 
However, Crawley later clarified that it wasn't a mutual agreement and even admitted to being "crushed" by the breakup. They rekindled things in February, only to break up again in September — this time, apparently, for good. There were also reports that Moss had cheated, though a source claimed he was faithful throughout their relationship.
With all the continuing attention on the couple — and accusations flying from every direction — Moss is public enemy No. 1 with Bachelor Nation. Luckily, Blake Horstmann has some advice for working through it.
Blake Horstmann advised Dale Moss to take it all in stride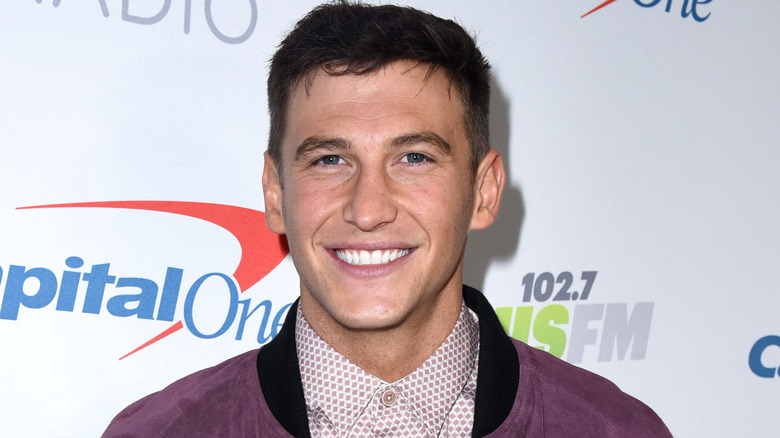 Vivien Killilea/Getty Images
During an interview with Buzz, former "Bachelorette" star Blake Horstmann was asked what advice he'd offer to Dale Moss. Acknowledging how difficult it is to deal with so many haters, the reality-star-turned-DJ advised, "I would just say lay low, stay off of social media for a while." 
Horstmann also pointed out that, whomever Moss dates in the future, she's going to be compared to Clare Crawley. "That's going to be hard on her and him so he has quite the road ahead of him, but he'll be all right," Horstmann noted. In fact, "The Bachelorette" star acknowledged that he hasn't been in a relationship in the public eye since his stint on the show — and for good reason. 
Horstmann also opined that contestants such as Brendan Morais and Pieper James actually deserved some of the heat they got after "Bachelor in Paradise" because they treated Natasha Parker so badly on the show. The reality star speaks from experience. Horstmann was a favorite to win Becca Kufrin's season of "The Bachelorette" but, as Screen Rant notes, left fans enraged after it was revealed that he'd hooked up with two different contestants before rocking up on "BIP" and had tried to cover his tracks so it wouldn't come out on the show. 
Thankfully, that's all behind him now, and Horstmann is confident that Moss will do just fine, too.