Inside Prince Charles' Meeting With Leonardo DiCaprio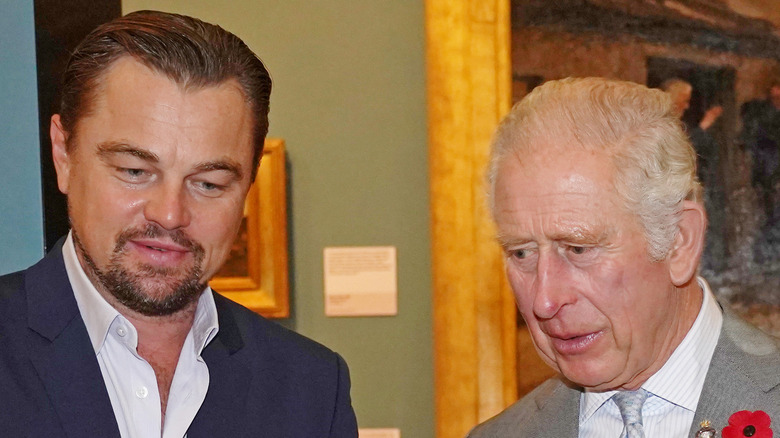 Wpa Pool/Getty Images
The 2021 United Nations Climate Change Conference (COP26) is bringing together the world's leaders and activists, including Prince Charles and Leonardo DiCaprio, as reported by People.
Being held October 31 through November 12 in Glasgow, Scotland, the COP26 summit exists to help accelerate action towards the goals of the Paris Agreement and the UN Framework Convention on Climate Change. "We can only rise to the challenges of the climate crisis by working together," its website states.
Leaders such as U.K. Prime Minister Boris Johnson, U.S. President Joe Biden, Australian Prime Minister Scott Morrison, German Chancellor Angela Merkel, Prince William, and Kate Middleton have been in attendance, as have the Prince of Wales and actor DiCaprio, as mentioned above. Both regularly speak out on environmental issues, so it makes sense that they would be part of this annual event ... and this is not the first time the two have met.
Prince Charles and Leonardo DiCaprio reunited at COP26, after both attending an iconic event in 1997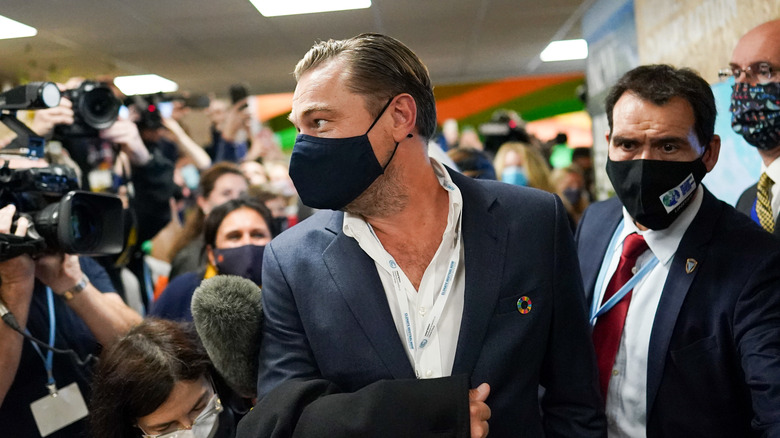 Ian Forsyth/Getty Images
Leonardo DiCaprio is not only known for his work in films: He is part of COP26, he is a UN climate change representative, he has donated millions of dollars to environmental efforts, and during his speech at the Oscars in 2016, he called climate change "the most urgent threat facing our entire species" (via BBC).
Prince Charles made a speech at COP26, saying "It is here that we will explore together the scale of the systemic shifts that need to happen really urgently if the world is to succeed in delivering a positive future for nature and people alike, and I mean urgently, as so many people and communities are already suffering seriously from the increasingly dire impact of climate change."
Wednesday, both men, at the Kelvingrove Art Gallery and Museum, were seen together, as they were back in November 1997. It was the premiere of "Titanic" in London, and DiCaprio even introduced the Prince to his mother (via People)!