JoJo Siwa Opens Up About Her Breakup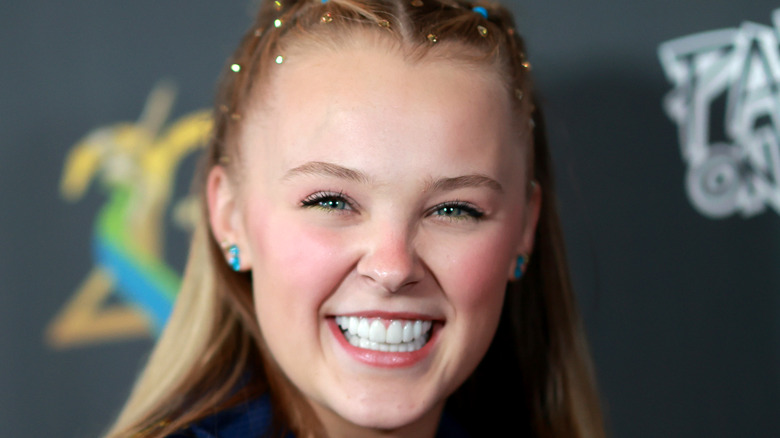 Matt Winkelmeyer/Getty Images
cNot only is she still in the competition, but she and partner Jenna Johnson-Chmerkovskiy became the first same-sex dance team in the show's history. After coming out as a member of the LGBTQ community in April 2021, Siwa insisted on having a female partner for the contest (per Screen Rant). And cheering it on through it all was her girlfriend, Kylie Prew. The two met on a cruise ship and were best friends for a year before starting a relationship (per Pop Buzz). "I recently just came out as a part of the LGBTQ community," Siwa said during a speech at the 32nd GLAAD Media Awards (per Seventeen). "I have the best, most amazing wonderful girlfriend in the entire world who makes me so so so happy and that is all that matters."
But while Siwa lives in California, Prew is in Florida, where she is a senior in high school (per Hollywood Life). Siwa even posted a photo of herself crying after her girlfriend left for home after a visit. "It happens every time we say goodbye, and I wish we didn't have to ever. But we do. And it just makes the [times] when we get to say hi to each other even more special." Now it looks like the distance might have taken a toll since Siwa has announced the relationship is over.
JoJo Siwa and Kylie Prew are still best friends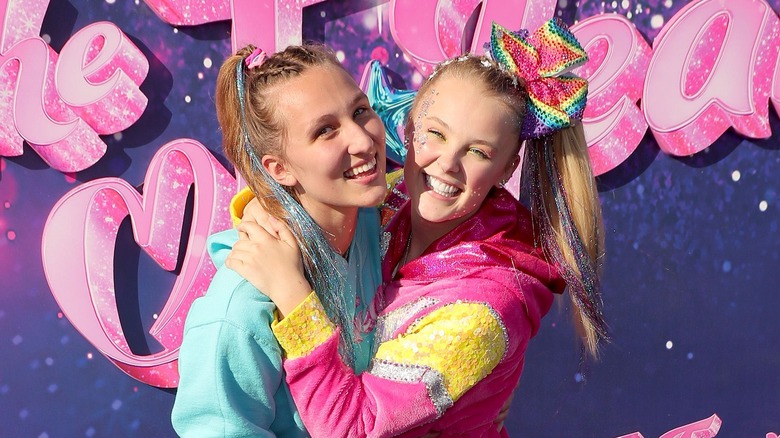 Leon Bennett/Getty Images
After nearly one year of dating, JoJo Siwa and Kylie Prew have broken up. The singer made the revelation on Paris Hilton's podcast (per People), saying "I have yet to talk about this officially, publicly, but we broke up. But she is literally still my best friend. I talked to her yesterday, she just got a new puppy. She's awesome. She's having the time of her life, I'm having the time of my life." Siwa added that she feels "lucky" that she can still have Prew in her life, noting that "even though relationships end, friendships don't have to end." 
She blamed her busy schedule — along with her age — as reasons behind the split. "We're both so young, she's 17, I'm 18, and we are literally best friends. And I would take a bullet for her, and I know she would do the same for me. We just — literally, right person, wrong time," Siwa said.
As for the future, Siwa is still trying to figure out her sexuality. "...I don't know, bisexual, pansexual, queer, lesbian, gay, straight. I always just say gay because it just kind of covers it or queer because I think the keyword is cool," she said. "Technically I would say that I am pansexual because that's how I have always been my whole life is just like, my human is my human."