Why Aaron Rodgers' COVID-19 Diagnosis Has Fans Freaking Out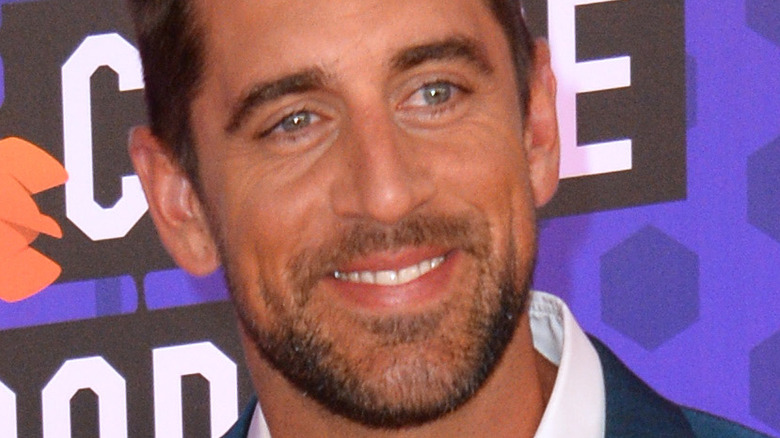 Featureflash Photo Agency/Shutterstock
While the COVID-19 pandemic is still ongoing, many states across the country have made progress with vaccine rates, or simply ditched all mandates, and have chosen to move forward with professional sports. After sports were put on hold in March 2020, fans were eager for their return (via Bleacher Report). However, it appears sports may have started back up a little too soon.
Most leagues are requiring players and staff to be vaccinated, and many have been successful, per ABC News. Leagues like the National Hockey League and the National Basketball League issued harsh fines and regulations for unvaccinated players, which led to the NBA's 96% vaccination rate amongst players and the NHL's vaccination rate being greater than 99%, per the outlet. However, some leagues were a bit less demanding when it came to vaccine mandates. 
The National Football League threatened fines or forfeits for teams that see COVID-19 outbreaks during the season. While the NFL has a vaccination rate similar to those of the NHL and NBA, one of the most popular and talented players coming down with a case of COVID-19 has fans concerned for a major reason.
Fans believe Aaron Rodgers is unvaccinated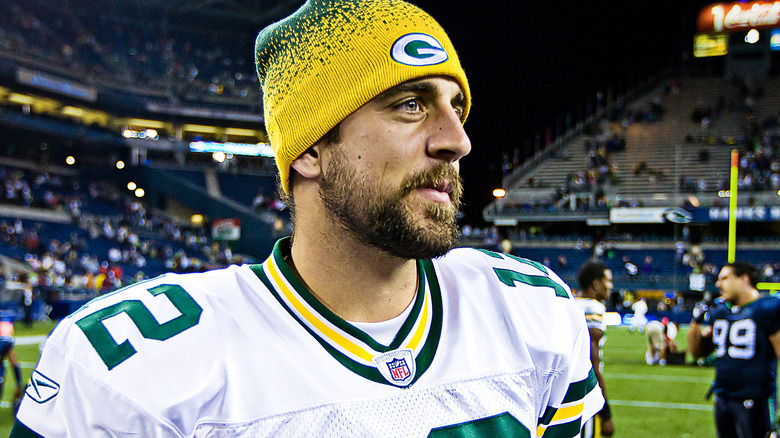 MPH Photos/Shutterstock
Amongst the NFL's high vaccination rates, there are a few notable players who have chosen not to get the vaccine. For instance, Denzel Perryman of the Carolina Panthers chose not to get the vaccine and stands by his choice, per The Athletic.
While not getting the vaccine doesn't seem like a big deal to Perryman, other unvaccinated players are dealing with COVID-19 diagnoses. According to the New York Post, Green Bay Packers quarterback Aaron Rodgers has tested positive for the virus, and fans are concerned because he reportedly is not vaccinated. Per ESPN reporter Rob Demovsky, Rodgers used the word "immunized" but was unclear about what exactly that means. When asked if he was vaccinated, Packers coach Matt LaFleur said, "That's a great question for Aaron. I'm not going to comment on it," (via ESPN).
Many fans believe Rodgers is unvaccinated because of the statements he has given. "There's guys on the team that haven't been vaccinated. I think it's a personal decision. I'm not going to judge those guys," Rodgers said in August, per ESPN. "There are guys that've been vaccinated that have contracted COVID. It's an interesting issue that I think we're going to see played out the entire season."
One thing is for sure: Rodgers will be out for the Packers' Nov. 7 game against the Kansas City Chiefs.