Katie Lowes Explains What It's Like Raising Kids In Hollywood - Exclusive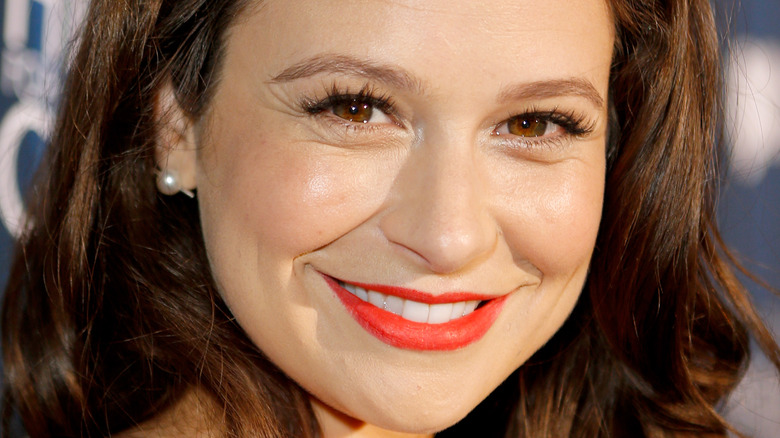 Jeff Vespa/Getty Images
You know what they say about raising kids — it takes a village. However, that "village" is completely different when it's a place like Hollywood. Actor Katie Lowes would know.
When your mom's a TV star, your life may look a little — or a lot — different. "The career is filled with a lot of rejection, and a lot of unknowns, and a lot of things that aren't necessarily stable or traditional," Lowes told The List in an exclusive interview. That includes raising her kids, too. As a mom in the entertainment industry, she has had to adjust in order to balance her busy work schedule with her kids. "I used to have a hard, fast three-night rule where I would never miss more than three bedtimes in a row," she said. Now, her kids simply join her on set.
As the host of the parenting podcast "Katie's Crib," the "Inventing Anna" actor is used to talking about the unpredictability of parenthood. From sleep training to teething and everything in between, Lowes sits down with experts to help parents all over the world feel a little more prepared when it comes to their kids. However, she can't overlook how her two small children are growing up in "Hollyweird," as she calls it.
Show business runs in her family's blood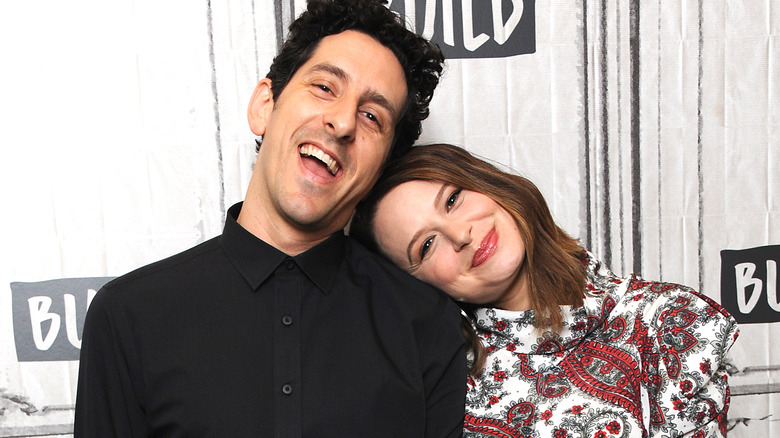 Desiree Navarro/Getty Images
How exactly do you explain to your child that what they're seeing Mommy do on screen isn't actually real? "I tell [my 4-year-old son Albee] that I make pretend for a living," Katie Lowes told us. "I pretend to be different people, like when he dresses up to be an astronaut," which sounds exactly like any kid's dream. In fact, Lowes often brings her own kids to set, where they can sit in the director's chair and call all the shots.
By this point, her little ones have become jet-setters themselves, as they travel the world with Lowes and her husband, actor Adam Shapiro. Their 4-year-old, for example, has "learned to be flexible, go with the flow, eat different kinds of foods, skip a nap, gain a nap," she explained. "And yes, sometimes there's meltdowns, and sometimes we've gotten near fisticuffs on planes before, but we've always made it through," just like all of us other mamas at home.
Not so surprisingly, Lowes' oldest child Albee has spent so much time on TV sets that she suspects he might aspire to be a star one day, too. "He's growing up in 'Hollyweird,'" she told us. "So anything is possible."
This month, you can catch Katie Lowes as she partners with La Quinta by Wyndham for a virtual "Thankful for Mom" meetup. The free event runs each week through November 17.