The Surprising Way Prince Philip's Death May Impact Queen Elizabeth's Health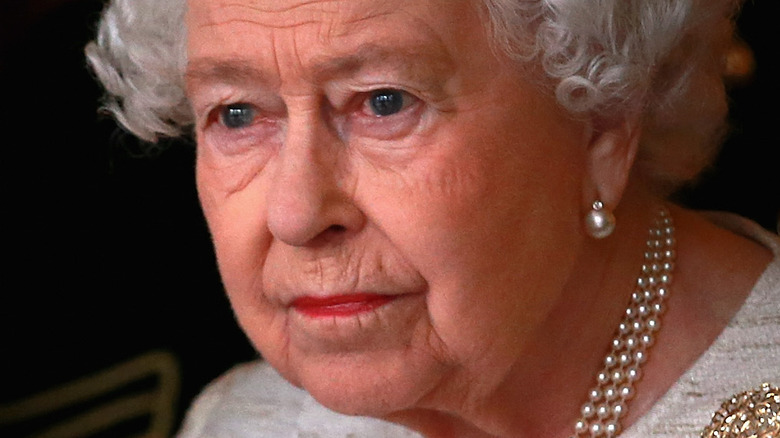 Chris Jackson/Getty Images
On April 9, 2021, Prince Philip died, and since then, Queen Elizabeth II has been having some health issues of her own. Could the two be related?
After the 99-year-old Duke of Edinburgh's death, Charles Anson, the queen's former press secretary, told People, "She would have thought about this moment several times, and her way would be to remain as steady and as calm as possible ... In my years of working for her she was always calm, no matter what was going on."
But in October, the queen was seen using a cane in public for the first time since 2003, per Us Weekly. The same month, sources spoke with Vanity Fair about how doctors had advised Queen Elizabeth to cut out her evening martini to be as healthy as possible for her busy fall/winter schedule and the 2022 Platinum Jubilee. And, of course, there was concern after news broke that she had to spend the night in a London hospital, after which she was advised to rest, per CBS News.
Sometimes, a person experiences an increased risk of death after their spouse dies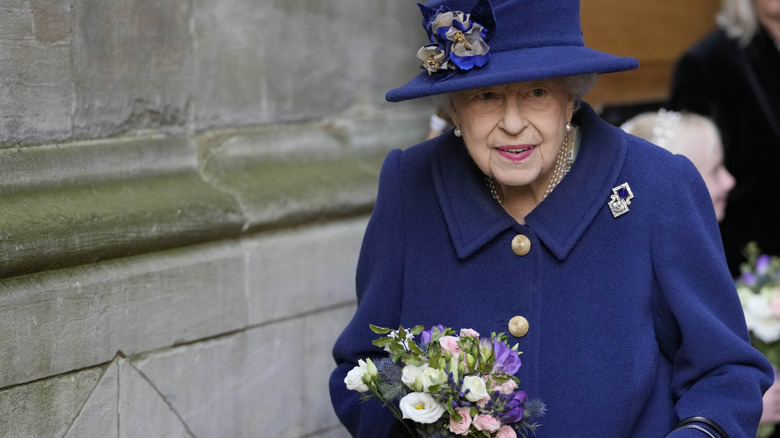 Wpa Pool/Getty Images
Could Queen Elizabeth II be experiencing the "widowhood effect?" According to Verywell Mind, this is when people's, especially older people's, risk of dying increases after they lose a spouse. It can lead to the survivor being stressed about responsibilities left behind for them. The so-called "widowhood effect" can be brought on as people put their own health on the back burner while dealing with the loss of a loved one. It can also include anxiety, disturbances in sleep patterns, pain, weakness, and health problems such as an overall decrease in immunity.
Following Prince Philip's death, the queen's former press secretary, Charles Anson, said to People that "she has an enormous amount of family support for her and will also take comfort from the enormity of the support from all over the world."
While it is true that the queen has dealt with some health issues after her husband's death, one can only hope her medical team and the support of her loved ones will help her heal.