Why Jeanine Pirro's Reported Favor To The Trump Campaign Has Twitter Talking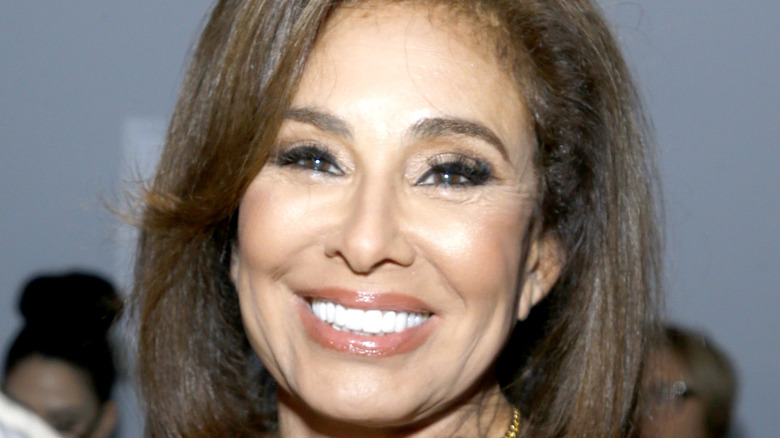 John Lamparski/Getty Images
If Fox News critics on social media didn't have enough to talk about, they just found a new reason to rage Tweet about Judge Jeanine Pirro — a longtime friend of former president Donald Trump. 
In its series of articles looking into the deadly January 6 riot at the Capitol, The Washington Post reported on the role Pirro played in getting the Trump campaign to reimburse Trump's former personal lawyer, Rudy Giuliani, and his friend, former New York police chief Bernard Kerik, for the money they spent to help the former president. The two had reportedly spent thousands of dollars on hotel and travel expenses as they flew around the country to try and find evidence of voter fraud, which would keep Joe Biden from assuming the presidency. They were hoping to get reimbursements from the Trump campaign for money spent, but as an unnamed GOP source told The Post, none were forthcoming until they had spoken to Pirro, who then expedited payments worth more than $225,000.
Social media went after Pirro over the payment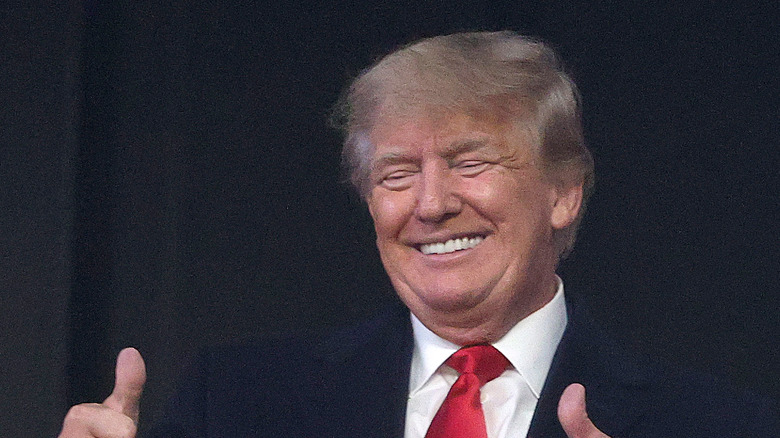 Elsa/Getty Images
The Washington Post pointed out that if campaign funds were used to pay for Bernard Kerik and Rudy Giuliani's rooms and which were later used as command centers, it would make it difficult for Donald Trump to use executive privilege as a way of keeping documents and statements surrounding January 6 from being handed to the House commission investigating the insurrection. 
Former Justice Department official John Yoo told The Post that, "If he [Trump] acts as a president, he gets these things we talk about — executive privilege and immunity. But if he's acting as a candidate, he's deprived of all of those protections." As one Twitter user pointed out, "[If] Jeanine Pirro orchestrated campaign payments for 'command centers' at DC hotels (like the Willard Hotel war room) that could blow up Trump's executive privilege claims."
One Twitter user fumed, "Why hasn't this so called Judge been handed a subpoena yet? Tape it to a box of wine and she will be sure to see it." Another demanded answers, saying, "Can you provide any insight on her culpability if any? Accomplice to the insurrection?" A third tweeted at Pirro, asking, "During her reporting of Jan 6, did Pirro openly report her role in it or did she keep it secret? Seems like a lot of folks involved in Jan 6 don't want it known. Did they know they were committing crimes?"