Did Prince Charles Just Get A Leg Up On Prince Harry Over The Climate Crisis?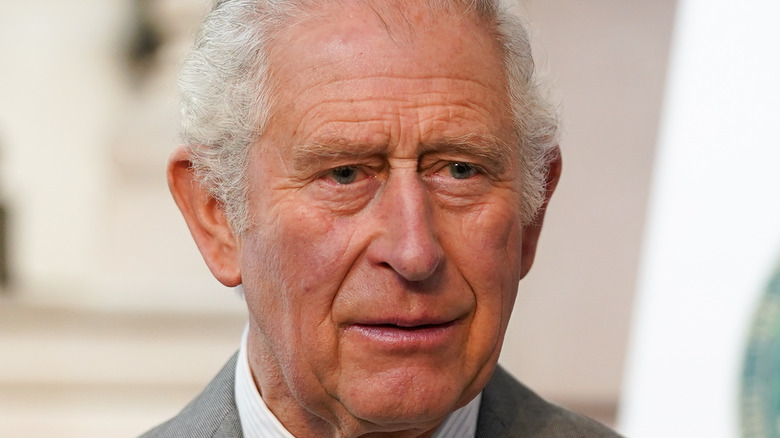 Ian Forsyth/Getty Images
Prince Charles has been making the rounds at the 2021 United Nations Climate Change Conference (COP26). Leaders from around the world are in attendance, including U.K. Prime Minister Boris Johnson, U.S. President Joe Biden, Australian Prime Minister Scott Morrison and German Chancellor Angela Merkel, as well as Prince William and Kate Middleton. In addition to making a speech at the summit's World Leaders Action on Forest and Land Use event, Charles met with Leonardo DiCaprio and Stella McCartney, who are also staunch environmentalists, per People.
While he is not in Glasgow with his family, Prince Harry — along with wife Meghan Markle — is doing his part to help the environment by promising to hit net zero by 2030. "As global leaders convene for COP26 to commit to solutions for our climate crisis, all of us at Archewell, led by The Duke and Duchess of Sussex, share our pledge towards a more sustainable future by becoming net zero by 2030," according to a statement on the Archewell Foundation site. "Our co-founders, Prince Harry and Meghan, The Duke and Duchess of Sussex, have a long-standing commitment to the planet, both together and prior to their union, with global projects and partnerships dating back over a decade."
The British press didn't care about Harry and Meghan's announcement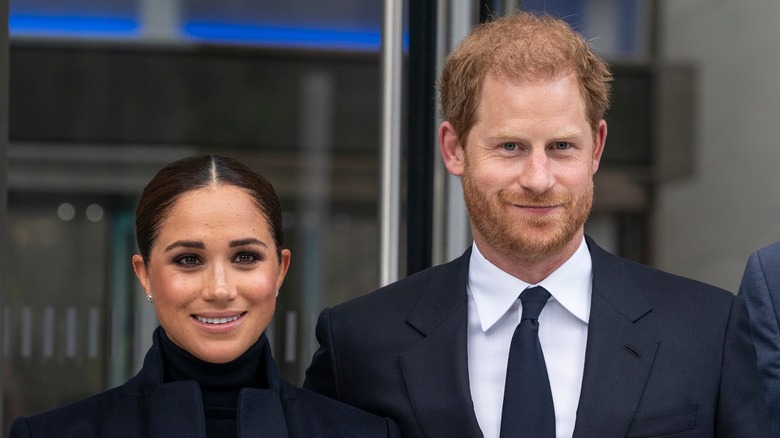 lev radin/Shutterstock
Although Prince Harry and Meghan Markle made their own announcement during the COP26 summit, pledging to hit net zero by 2030, the British media was less than impressed. In fact, the news didn't even make it onto the front page of any of the U.K. papers. Instead, reporters have been focused on everything Prince Charles and Prince William have been doing while in Glasgow. Charles has met with a variety of world leaders, including U.S. President Joe Biden, and also made a well-received speech. "I can't believe how many times I've made speeches like this all over the world during the past 40 years and to no avail, but I can only pray that this session will provide us with a real sense of the seriously urgent, systemic shifts that need to happen to deliver on our vision, and I urge you all to take forward whatever we discuss today with implacable resolve and determination to make things happen on the ground," he said (per People).
His work at the summit has garnered the future King of England a wave of positive press. According to Newsweek, the positive PR is a welcome surprise for Prince Charles who has often been covered less by the media than his sons, despite having more public engagements.