Why This Royal Real Estate Listing Comes With An Unusual Visitor Provision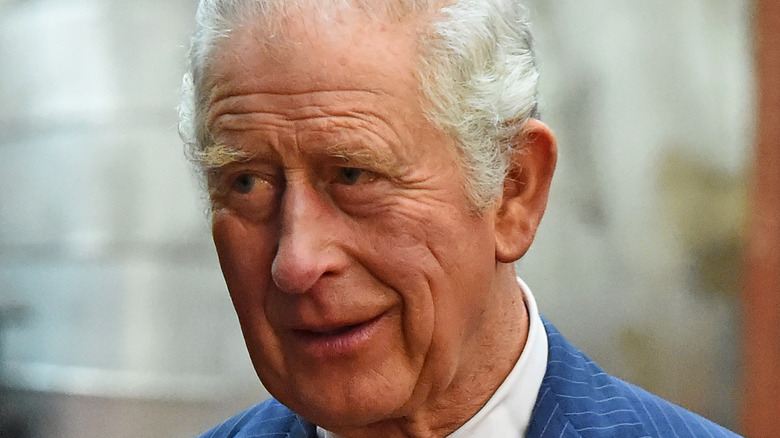 Pool/Getty Images
Prince Charles and his wife Camilla, Duchess of Cornwall, currently call the stunning Clarence House home. The London property has played host to senior members of the monarchy for almost 200 years, per Town & Country. It has obviously undergone several major renovations over the years since it was originally built between 1825 and 1827, but the stately home retains its inherently classical charm. 
Queen Elizabeth herself called the place home at one stage, back when she was still a princess, alongside her husband, the late Prince Philip. The happy couple moved in shortly after they tied the knot, in 1947, and spearheaded the first modern redo of the property. The Queen Mother subsequently moved in alongside Princess Margaret, in 1952, with another renovation then taking place accordingly. 
Nowadays, of course, it's Charles and Camilla's home base not just for their family but also the offices of their Royal Household. Interior designer Robert Kime has helped add some personal touches to Clarence House over the years. "The major change has been in The Dining Room which has the unusual and striking bronze coving to the ceiling," he said. 
The estate is so stunning that it's opened to the public each August for guided tours. The royal couple owns several great properties, but one former home that's currently on the market comes with a special rule.
Prince Charles has a key connection to the property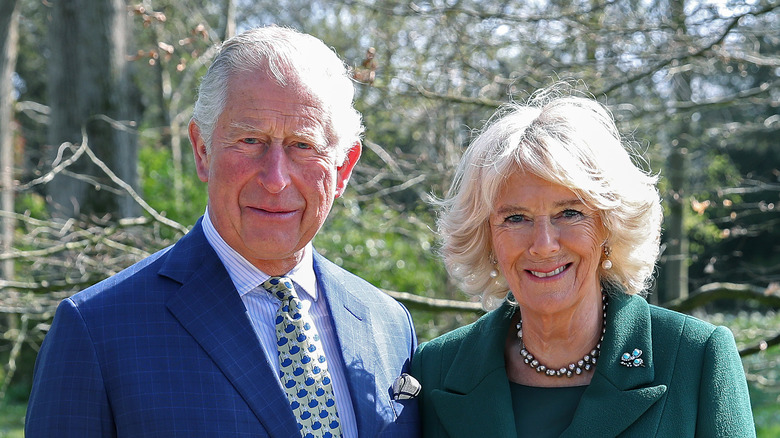 Chris Jackson/Getty Images
According to CNN, a fabulous country estate previously owned by Prince Charles has just gone on the market for £4.95 million ($6.7 million). The six-bedroom property, known as Brimpstmead Estate, is located in southwest England and sits on 9.22 acres of land in Dartmoor National Park. As a result, paddocks, scenic woodlands, and even the River Dart are right in the home's backyard.
Fishing rights are included, however, any prospective owners should note that Charles himself retains "the right to fish on the property's river bank as long as 24 hour notice is given," under the terms of the original sale. Brimpstmead's current owners purchased the property from the Prince of Wales around 27 years ago. And, although he hasn't dropped by in the intervening time, there's always a possibility he could. Sherlock Holmes creator Arthur Conan Doyle reportedly visited the property at one point, though it's unclear whether he came to fish or just hang out. 
Described by the listing agents as a "very unusual opportunity in the area," the estate boasts a main residence alongside two separate cottages, with all the stunning accouterments you'd expect from a former royal residence. Brimpstmead's connection to Charles runs deep since Dartmoor National Park is owned by the Duchy of Cornwall, the current Duke of Cornwall's private estate, whose funds are allocated for the various activities of Charles and his children.