Did Camilla And Charles Just Replace Meghan And Harry?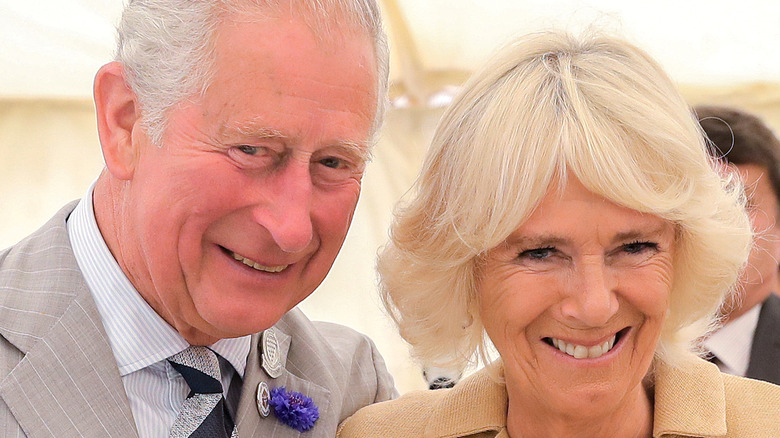 Chris Jackson/Getty Images
Prince William and Kate Middleton excited fans when they walked down the aisle in 2011. However, after William's younger brother Prince Harry married American TV actress Meghan Markle in 2018, fans went wild. The two couples were even dubbed the "Fab Four" in the media, and it seems that fans around the globe couldn't get enough of seeing the quartet out and about together. However, the foursome didn't stick together long (via Vanity Fair).
Rumors of a rift between William and Harry began to circulate, and fans couldn't help but notice alleged tension between the couples during public outings. "Everyone was doing their duties, doing what they needed to do on behalf of the family — and that was that," a source told People Magazine at the time. "But there is a divide between the four of them. It's hard for people to digest, because everyone wants them to be such a unit."
The two couples later split their households and then in early 2020, Meghan and Harry made the shocking announcement that they had planned to exit their duties within the royal family. The Duke and Duchess of Sussex now live in California with their two children, and tensions between Harry and William seemingly continue. With Meghan and Harry gone, it seems that their spot beside William and Kate has been filled.
Is there a new Fab Four?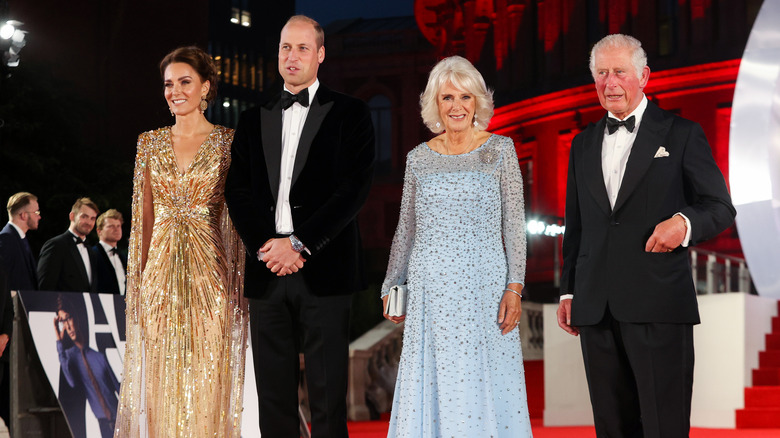 Chris Jackson/Getty Images
Marie Claire reports that Prince Harry and Meghan Markle's exit from the royal family has left a gap alongside Prince William and Kate Middleton. However, it seems that another royal couple may be stepping in to fill the void. William and Harry's father, Prince Charles and his wife Camilla, Duchess of Cornwall recently excited fans when they hit the red carpet with William and Kate at the premiere for the new James Bond film, "No Time to Die." The Duke and Duchess of Cambridge's appearance alongside Charles and Camilla got people talking, and the press is now calling the royals the new "Fab Four," per Express.
Royal expert Rebecca English recently told the "Palace Confidential" podcast that Queen Elizabeth is sending Charles, Camilla, William, and Kate to the COP26 event so that she can ensure it's a success, proving that the four royals are the family's heavy hitters. "Of course, they are still rolling out the royal big guns, we've got the new Fab Four so to speak, we've got Charles, Camilla, we've got William and Kate all out there to charm delegates and represent Britain PLC," English said. "Charles and William have pretty strong eco-credentials of their own, so they're definitely the right men for the job."
It seems that the queen has a lot of trust in the future kings and their wives as she looks to delegate more work among the family following her health concerns.