The Truth About Food Network Star Aarti Sequeira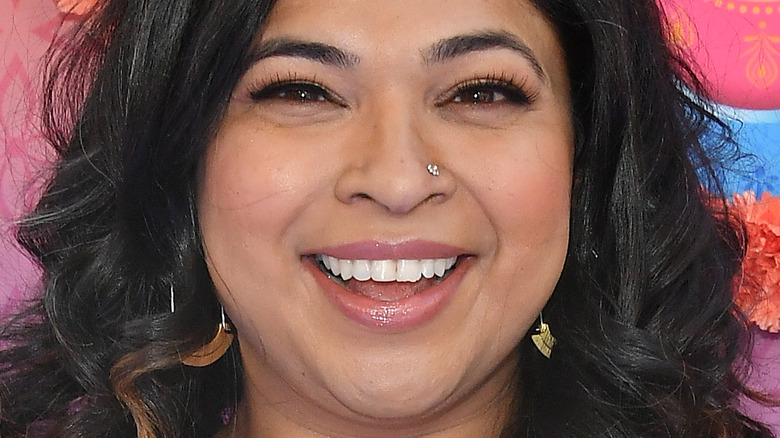 Amy Sussman/Getty Images
Food Network uplifts the careers of many of the world's most celebrated chefs and cooks, and their personalities brighten lives across the world. The network faces its fair share of problems — Ina Garten's show almost didn't happen and Bobby Flay requested a staggering sum to stay on Food Network, for example — but the network's constellation of food stars hold it together for the world to enjoy. One such joy is Aarti Sequeira, the winner of 2010's "Food Network Star" Season 6 (via Sequeira's Food Network bio).
Because she won a season of "Food Network Star," which sees chefs compete until only one remains, Sequeira was awarded her own cooking show on the network. Per IMDb, "Aarti Party" debuted in 2010, and while it didn't last long on the air, Sequeira was too good of a personality to lose.
Since then, Sequeira has appeared on "The Best Thing I Ever Ate," its sister series "The Best Thing I Ever Made," "Unique Eats," and "Guy's Grocery Games" on Food Network. Moreover, she stars in an episode of HBO's "Selena + Chef" where she walks Selena Gomez through some of her favorite Thanksgiving recipes.
Aarti Sequeira fights for mothers everywhere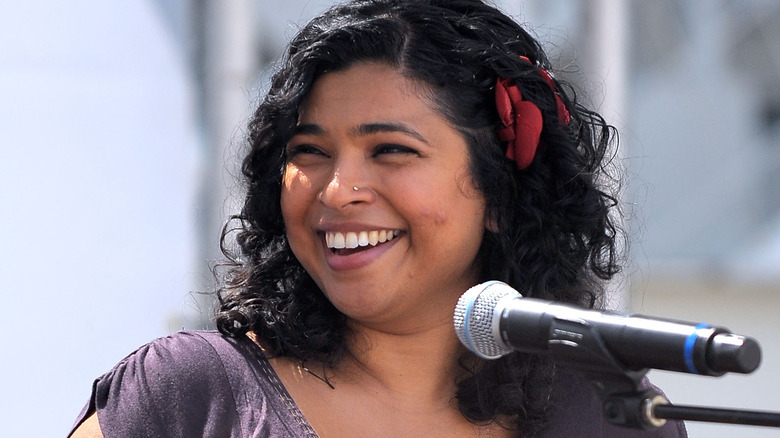 Charley Gallay/Getty Images
While Aarti Sequeira is one of the biggest Food Network stars today, her career didn't start in food. According to her Food Network bio, Sequeira studied journalism before turning to food full-time, which is perhaps why her discussion of food is so well-rounded. Her talents include scooping out angles and communicating them, she graduated from Northwestern University in 2000 with a bachelor's degree in journalism. She moved to the United States in 1996 to attend school there.
Sequeira was born in India and raised in Dubai, and the native flavors from these regions inform her culinary expertise today, including in the "Selena + Chef" episode where she transported Selena Gomez across the world through her food (per Distractify). Moreover, Sequeira is an advocate for postpartum depression awareness and has discussed struggling with it herself. "It's the ultimate experience of having lies whispered into your heart, lies like: 'There's something wrong with you because you have no maternal instinct. You're not cut out to be a mother because (insert reason here)...'" Sequeira wrote of postpartum depression on her blog, via Called Magazine.
Much of what Sequeira stands for is rooted in motherhood, too; she advocates listening to your children and their tastes. Instead of pushing them to eat vegetables, for example, she recommends exposing them to different vegetables and continuing to give them little bits until they develop their own tastes, per Distractify. Her honest approach makes her one of Food Network's most lovable stars.