Inside Boyz II Men's Shawn Stockman Relationship With Wanya Morris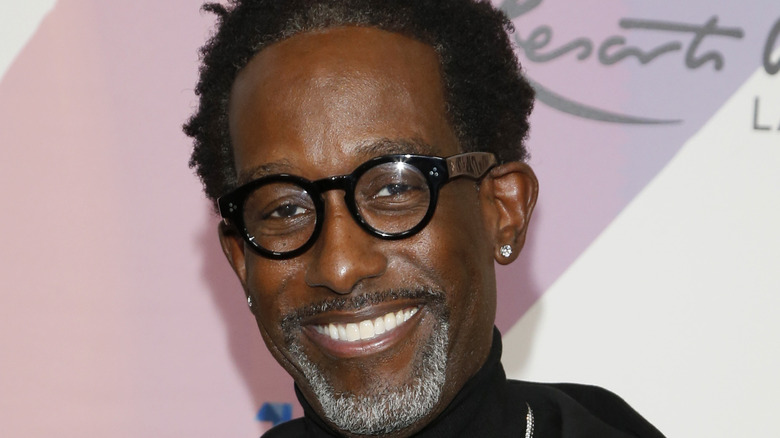 Gabe Ginsberg/Getty Images
The iconic R&B group, Boyz II Men, continues to charm and delight audiences with their famous chops, even 30 years since the release of their debut album, "CooleyhigHarmony" (via Live About). Although original member Michael McCary exited the group in 2003 for health reasons, the remaining trio has stayed in the spotlight, even performing in the 2019 "CMT Crossroads" series with Brett Young (via PRN). They've also had Las Vegas residencies, which makes you wonder if the "One Sweet Day" singers ever get tired?
While most people adore the "Motown Philly" group, the public seems to always have some unanswered questions about the Philadelphia bred musicians. Original members Nathan Morris, Wanya Morris (no relation), and Shawn Stockman have been singing together for three decades. Wanya even shares in an interview with Bella Magazine, "The greatest accomplishment for all of us is to be together for 30 years, and it's something we could not have forecast 30 years ago. Our music and the way we work together is a legacy that we hold onto."
There is no "end of the road" in sight for Wanya and Shawn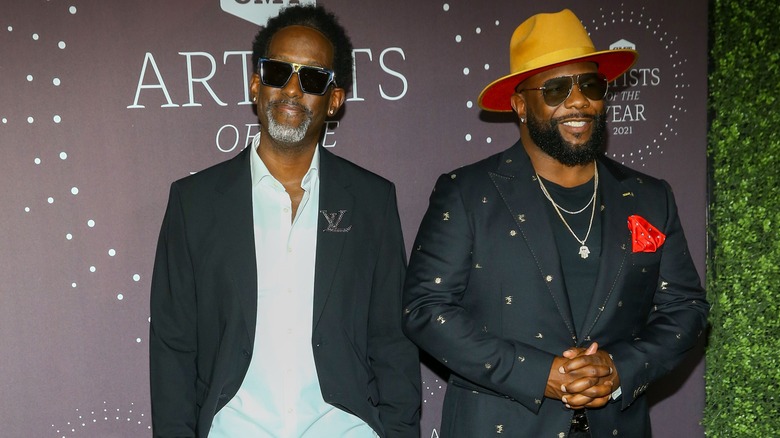 Terry Wyatt/Getty Images
Of course, with massive, long-lasting success comes speculation and rumors. The relationship between Shawn Stockman and Wanya Morris has always been under scrutiny, yet beef between the two has always been unfounded. Stockman shares with Fox Soul that people gossiped for years about a possible beef between he and former member Mike McCary, however, he lays those rumors to rest and states that he's not the type of person to talk badly about his brothers in Boyz II Men, even if there was any bad blood between them.
Morris and Stockman have known each other for most of their lives, and attended South Philadelphia's High School of Creative and Performing Arts together, where they were friends before forming Boyz II Men (via All Music). It's clear just by glancing at Stockman's Instagram account that the two are as close as ever. You'll notice Stockman posting photos of himself and Morris, along with videos of the two jesting back and forth with each other (via Instagram).
Through the last three decades, Stockman tells People the most challenging part of being in the successful band is "still believing in us and in what we're able to do while staying authentic." Clearly, the boys, now men, have remained authentic as they continue to stay relevant, sought after, and most importantly "kickin' it just for you."