Donald Trump Just Made A Bold Claim About The Accidental Shooting On The Rust Set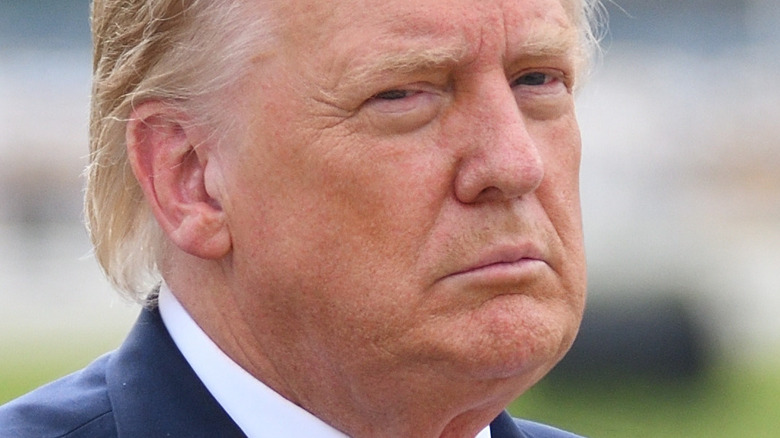 Evan El-Amin/Shutterstock
Alec Baldwin and the entire cast and crew of the western film "Rust" have been in deep mourning following the accidental shooting of cinematographer Halyna Hutchins with a prop gun that was somehow loaded. Baldwin, who fired the gun, and others involved in the incident have spoken out about the tragic event, insisting that it was an accident. But at least one person seems to believe that it may have been intentional. One of Baldwin's biggest critics made a shocking claim about the intentions behind the shooting. 
Per People, Baldwin shot Hutchins on the set of "Rust" on October 21 with a prop gun that appears to have been loaded. After an emergency call to 911, police arrived on set and confirmed Hutchins' death. Baldwin issued a heartfelt statement about the incident on Twitter, writing (via Variety), "There are no words to convey my shock and sadness regarding the tragic accident that took the life of Halyna Hutchins, a wife, mother and deeply admired colleague of ours. I'm fully cooperating with the police investigation to address how this tragedy occurred." 
Many have shared their condolences for Hutchins' family, and opinions about what happened are in no short supply. And not everyone believes that the shooting was an accident. Some have gone so far as to point the finger at Baldwin, insisting that he is to blame. Donald Trump has joined the likes of Piers Morgan and other critics, with the former president alleging that Baldwin is responsible. 
Donald Trump blames Alec Baldwin for Rust shooting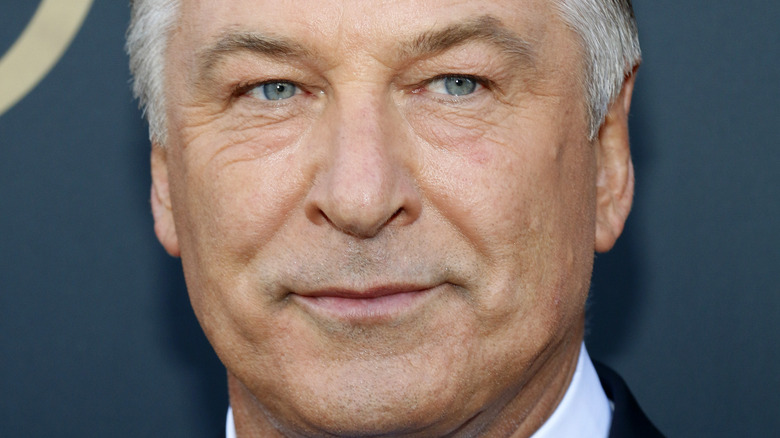 Tinseltown/Shutterstock
It's no secret that Donald Trump isn't a fan of Alex Baldwin, particularly following Baldwin's portrayals of the former president on "Saturday Night Live." But Trump has now gone so far as to say that Baldwin may have shot his crew member Halyna Hutchins intentionally, per Raw Story. "He's a troubled guy," Trump said during a radio interview with Chris Stigall. "There's something wrong with him. I've watched him for years." He went on to describe Baldwin as "a nut job."
In the same interview, Trump stated that he would never have pointed a gun at someone and fired it. "I don't care about checking the gun, you know, you can look at [it] any which way [...] It's not even like an actress that's on set with you, this was a cinematographer, so that means he took the gun and pointed it at a cinematographer, pulled the trigger and she was dead."
Trump went on to say, "It's weird, it's not doable ... who would take a gun and point it at a cinematographer and pull the trigger, and she's dead?" And he didn't stop there. While officials continue to investigate how the gun ended up being loaded, the former president suggested that "maybe he loaded it," referring to the actor. "There's something wrong with him, he's a sick guy," Trump said.
At this time, Trump's allegations are entirely baseless. Baldwin has yet to respond to Trump's comments.