Why Piers Morgan Changed His Tune About The Tragic Film Set Shooting Involving Alec Baldwin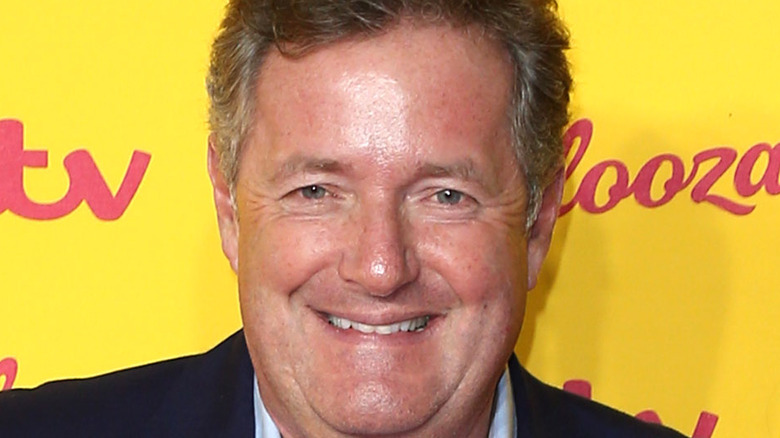 Cubankite/Shutterstock
Opinions continue to pour in about the "Rust" tragedy in which cinematographer Halyna Hutchins was killed by a prop firearm discharged by the film's star, Alec Baldwin. Many are siding with Baldwin, who by all accounts was unaware that the gun may have contained a live round. Others are indulging in schadenfreude — including Donald Trump Jr., who is now selling t-shirts that mock Baldwin's pro-gun control stance (via The Hill).
Then, there's Piers Morgan. The British broadcaster and newspaper columnist initially threw his support behind the distraught actor, but now, he has a much different take on the matter. When the news first broke, he first tweeted a simple "What?!!," followed by, "If it's true that Alec Baldwin was handed a prop gun containing live rounds of ammunition, then the focus of people's ire shouldn't be on the guy who innocently fired it without knowing — but whoever gave it to him, and must have known."
Three days later, as more information came out about the shooting and the troubles on the "Rust" set, Morgan's opinion has changed drastically. In an editorial for the tabloid Daily Mail, he called the tragedy "an accident waiting to happen," adding that he feels Baldwin shares at least some of the blame because of his status as an executive producer on the film.
Piers Morgan says Alec Baldwin should have done more to protect his crew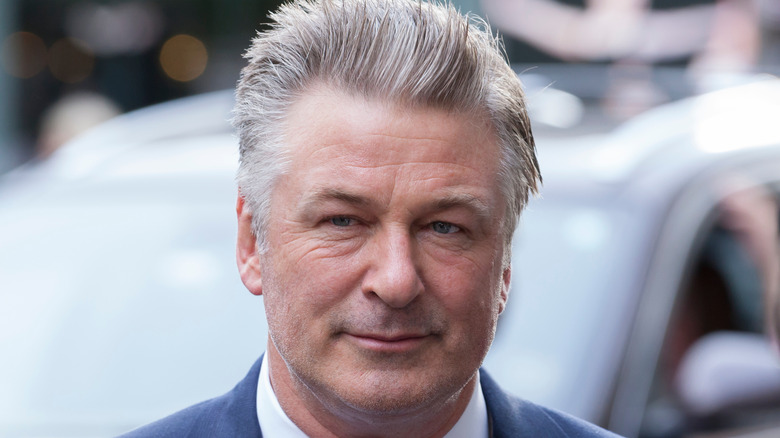 lev radin/Shutterstock
Following the fatal shooting, crew members came forward to reveal that working conditions on the "Rust" set were substandard, and that safety had been an issue long before this incident. They told the Los Angeles Times that prop guns had been misfired twice before, and yet, no action was taken to ensure that firearms were checked more thoroughly.  In addition, there had been concerns over the inexperience of the armorer, and the assistant director's lax attitude toward safety.
Piers Morgan cited the report, adding that because Alec Baldwin was an executive producer and not just a "jobbing actor," he should have had a larger hand in overseeing the use of prop firearms. Morgan asked, "[W]hy did Alec Baldwin not insist on being shown the gun was safe?" "Why did he point it directly at his coworkers, if that is strictly prohibited? [H]e should have also ensured his gun really was 'cold' before he aimed it at his coworkers and killed a talented young woman."
While there is no evidence to suggest that the shooting was in any way deliberate, Morgan says that Baldwin still shoulders a large portion of the blame for the conditions that led to Halyna Hutchins' death. "I don't doubt the sincerity of his sadness at the shooting, nor that he had no idea the gun he fired was loaded. But what I do now doubt is Alec Baldwin's depiction of it as a 'tragic accident.' ... [T]his was an accident waiting to happen."